The man who was let go by police officers in Sutherlin at the end of September was arrested Thursday after a four-hour standoff in Green.
Russell John Scott, 60, was arrested on suspicion of failing to appear on charges including first-degree burglary, resisting arrest, unlawful use of a weapon and criminal mischief, and lodged at the Douglas County Jail.
Thursday's drama began at approximately 8:45 a.m., when an Oregon State Police trooper observed a 2000 Suzuki traveling nearly 90 mph in a 65 mph speed zone on Interstate 5 south of Roseburg. The trooper gave chase and eventually stopped the vehicle in a business parking lot near the intersection of Southwest M Street and Old Highway 99 South in Green, according to police.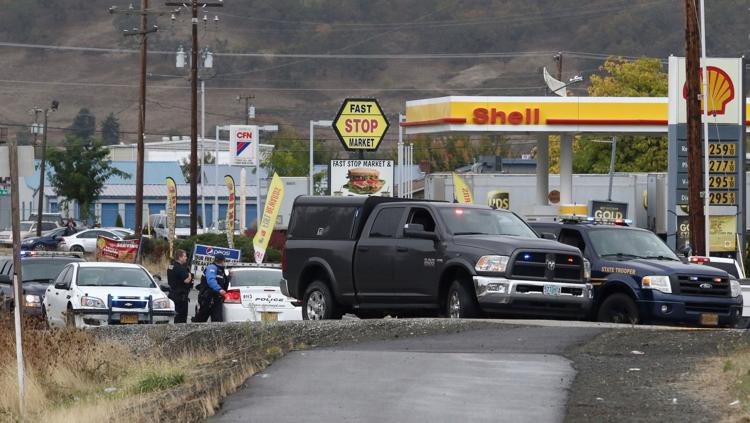 The trooper, who was aware that Scott had recently been involved in a standoff with police officers in Sutherlin, attempted to have Scott exit the vehicle. When Scott failed to comply with the trooper's orders, additional officers from OSP, the Winston Police Department and deputies from the Douglas County Sheriff's Office arrived at the scene.
Brevin Ball, 21, of Myrtle Creek, was at the Fast Stop Market when he saw a swarm of police vehicles pull into the area just before 9 a.m., he told The News-Review.
Ball said officers quickly blocked off the area, evacuated local businesses, and set spike strips behind the suspect's vehicle.
Officers communicated with Scott for nearly 4 hours in the hopes of getting Scott to voluntarily exit his vehicle and surrender, but those efforts were not successful, police said.
Instead, a state Special Weapons and Tactics team was dispatched to the area. After negotiations again failed, members of the SWAT team shot projectiles filled with pepper spray into Scott's vehicle.
Scott was then arrested and taken into custody without further incident.
Fugate said the suspect was wanted for multiple felonies and has threatened to harm law enforcement officers in the past, and has previously threatened "suicide by police."
Officials initially declined to confirm whether the suspect was indeed the 60-year-old Scott, the Sutherlin man who had remained at large since September 21 when officers from the Sutherlin Police Department let him go after a 90-minute standoff, but jail records later showed that Scott was arrested Thursday near the standoff. Later, state officials confirmed that Scott had been taken into custody.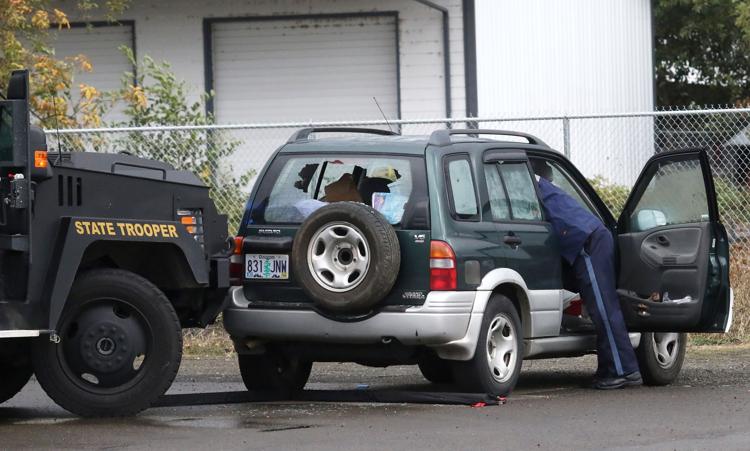 Bill Fugate of OSP said there are instances where letting a suspect go is safer than forcing a conflict, but added that Thursday's standoff was not one of them.
"We have the advantage, we have the tools, the ability to get in there with an armored vehicle to see what's going on and try to resolve this in a peaceful way," he said.
"This person is wanted and we believe he is a danger to the community," he added.