America's favorite pastime has a deep rooted connection in the tight-knit baseball community of Douglas County.
Right after school lets out for the summer the best high school and college players from the county join together on the roster of the Dr. Stewart's Legion baseball team.
Roseburg's American Legion baseball team was formed in 1954. Initially it was named Lockwood Motors. The name was changed to Dr. Stewart's, in honor of First Lieutenant Earle B. Stewart, around the time of his passing in 1974.
"Doc Stewart took a year off to lobby for an old soldier home, which is now the (Veterans Affairs Medical Center) and had city property sold to the government for $1," said Tom Donegan, a Docs' commissioner. "They didn't need that much space and it was transformed into beautiful parks with the YMCA, tennis, golf, softball and baseball included, as well as the soccer fields."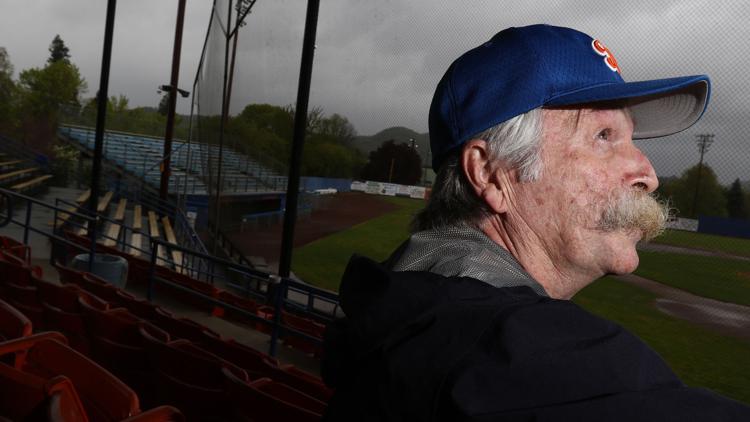 In 1958, the team started playing at Legion Memorial Field and the following year it hosted the Western Regional Legion tournament.
In following years the baseball club continued work on the stadium.
"It's the best amateur field in the state," Donegan said. "Back in those days there was a lot of community money. All the materials were donated by the timber industry and members of the community helped build this."
The structure is 48 years old and the organization continues to make updates and repairs. But with 600 chair back seats and a covered seating area it makes it "the best amateur field in the state" in Donegan's eyes.
In June 2017 the American Legion Baseball Commission got permission from the Roseburg city council to start fundraising for artificial turf at Legion Field, a project estimated to cost $750,000.
The project is just the start of upgrading the facilities. There are long-term plans for upgrading the adjacent softball field and creating a locker room facility, but the priority will be the turf.
"The stadium has been there for almost 60 years, we don't need to push too fast to make sure it stays another 60 years," Donegan said.
The stadium has 3,125 seats and when Roseburg hosted the Legion World Series they used stadium seating from the Douglas County Fairgrounds to extend that to seating for 5,000 baseball fans, which is more than the Ducks' PK Park or the Beavers' Goss Stadium. Extra seats will not be brought in for the state tournament.
Donegan started work in the Umpqua Lions Club's concession stand and shared stories of fans who came to the ballpark for a first date, a rough day at the office or a way to catch up to friends.
He recalled an instance when a Canadian team came to play in the World Series at Roseburg and the players on the team kept coming back to the concession stand for Umpqua Dairy ice cream.
"It's a nice facility but there are other things that make it comfortable and that has to do with community," Donegan said. "We have people who have been season ticket holders for 50 years."