GREEN — New to the area, artist Kim Kimerling is holding a holiday sale and art show this Friday and Saturday to introduce the community to about 150 varied pieces of artwork that he created during his lifetime of traveling the world.
"My whole purpose is that I'm new here and I want people to know I am here," Kimerling said, who moved here in July to live near family. "I also understood this was a good place to garden, and my hobby is gardening."
Kimerling's artwork is a result of experience gathered during a lifetime of teaching and travel, with different cultures influencing his work. His art includes acrylic and watercolor paintings, sculptures, pottery, printmaking, collage and up-cycle books.
Born in Colorado, Kimerling was raised on a farm in Idaho where his grandmother introduced him to art. When he was young he told himself, "I am going to get off this farm and see the world," and that is what he did.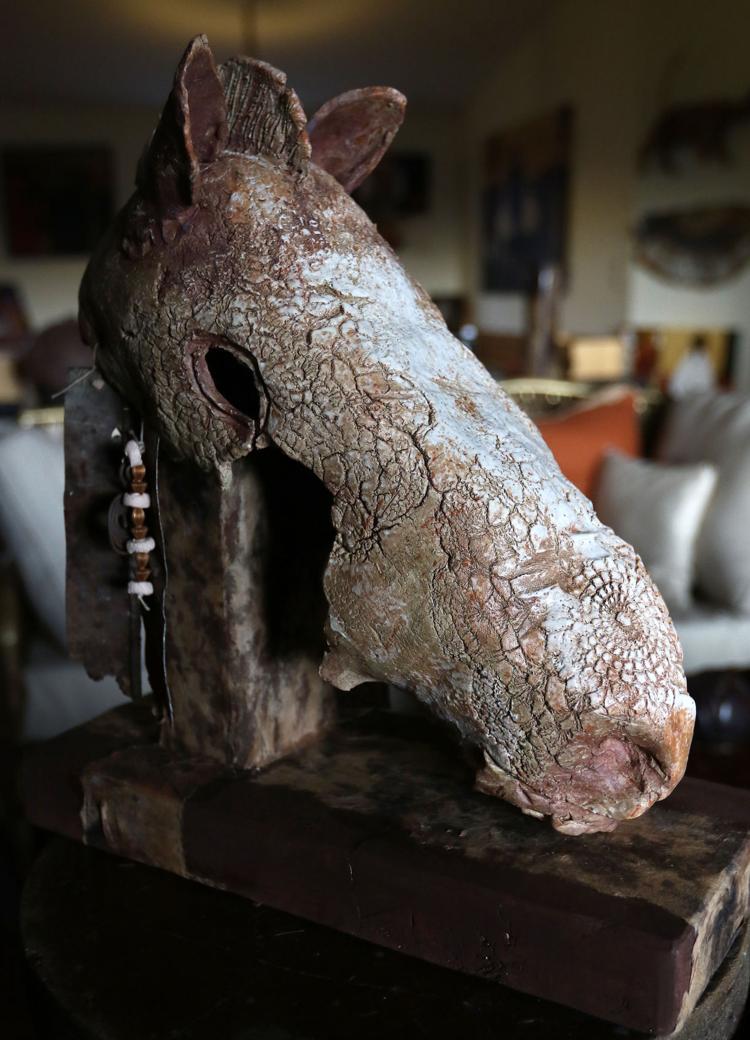 While preparing to leave home, Kimerling experimented with all forms of art while earning a master's degree in art education from the University of Idaho. He also studied art at Portland State University and the University of Oregon.
Teaching art all over the world, Kimerling found himself influenced by the dress and customs of the different cultures he came across in places like Africa, Central America and the Southwestern United States.
"The teaching moved me forward. The things I felt the students needed, I went and found out how to do it if I didn't already know how," Kimerling said. "I wanted the kids to know how to sculpt, so I learned how to be a sculpturer."
Kimerling set out to change the world, but instead the world changed him and his art. Now 85, Kimerling, has exhibited his work in more than 100 one-person shows throughout the U.S., Canada, Nigeria, Mexico and Belize. He has also won awards in all the media he works in.
The influence of different cultures on his artwork has caused Kimerling to attempt to preserve the changing moments in his life by adding symbols to his work, which has led some to consider him a multicultural symbologist.
His resume includes working as a fine arts specialist at the Lane Educational Service District where he taught teachers to teach art. He also taught art at the University of Nigeria and on the Navajo Reservation in Arizona.
"I taught and they learned, and some of my best students were the Native Americans," Kimerling said. "Native Americans have played a big part in what I do."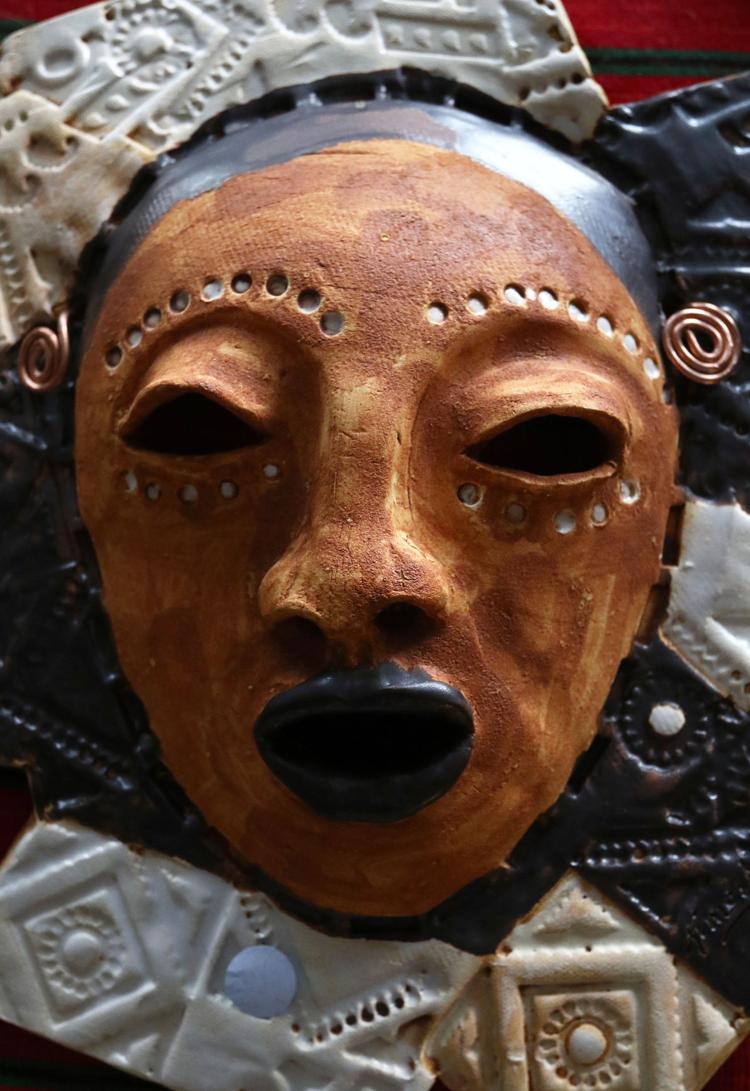 Today Kimerling continues to work on his art everyday, along with gardening. He also has work on display at the Umpqua Valley Arts Center in the Pop Up Shop that's in the gallery until Dec. 23.
The public is invited to peruse about 150 pieces of artwork on display in Kimerling's residence at 319 Monte Drive, Roseburg, from 10 a.m. to 8 p.m. Friday and 10 a.m. to 4 p.m. Saturday.
His residence is located off Dark Horse Street off Happy Valley Road just west of the Carnes Road intersection.