Embracing the art of dance, the Kathryn Howard School of Dance in Roseburg will be hosting a winter recital with a matinee and an evening performance Saturday in Jacoby Auditorium on the Umpqua Community College campus.
"Dance is a performing art, so it's my philosophy that the more I can get dancers on stage to perform, the better they are," said studio owner Kathryn Howard, who began her school of dance in Roseburg 33 years ago.
The matinee performance at 4:30 p.m. will feature the efforts of about 100 dancers ages 3 to 8 performing preballet, jazz, hip hop and tap. Another 100 dancers ages 8 and older will perform jazz, contemporary, musical theater, hip hop and break dance starting at 7 p.m.
Howard believes the recitals benefit the community as well as the families of the performers because "they get to see what the youth of our community are doing. We go to support our sports, so we go to support our dancers. It's important to watch the kids as they develop."
Each show will be an hour and 15 minutes long with no intermissions. Dance instructors will also perform in the evening show with the school's three advanced dance teams performing in both shows.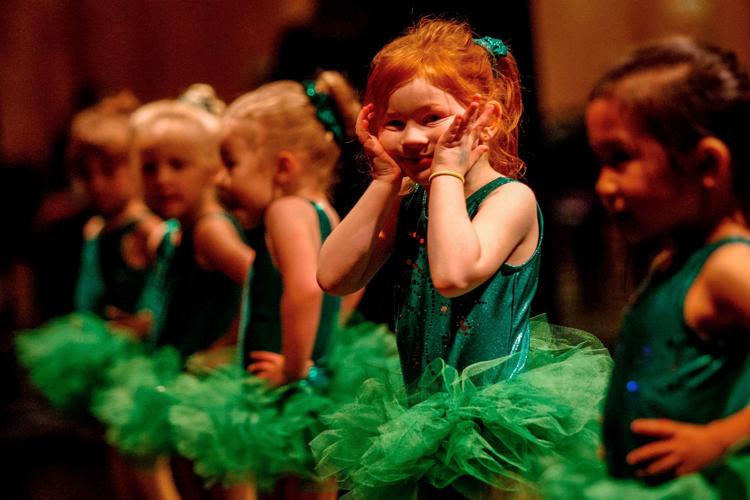 "The teams are privileged because they get to introduce the little kids," Howard said, with each team performing one piece per team during the matinee performance. "In the evening there will be many team pieces."
The school's three dance teams are made up of eight to 20 students per team ages 11 to 18 who must audition to be on the team. The dancers then rehearse with each other for eight hours or more each week.
Besides team dancing, the school offers dance programs that coincide with the school year beginning in fall with classes concentrating on the technique and stylization of dance with some choreography.
The school then holds recitals quarterly in December, March and June, with advanced students preparing all year for a classical ballet performance in June. The studio also offers dance classes in summer, but with no recital.
Howard said that dance has changed over the years with the ability to easily acquire music from the internet. A dance studio can now select hundreds of online songs instead of dancing to live musicians as was done in the past.
"You're going to hear pop music quite a bit, with no classical ballet music in this show," Howard said. "But you are going to see preballet in the matinee," with dancers less than 7 years old, since classical ballet lessons begin at 7.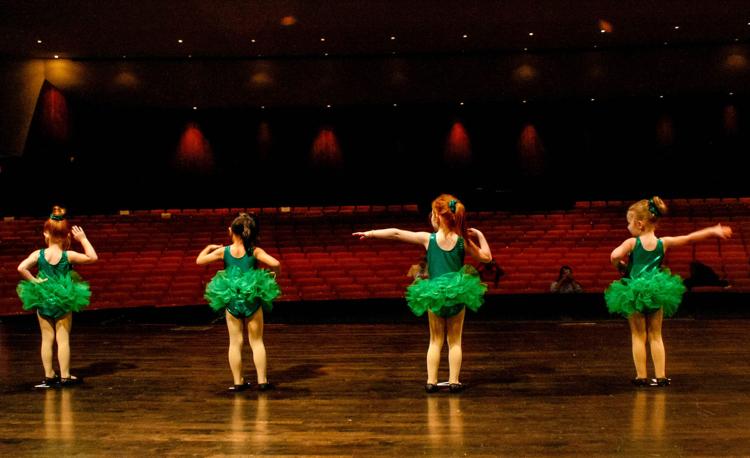 The choreography in the recitals will be varied because Howard invites guest artists from big cities and all over the world to teach her students. Artists will fly in and work with students for a five-hour block to teach a new dance. The matinee will show 19 dance pieces, while the evening recital shows 24.
Kathryn Howard dance instructor Lacey Ackerman believes the art of dance is beneficial for all young people, although most of the students at the dance school are females with only a few males.
"Dance instills confidence in young girls, it teaches them posture and it teaches them how to present in front of people," Ackerman said.
A University of Oregon graduate with a degree in dance, Ackerman choreographed 15 pieces in both the matinee and the evening recitals and teaches students from ages 3 to 18 how to dance.
"There's nothing like teaching a move or a piece of choreography and seeing that moment when they finally get it and how proud they are," Ackerman said. "Now I am that figure that can be a role model and inspire other young girls to be teachers or anything else they want to be."
Ackerman will also perform with instructors in the evening show during a three-minute piece where hip-hop teachers collaborated with jazz teachers to dance the three styles of hip hop, contemporary and jazz dance.
With few performing arts events held locally, Ackerman said, "It's special to have performances in Roseburg and it's a great opportunity for people to see our youth learning a new skill and growing in confidence."
See the Kathryn Howard School of Dance perform at 4:30 p.m. and again at 7 p.m. Saturday at UCC Jacoby Auditorium, 1140 Umpqua College Road, Roseburg. Tickets are $10 at the door for ages 4 and older. For more information call 541-672-8811 or see www.roseburgdance.com.