Alison Doty is the executive director of Glide Revitalization, the agency that is helping those who lost their homes in the Archie Creek Fire.
The first couple of days of the fire we were evacuated and then just getting back to our home. Coming back into our home was the most eerie feeling ever. That was a Saturday night. Sunday I got a call saying your help is needed down at 138 Grill. So I went down there and that's how it began. At 138 Grill the people there were trying to account for all those who lost their homes, wanting to make sure that they were safe and secure and had somewhere to go.
We realized the Grill was too small for what we needed so asked the school district if we could use the old Glide middle school gym. Once we got in there it was just a few phone calls and we had truckloads of supplies coming our way to help out these survivors.
We stocked the gym with lots of different items. We started with tents, tarps, sleeping bags, pillows, blankets and it evolved into hygene products, to toilet paper, to toys for kids — brand new toys. And lots of clothes. Then the food came. We had lots of food donated to us and we were able to give people those items. Then we got pet food, dog and cat food, we had hay donated, we had chicken food donated.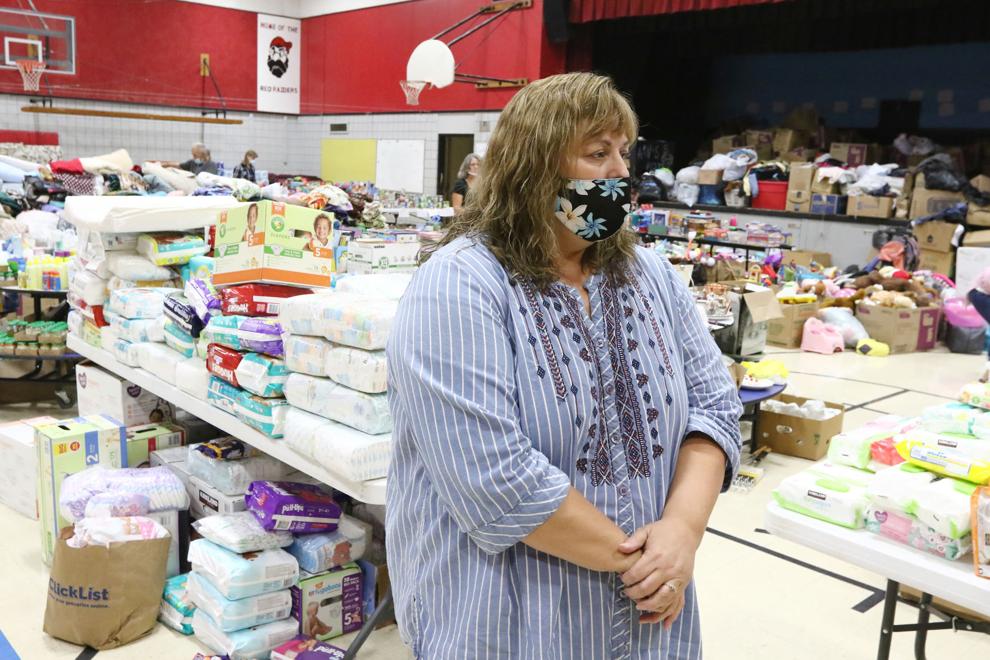 We were able to divvy a lot of that stuff out to other organizations that were also involved in the recovery effort. It was amazing to see the community come together. You could ask for cases of water for the firefighters and boom, somebody goes to town and brings back a truckload. I need jerky, boom, to town, a truckload. It didn't matter what the request was, there was somebody that would do it. This is not a community that generally gathers together because we do like our space, we like our time away. But to see that strength in numbers come together was unbelievable. People would walk in, people who had lost everything in the fire, and they'd give us $2,000 to help out. It was amazing.
We found out the fire was declared a federal disaster so we knew we had to get people signed up with FEMA. We started getting a hold of all these families and registering them with FEMA, with Red Cross. Making sure they had connections to support services they might need. If they were disabled, if they were a veteran, we tried to get them connected with services.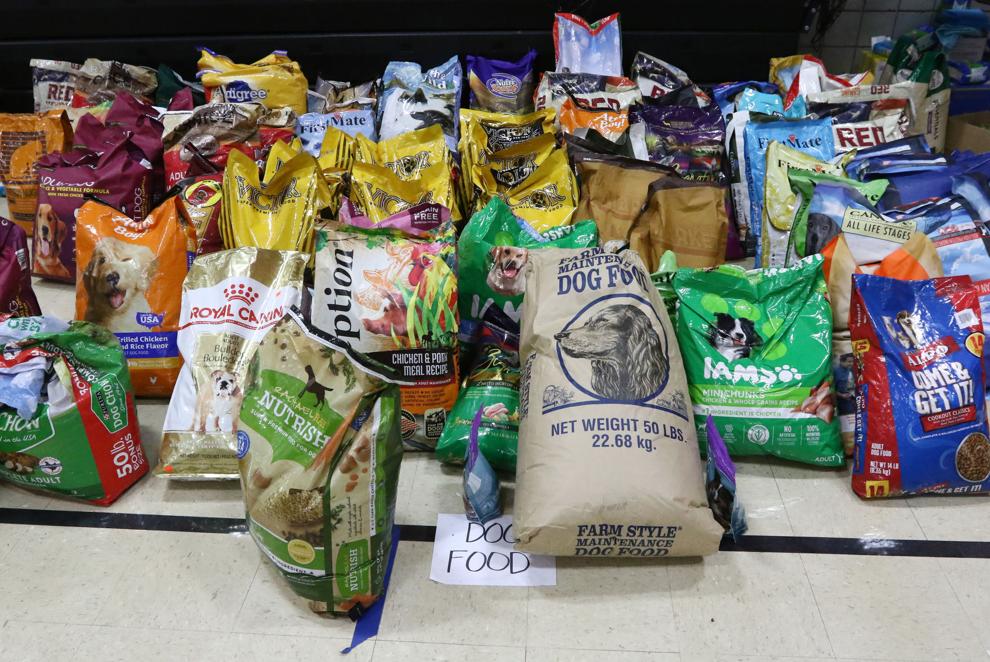 In the early stages of the fire, we had the opportunity to meet with families right after they saw their property for the first time. Then they met with us and we did an intake to capture their situation — are you safe? What do you need? It was really heartbreaking to see these families, leaders in the community that you've looked up to for years, just start to cry in front of you. They can't finish the intake because the emotions are so strong. Having had a fire myself I know what that was like, but it wasn't a property I lived on for years and developed and relied on for my retirement. And that's what a lot of families had, these properties that were so amazing because they'd been working on them for years and now to see it all gone. There's not any one of them that's going to see in their lifetime a tree that size again around their property. And that's crushing.
As we got further into this we were approached by FEMA. They said they could help set us up as an organization that would be able to provide families with resources, get them signed up and help them through the FEMA process to get additional funds for whatever insurance didn't cover. We had a lot of families that didn't have insurance. We had to really jump through their hoops, make sure we had this in the right place, that in the right place. They were denying people support just because they transposed their birth year. A lot of people gave up. That's where we came in. We said, "OK, you got a denial letter, let's look at why you were denied." The other day we had someone who just had to prove residency. We brought in his power bill. They looked at it and said, "OK, that's good." And that was $15,000 for that person, just because of proof of residency. It's simple things like that that were hard for these families to overcome.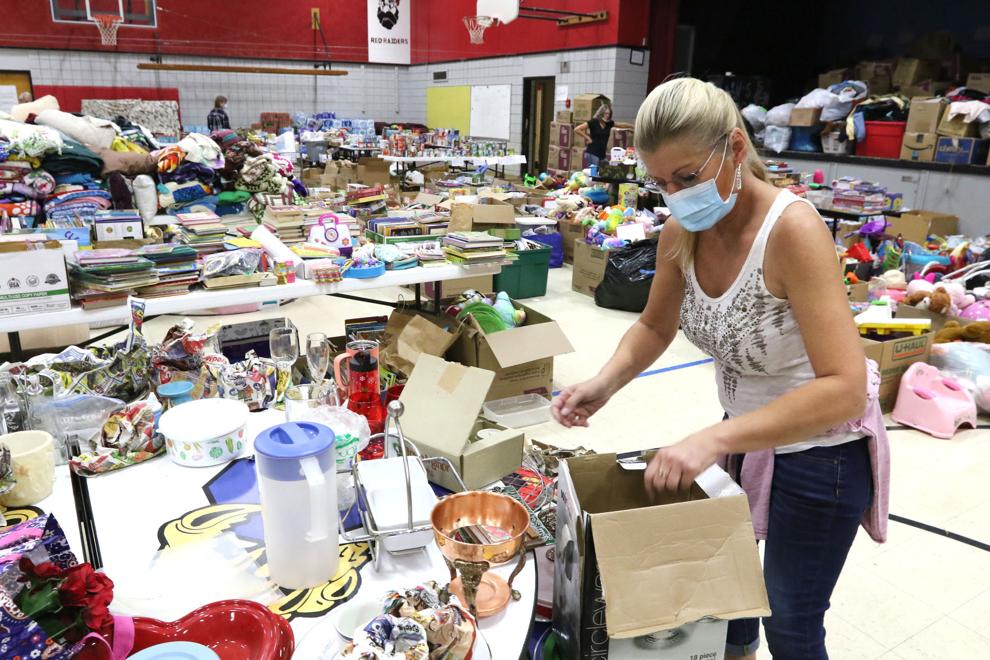 Where we live we take care of our own. Government is usually not our best friend. But in this case, we were glad to be able to be that mediator between the county and the landowners and the state and federal government. But it wasn't easy. To see any of these funds coming to these families just for the small amount we got for them, it took 10 months. A lot can happen in that time. I could see why people gave up. They said, "I'm not getting any help from you so I'm not going to give you any information." It was hard.
There were 125 properties affected that had destruction, and of those there were 154 primary residences that were lost. That's what we're focusing on is those 154 residences. Most of these people had lots of land. The timber on their land was their retirement. It's gone. That's not something that they're going to be able to bounce back from.
Rebuilding and getting back on the property has been an issue. Number one, it's the FEMA cleanup — we waited forever for them. We had gotten most of it done in November last year, the hazard part of it. Then it was the ash and debris part. As things took their course, files were lost on their end. We kept trying to provide them with additional information. By the time we got everyone enrolled, it was February. We still have homes where the second part of their cleanup has not been done.
When we started interviewing our families we were surprised by how many of them were uninsured. Then we started looking at it deeper and saw there was a lot of reason for that. There were homesteads that couldn't be insured. There was one who had just finished building his property and didn't have time to get insurance. There's also a lot that were underinsured. Their mortgage was paid off and there wasn't a huge requirement for it and just getting the replacement cost was sufficient for them. The problem they ran into was the county assessment value didn't always coordinate with the replacement value. It doesn't take into account whether you had Italian tile or marble countertops.
Glide has been neglected for 20 years, if not more. When timber dollars left, like all small towns, everything started going away. It's time to take care of Glide, it's time for Glide to thrive. Economic development needs to happen. We need to be able to have the trails, the tourism, all the things that go into a small town to keep it thriving. /