Photographer Casey Conemac lived with his mother at the old Frontier Store before it was destroyed by the Archie Creek Fire.
I moved up the North Umpqua River about five years ago from California. I came to Oregon with the idea of starting over — I wanted something different. California was getting too busy, chaotic. I wanted a slower pace of life so I decided to take a chance with my parents and moved up here. I fell in love with everything.
It took my parents about a year to find a place to settle down once we moved. I work in Roseburg at Staples as a technical sales associate. My mom fell into a job as the head housekeeper at the Dogwood Motel in the Susan Creek area. We moved up there about a year after moving to Oregon. Our home was known as the old Frontier Store, which was convenient because it was right next to Dogwood. A lot of people enjoyed the Frontier Store coming up the North Umpqua. After the store closed it was converted into a living space — a perfect place to live right on the river.
The day of the fire, I woke up just like any other day. I had to be at work at 10 a.m. I went outside, smelled some smoke, looked on Facebook, saw that there was a fire the night before. I didn't think anything about it, went on with my day and commuted to work. About 11 a.m., I got a call from my mother saying that they were being evacuated. They had 15 minutes flat and had to grab all the important things — the dog, the cats — and go.
The things that I lost in the fire were mainly the sentimental things: my yearbook, my mom's pictures of when she was a kid, my baby pictures. Lost some furniture. I was starting to collect vinyl records and I lost my whole record collection and a couple of my Polaroid cameras. Also, the memories of the past like my yearbook from when I was in high school. A lot of the things written in that are irreplaceable, that I can't get back.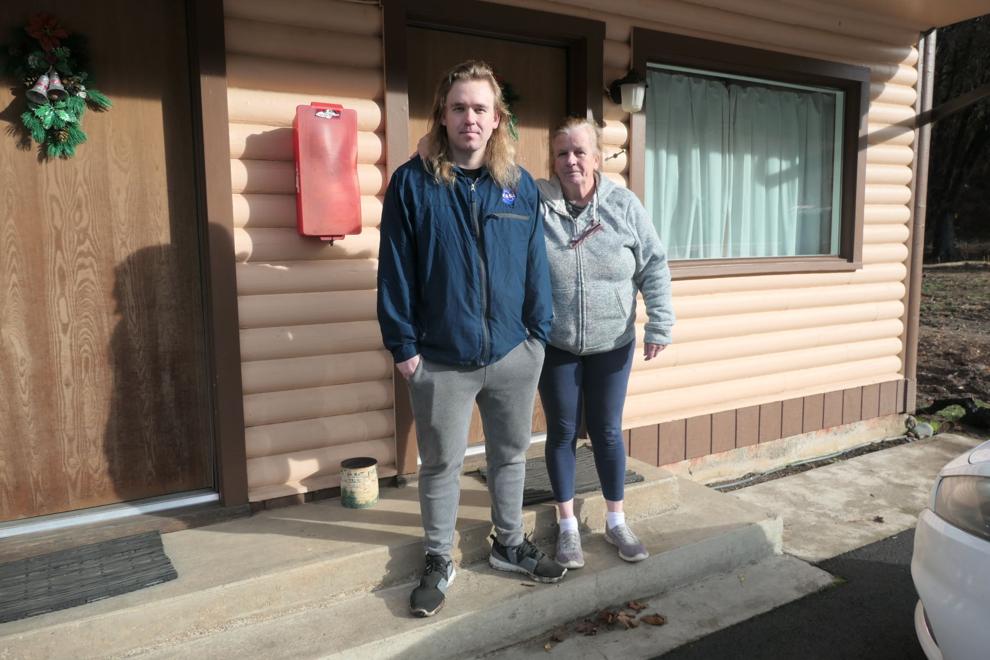 I'm not a materialistic person. All I really care about is my photography. Luckily, my mom grabbed my laptop before evacuating, and the five years of photography that I captured were saved. At least I wasn't starting from scratch.
There was a lot of speculation about which homes and businesses got destroyed in the fire. The first couple days it was a kind of panic mode. People didn't know what they lost and it was too early, too soon, to go into detail about that. It took the better part of a week to really decipher which places were there and which places weren't. There were rumors that the Dogwood burnt down entirely. I didn't really know until I came up about two weeks after the fire to see what happened. That first time coming back was probably the most dramatic for me. I didn't cry, it just was seeing it and being in shock about the whole thing.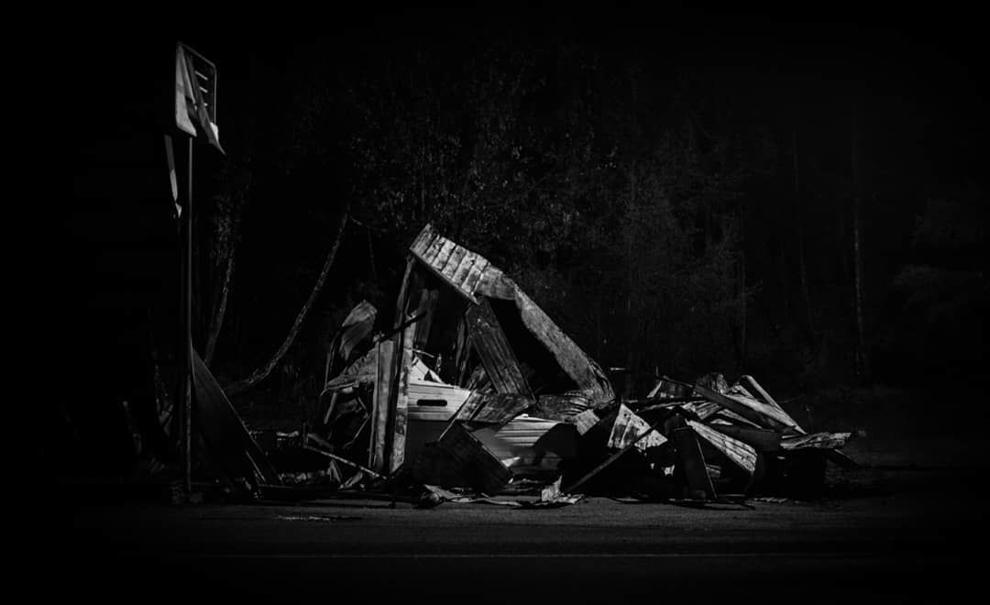 When I came back and saw that my home was not here anymore, the first thing on my mind was: "Is there anything to salvage?" Unfortunately, there was really nothing left. I looked through the rubble. I saw remains of cans, vegetables and things like that. The only thing that was left of my old piano were the harp strings. I knew where my vinyl collection was so I was looking just to see if there was at least one vinyl left. But of course, there was just a big blob of plastic at that point.
The first night of the Archie Creek Fire was very uncertain because I didn't know what was going on. We were evacuated, we didn't know where we were going or anything like that. My mom was lucky enough to get a hold of the Red Cross that was at the middle school and she got us a hotel. I didn't know at the time, but that would start the track of our survival. The Red Cross put us up at the Comfort Inn. We were there for about a month and a half.
The best way to describe my feelings was like a death in the family, like somebody just died. The next day I didn't have time to process everything, and for the next two months, I basically went into survival mode. I went to work. I was going to the gym four or five days a week. Just trying to keep up my mental stability and then basically after the two months it kind of hit me out of nowhere and I just gradually got into a deeper depression as time was going on. Thankfully, now, I'm slowly starting to come to terms with the reality of this and trying to recover and look at the next steps.
When I first came back to the remains of my home, it's kind of crazy, but I bought a vinyl that was supposed to make it to the mailbox the day that the fire started. Well, two weeks later I go look into my mailbox. Everything is all burnt around here but my mailbox is intact and then when I go to look, the vinyl is in the cardboard packaging, untouched, no smoke damage, no nothing. To me, that was a miracle that it survived the intense heat of the fire. The record was "Stick to Your Guns, Hope Division." It was a 10-year repressing and they only pressed about 100 of the vinyls and I got one and it was totally untouched.
I took a photography class in college. I'd been artistic my whole life, but hadn't really found my niche. Once I took the photography class, I fell in love with the idea of capturing a moment in time and making memories with people. I spent a lot of time hiking riverbeds, checking out and exploring places in Oregon.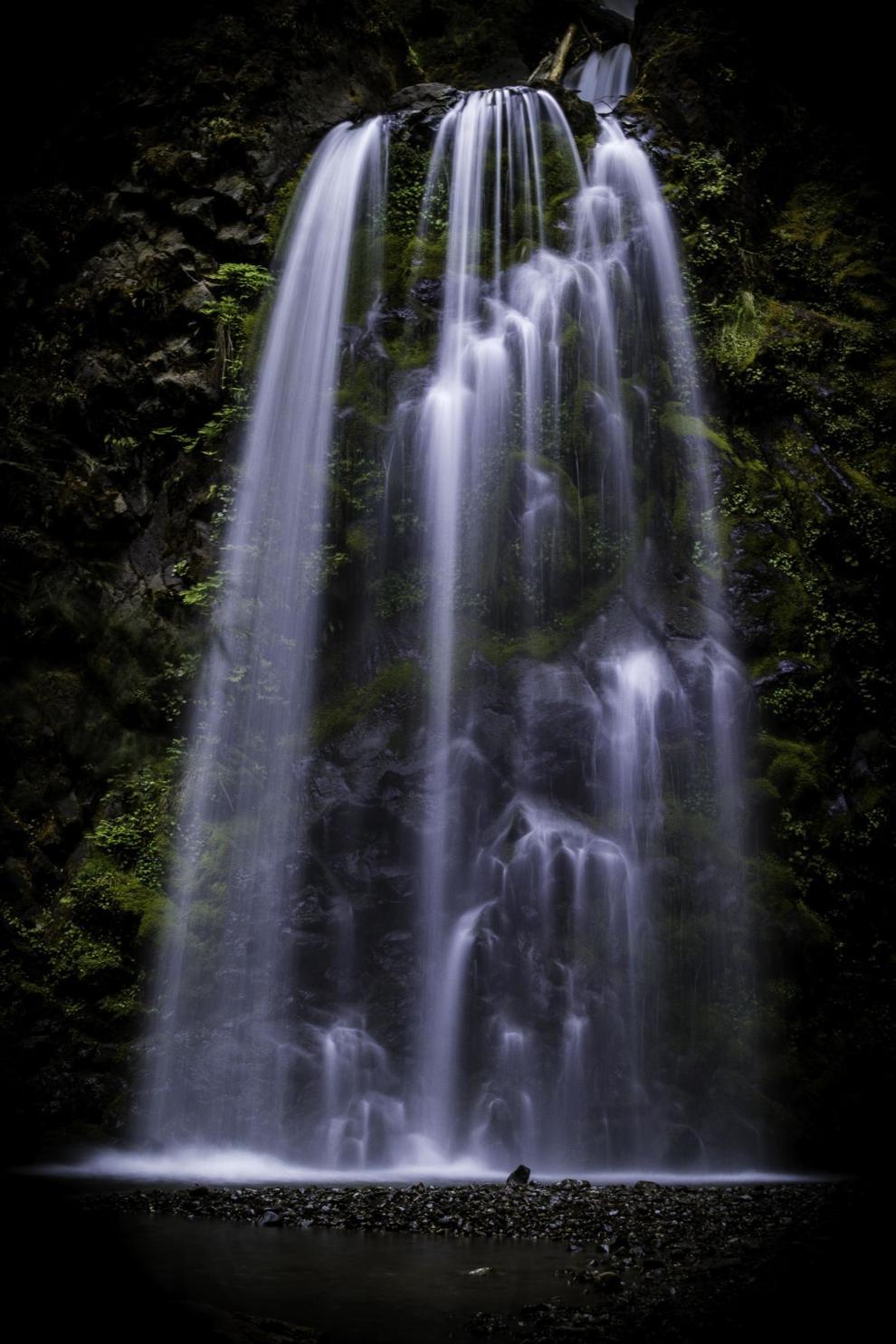 I'm really passionate about my photography. I've been a freelance photographer for about five years. I've done landscape photography, portrait photography, nighttime photography. Over the past five years, I've mastered the concept of looking at a waterfall and creating livable moments that tell a story, that you can feel. The thing about my photography that makes it special is that my images evoke emotion. It's something you can feel that's tangible, like a memory or a place that you had been to when you were a kid that brings back memories of like a happier time.
I didn't want to sit around not helping or trying to contribute. So I created this collection of photographs that showcases North Umpqua and the waterfall pictures that I took in the past. I made a website that showcases the Umpqua Collection which features most of the waterfalls that are no longer there due to the Archie Creek Fire. A portion of the proceeds goes to Glide Revitalization. It's my way of saying "Thank You" to the people. /