In the days following the burning of homes in the Archie Creek Fire, it was evident that the public — who may or may not have lost their homes — wanted access to the fire area and to see what was left. 
Douglas County government immediately knew that structures were lost. The Douglas County Sheriff's Office utilized its search and rescue teams to collect information about those structures, which homes were standing, and which ones had been damaged.
Sgt. Brad O'Dell recalled that "there was a lot of anxiousness in the community about what happened to their home and when they could get back in. We knew we needed to communicate that to the public as soon as possible so they could begin the recovery process."
Ultimately, the Archie Creek Fire destroyed 154 primary residences. Many more part-time homes, campers and other structures were also affected, as well as standing timber that served as future retirement income sources for scores of residents.
The Douglas County commissioners, the assessor's office and the sheriff's office decided to hold an invitation-only town hall in Glide for affected residents. The meeting was held in the Glide High School gymnasium on Sept. 13, only four days after the fire swept through the North Umpqua area and when the Archie Creek Fire was less than 20% contained.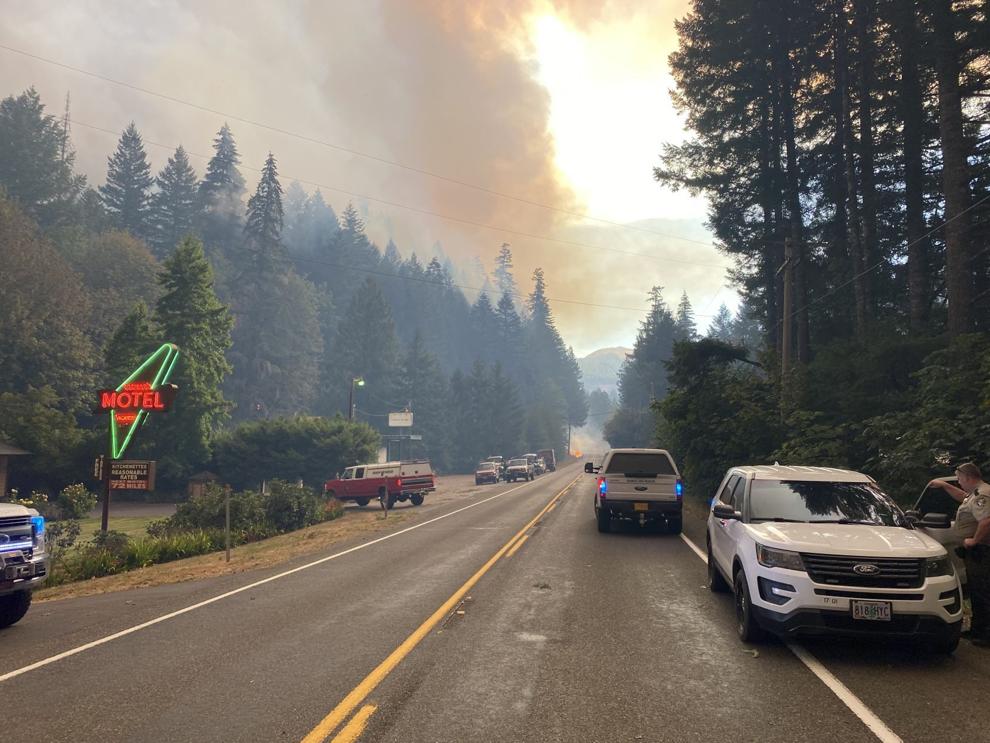 County officials were assisted by the Douglas Forest Protective Association, the Umpqua National Forest and other organizations.
"We had maps posted that showed, basically, home or no home. In other words, did it burn or not burn," said Douglas County Sheriff John Hanlin. For four hours, residents filtered into the gym, met with county officials and learned the fate of their property. No media or cameras were allowed into the building.
Commissioner Tim Freeman considered it the "most difficult meeting I've done as an elected official ... to literally look people in the eyes and tell them their home no longer exists. Many of these people lost absolutely everything they had. Very, very little of anything survived."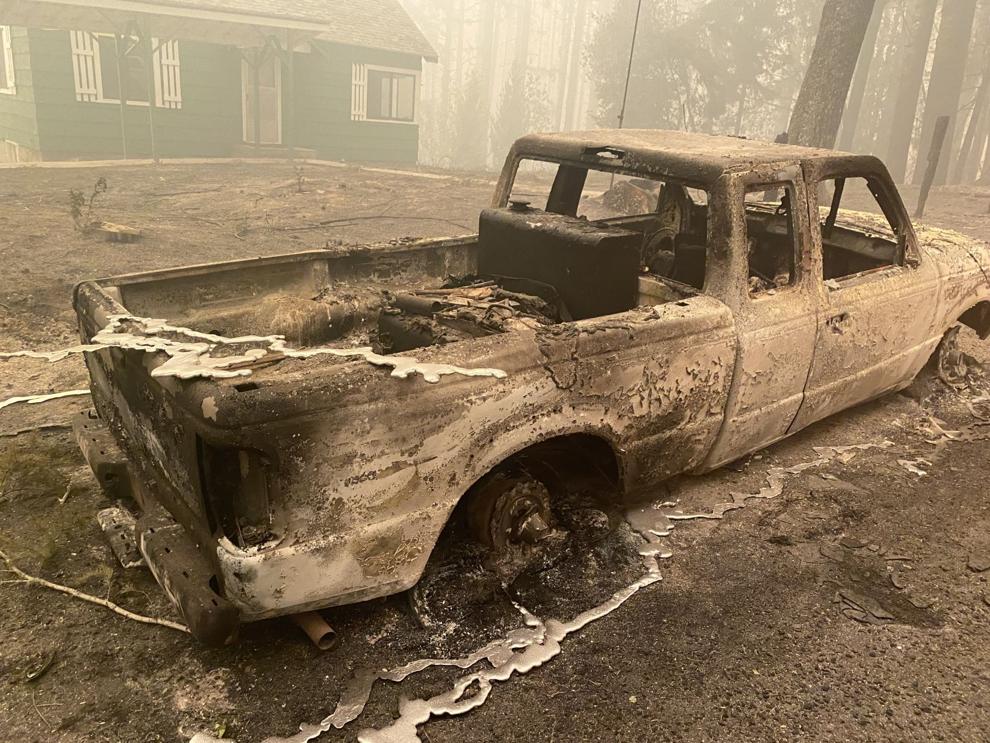 People in the meeting attest to its emotional intensity. Residents were crying. Susan Creek resident Jolee Kawamura saw a woman pass out on the floor.
"I know how she felt because that is kind of how I felt," she said. "It was hard to see all the lost looks in people's eyes."
DFPA District Manager Pat Skrip had personal friends and employees who lost homes. He saod the town hall was one of the most powerful moments during the course of the fire.
Emotional support workers and Glide's faith-based community were brought in to assist. O'Dell felt that was important because Glide "is their community and we wanted to make sure that they were involved as much as possible."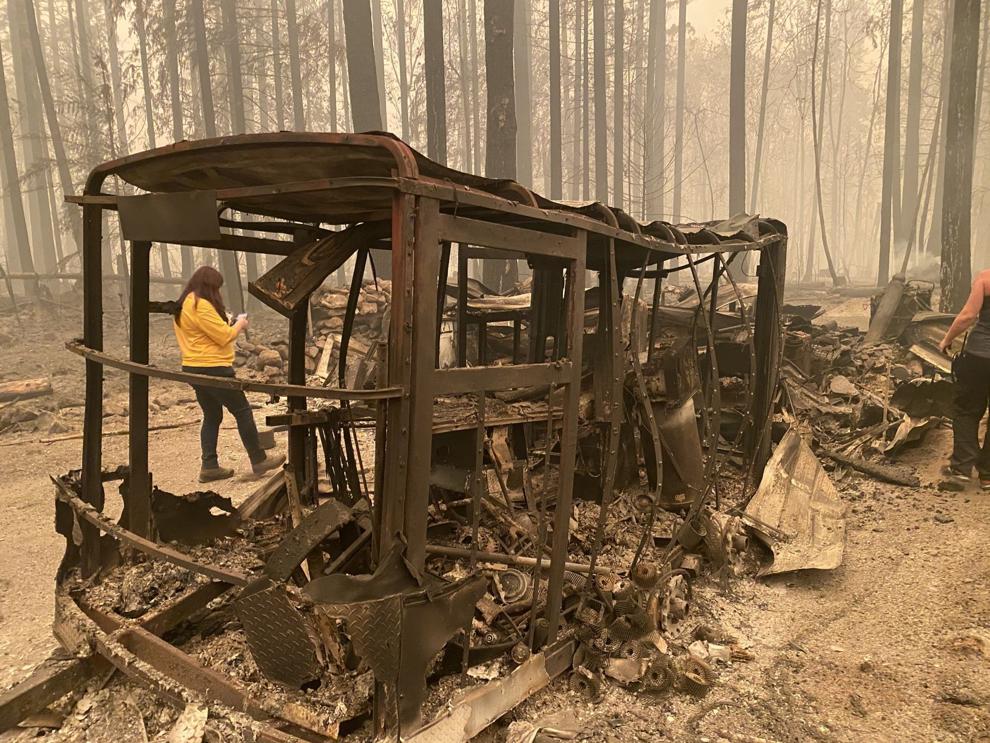 "I know that I wasn't the only one who lost a home, but we all felt like we were the only ones," Kawamura said.
Understandably, many residents retained a hope that there was something left of their homes. Four days after the town hall, the commissioners and the sheriff organized a day where they could escort residents into the burn area and let them see with their own eyes what was left. For seven hours on Sept. 17, deputies, search and rescue personnel, Oregon State Troopers and pastors led individual tours of impacted properties.
"We were all nervous about going up there," Kawamura said. "It was still smoldering, it was still burning. We got dead silent. It was devastating for all of us."
Like hundreds of other residents, she was escorted by the search and rescue volunteers and a pastor.
"When we pulled in, we were all in shock," Kawamura remembers. "Everything was still hot, and you could feel the heat coming off of all of that. All of us walked around just like in a fog, looking at stuff and hugging each other and telling each other that we are still a family."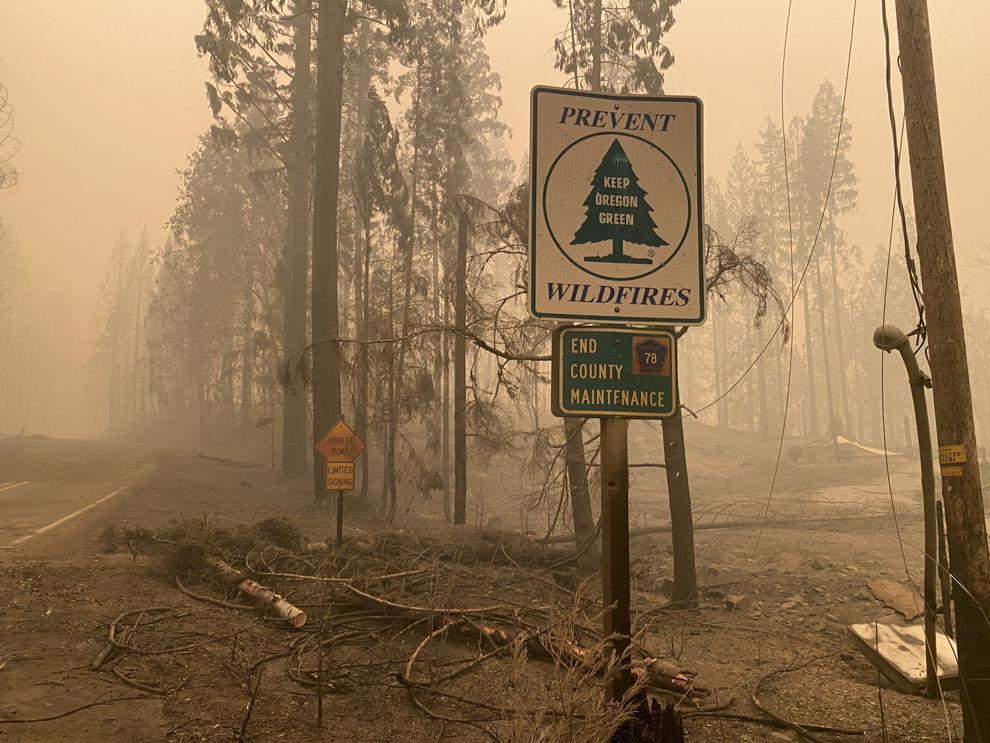 The pastor who accompanied Kawamura on the visit was from a church she previously attended.
"He stood there with me and helped me through that. But I know that there's a reason that pastor was there, and it was somebody I knew," she said.
Hanlin said many people were not able to imagine what the area looked like until they actually got up there and saw for themselves.
"Some people just lost control," he said. "It was a very emotional day for a lot of people up there." /