Douglas County Sheriff John Hanlin drove through flames on his way to evacuate people from the fire.
I grew up east of Roseburg in the community of Dixonville. Which of course is in the Glide school district, so I attended junior high and high school out in Glide, and had lots of friends there.
Before starting work here with the sheriff's office back in 1989, I worked for the Douglas Forest Protective Association for almost eight years. I worked as a firefighter and a forest officer while I was going to college. After college, I got hired by DFPA full time and was a forest tech. I've had an opportunity to work on a lot of large-scale fires. This was different.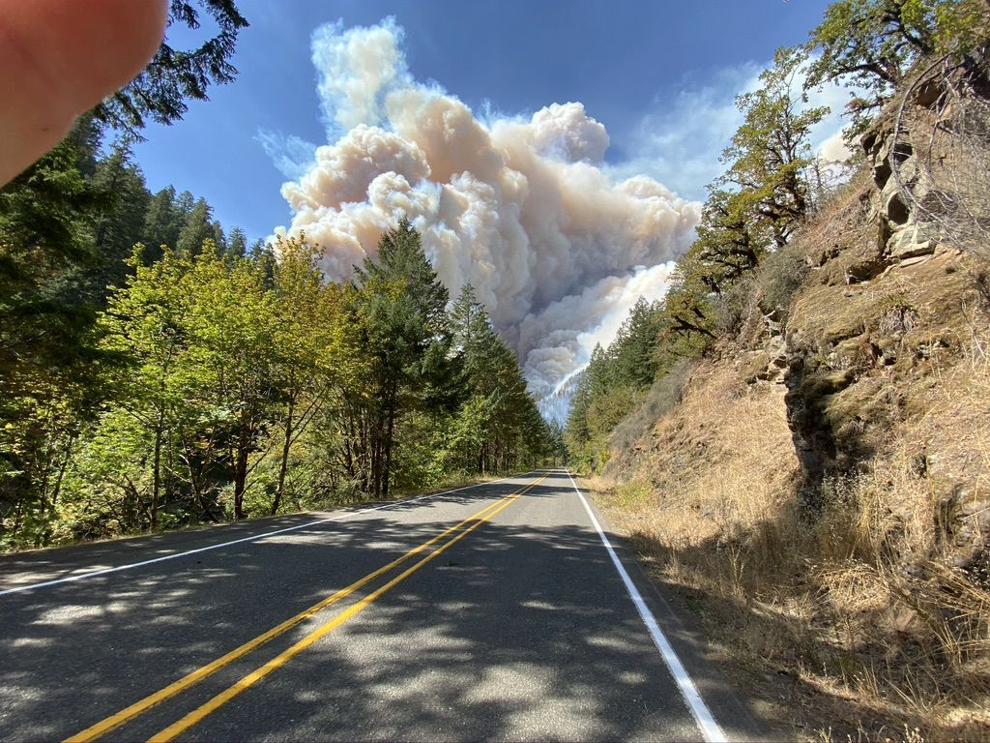 The intensity of this fire up the North Umpqua was unlike any fire that I've ever been involved in or witnessed. The speed in which it moved was just phenomenal. I rolled my window down at one point and listened to it and it sounded like a fighter jet taking off as it barreled its way up the Rock Creek drainage. Now it looks like a nuclear bomb went off up there.
The trigger point to evacuate the town of Glide came when the fire made it past Idleyld Park on both sides of the river. I have never evacuated an entire town before. Fortunately, people listened to our orders to evacuate. I think they recognized that this fire was different than any other fire they had been around. Had that not happened, I'm afraid we would have been conducting more search and rescue missions and recovery missions of human remains at some of these properties that burned so quickly.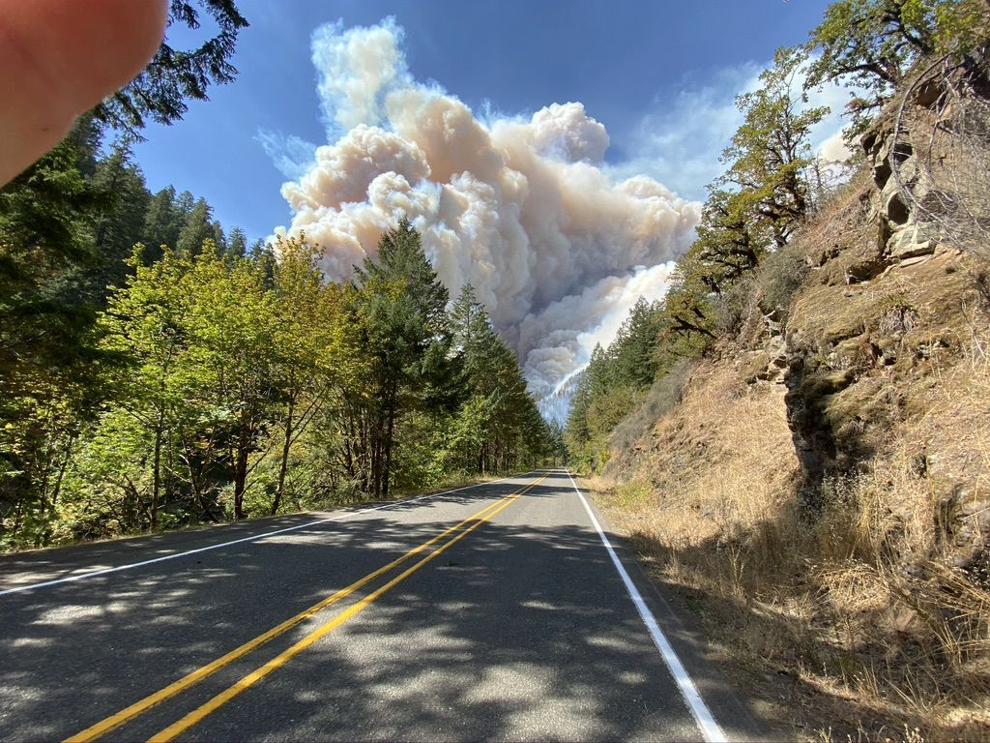 After the imminent threat to life and property was over, we were dealing with a couple of things. Number one, we wanted to make sure that people who lost their homes were notified of that sooner rather than later. So we held a town hall in Glide. Only people who lost homes or that were impacted by the evacuation and the fire were invited. We had maps everywhere that showed basically home or no home. In other words, did it burn or did it not burn. I think that was very valuable for those people that lost their homes to get that confirmation fairly early. But a lot of them, I think there was some denial or hope that there was something left, and quite frankly there wasn't much left.
We organized a day where we could escort people in and let them get to their property and see with their own eyes what was left. It was a tough day. Some people knew already that there wasn't going to be anything left. Others knew only by what they had been told, but they weren't able to really imagine what that was going to look like until they actually got there and saw it and some people just, you know, just lost control. It was a very emotional day for a lot of people up there.
When I go up there now I see a big, ugly, open, scar on the landscape of the North Umpqua. I recognize that we had one of the most beautiful scenic watersheds in Oregon, or probably in the Pacific Northwest. /