It was a rare survivor of the Archie Creek Fire, which destroyed 154 primary residences. For that reason alone, the old green building deserves to have its story told one last time.
"Let's go to Mc's Place" was a common phrase from the late 1940s until the early 1980s. Weekend drives up the North Umpqua River were incomplete without stopping by Mc's Place for a burger or a slice of homemade blackberry pie. That particular bend in the river has a particularly old and storied history.
Some things never change, and what is a good fishing spot now was a good fishing spot 100 or 1,000 years ago. It is likely that the area around Mc's Place was an Indian fishing camp for the North Umpqua Band of Umpqua Indians, who moved up and down the river with the seasons. Distinguished local historian Lavola McMillen Bakken wrote that the Indians needed no calendar to make their springtime rendezvous with the chinook salmon: "When the dogwood blooms, salmon leap the falls." It was only fitting that, in her own era, Lavola's parents would build a fishing camp at the same location.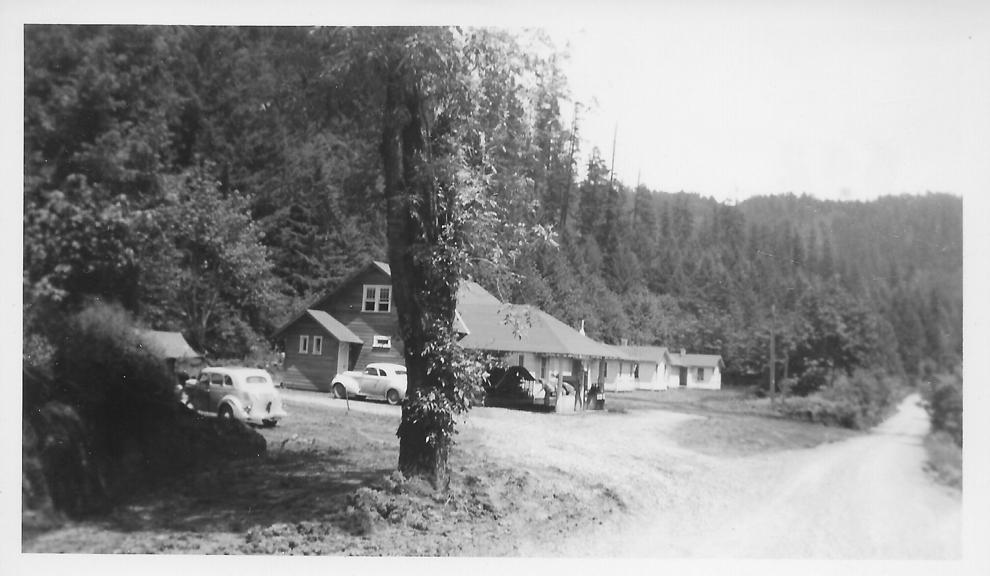 Lavola's grandfather homesteaded the Swiftwater area at the turn of the 19th century. William "Old Bill" McMillen was a Civil War veteran and fought for the Union Army via the Ohio Volunteer Infantry. Old Bill arrived in Oregon with a hereditary platoon of sons and daughters from Ohio with the hope of building a better life from the wooded wilderness. Old Bill played many roles as an early settler in the Rock Creek area. As the "genial" postmaster of the now-extinct community of Hoaglin, he carried the mail by horseback, across the Lone Rock Ferry in Glide up to the Rock Creek area. He operated the post office out of his own log cabin. By all accounts, Old Bill reveled in the wilderness experience. He worked as a "packer and guide" and went to creative lengths to lure tourists to the Hoaglin/Idleyld area for the quality of its fishery.
The wilderness experience, however, took its toll on Old Bill. Two of his daughters died of illness, and marriages ended in divorce. Following his own death in 1924, the homestead was passed down to his son, Noble Wyllie Pickett McMillen, nicknamed "Mc." Soon thereafter, the Great Depression set in and the McMillen family found themselves rich in scenery but poor in cash. Noble and his wife Mabel were down to their last 25 cents. Their young daughter Lavola walked along the river asking campers what they needed — fryer chickens, carrots, greens beans — whatever her family could grow. Lavola would then hike back up to the homestead and help her parents fulfill the food orders. She earned 10% of the profits, which paid for her school books and, occasionally, material for a new dress.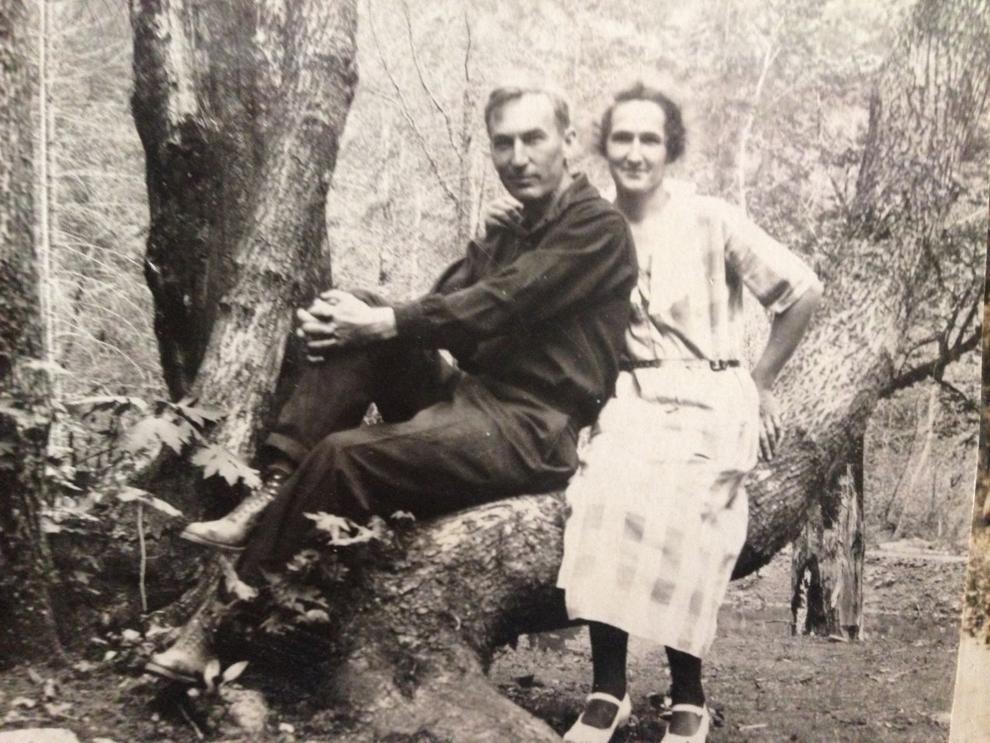 "Mc" and Mabel's share of the profits were saved and placed toward leasing Idleyld Park, which was a grove of trees with a free picnic ground, a store, post office (of which Mabel was postmaster), a dance floor and nine cabins. The McMillens ran Idleyld Park for nine years but were ultimately thwarted from buying it outright. So they moved upriver, purchased a small flat below their own homestead, and built Mc's Place at the end of World War II. Lavola returned to the area with her husband, Harry Bakken, and helped build eight cabins around Mc's Place to serve as the motel arm of the business.
Mc's Place originally consisted of a small "country" store and gas pump. Log truck drivers stopped there for pop or coffee before hauling their timber to town. The truckers asked Lavola for a ham sandwich and she would oblige, long before it was equipped as a restaurant. According to her son, Clarence Bakken, she swore she would never make a hamburger, but history had thousands of them in store for her.
By 1950, Lavola and Harry were running Mc's Place. They added a beer bar but eventually became worried about people driving drunk and raising their sons in a bar. A sporting goods shop was added to sell fishing tackle and ammunition, and the beer bar was converted into an ice cream bar.
Part of Mc's Place clientele was a small town of lumbermen — over 100 of them — working and living at the Douglas County Lumber mill up Rock Creek (in the current Mill Pond area). When that mill moved to Roseburg in 1956, Mc's Place adapted by closing the country store and expanding the restaurant. Lavola's son, Howard Bakken, recalls his mother saying: "If you're going to buy a milkshake, you might as well buy a hamburger." Old "Mc" himself, still living next door in one of the cabins, set up a card table in the corner and played cribbage with World War I veterans.
Somewhere along the way, Lavola started making blackberry pies. Perhaps that is Mc's Place's most lasting legacy. Lavola insisted on the real, native blackberries she ate on her family homestead — not the invasive Himalayan variety. She enlisted Glide High School students to pick berries up in the mountains and bring her 10 pounds at a time. Lavola's blackberries made their way into her pies, blackberry syrup for milkshakes and even straight juice, which patrons would drink straight to ease stomach ailments.
Mc's Place was in the right place at the right time. The State of Oregon constructed the North Umpqua Highway, which ran between Mc's Place and the North Umpqua River. The road crews would come in and ask for breakfast and, again, Lavola obliged. Once the highway was complete, the post-WWII automobile boom brought previously unimagined numbers of people to Mc's Place's doorstep. The typical Roseburg family would go to church, pack in the car and head up to Mc's Place for a burger. After lunch, they would venture upriver, hike a trail or wet a fishing line, and then return to Mc's Place on the way back to town for blackberry pie and ice cream — the ultimate achievement of "customer retention."
Business was good but Lavola and Harry Bakken eventually moved on. Subsequent owners struggled to keep it alive. The designation of the North Umpqua Wild and Scenic River Corridor complicated septic issues, and the buried gas tank was filled with water and challenging to repair. Sometime in the early 1980s, Mc's Place finally closed its doors and not another blackberry pie was ever served.
In 1992, a Hollywood film crew briefly turned Mc's Place back into a bar, where local loggers recounted an alien encounter to the county sheriff in "Fire in the Sky."
"It looked like ... like a fire," the logger recalled in the film.
Nearly three decades later, a very real fire of unimaginable proportion landed here and vaporized the green blanket of evergreen forests the area was adored for. The jade river now flows through a blackened moonscape. Sunday drives up the river still happen, only to witness how wildfire ruthlessly destroyed 154 primary residences and laid bare one of the richest forest landscapes ever grown.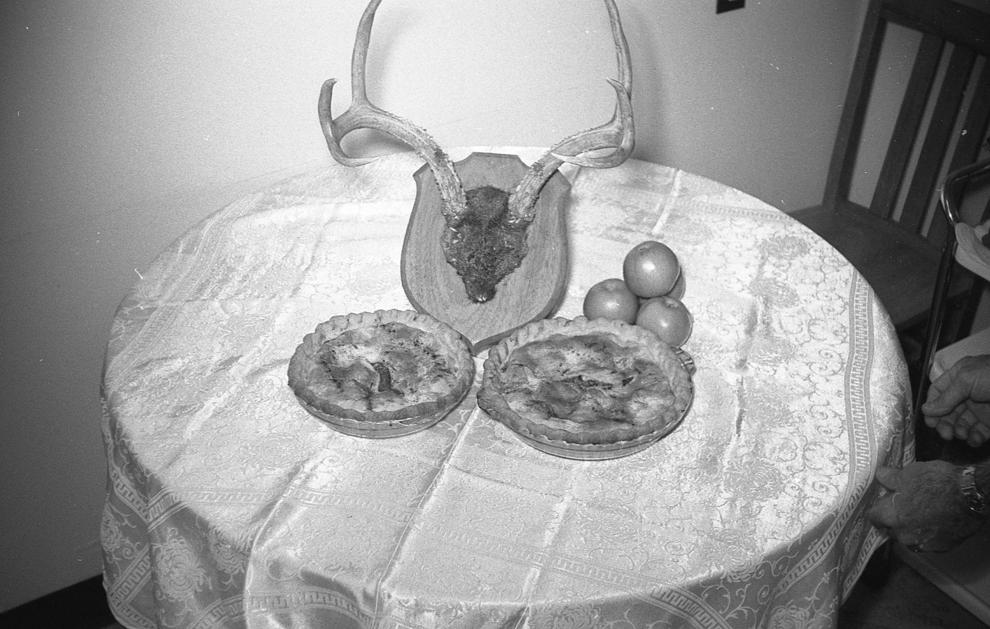 Yet Mc's Place still stands — 75 years since its construction. The old building calls us back to the Land of Umpqua, where you don't need to be rich to access a world-class river, mountains, forests and waterfalls. Just some gas in the tank, a couple of dollars to buy a slice of blackberry pie, and you find yourself in Heaven.
The drive up the North Umpqua River will never look the same again. But Mc's Place is holding on a while longer. A generation from now, our descendants might take the same drive and enjoy the next forest grown from the Archie Creek Fire scar. If they're lucky, someone will once again be serving blackberry pie. /