Aviva Health was founded nearly 30 years ago, operating as the Open Door Clinic in a tiny storefront in downtown Roseburg, delivering health care to underserved members of our community. It was a humble beginning for certain, but one anchored by a mission to deliver compassionate, dignified, high-quality health care to vulnerable — sometimes forgotten — children and adults in Douglas County.
A lot has happened since we first opened our doors. Actually, many more doors have been opened over the last three decades. Today we operate nine sites of service across the county delivering integrated medical, dental and behavioral health care to our friends and neighbors.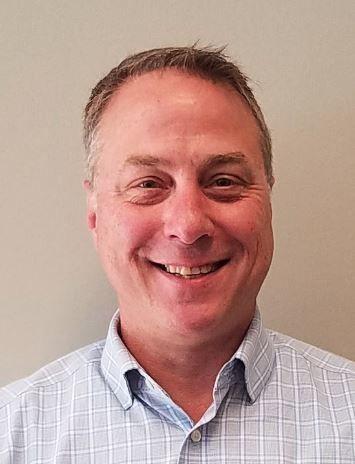 Close to 15,000 Douglas County residents receive their care at Aviva Health, some of them insured, others under-insured, and many with no insurance at all. Yet with all of our growth, some things remain the same.
We are still focused on our mission to deliver our special brand of care deliberately and compassionately to all who seek it. What else hasn't changed? A lack of access to reliable, patient-centered health care continues to separate many in our community from the wellness they so rightfully deserve.
It's for that reason Aviva Health is undertaking a $16 million building project on its main Roseburg campus. At completion in the spring of 2022, the new facility will include 34 exam rooms and eight rooms for procedures and consultations.
The project will also include a teaching kitchen and three large conference rooms with collapsible sliding doors that when opened will create one large event space that will be available to other community organizations to host special events.
The new facility will also serve as the home of the Roseburg Family Medicine Residency Program, a partnership with CHI Mercy Medical Center, which began in 2020 and each year brings to the community eight new physicians who for three years will hone their skills, uniquely qualifying them to practice medicine in rural areas.
At full capacity, the residency will operate with 24 physicians who, alongside faculty and other clinical staff, will deliver care to an additional 3,300 Douglas County citizens, totaling 10,000 patient visits annually.
It's Aviva Health's intention to cajole many of those resident physicians to put down roots in Douglas County and other rural areas of Oregon, addressing a long-standing need to recruit and retain qualified physicians to practice in regions that have historically been health care provider shortage areas.
The project will also be a boon to the local economy. In addition to creating several short-term construction jobs, Aviva Health will add as many as 52 new permanent, full-time positions when the building opens. A recent study by Capital Link shows Aviva Health's total annual economic impact to the community is $32.1 million. That same study indicates the organization is responsible for $27 million in savings to the local health care system.
Construction is already well underway. Aviva Health has contributed $1 million in reserves to the effort, with an additional $2.7 million secured through New Market Tax Credits, an innovative funding initiative completed last fall. Aviva Health was also awarded in excess of $7 million in program grant funding from federal and state agencies, along with a $400,000 gift from Umpqua Health Alliance.
Last summer, under the direction of the Aviva Health Board, we quietly began a capital campaign to support our building project, which will provide enough space to expand our residency program and increase access to the important services we provide.
We started by engaging our board members and then the Aviva Health staff, appealing to them to support the project. We're extremely proud to announce that every single Board member and every department within Aviva Health contributed to our campaign.
With a goal of raising $300,000, we can share that through the generosity of our Board, staff and a private donor, we've already raised $200,000.
Aviva Health is now appealing to our community — one whose generosity is well known throughout Oregon — to contribute to our project. I'm extremely confident our friends and neighbors in Douglas County will help us reach our goal.
Along with those funds, Aviva Health has already approached and continues to reach out to several private foundations for added support.
In Hebrew, Aviva means hope. It also means new beginnings. This project is yet another new beginning for Aviva Health, but also for the people of Douglas County. For some, it may be a new job opportunity.
For others, the beginning of a journey to better health. For all of us in Douglas County, the project will open a new door, one that leads to new hope, new health, and new life.
To learn more about Aviva Health, please visit www.aviva.health.