The announcement this week that the Sizzler restaurant is reopening is certainly good news for weary restaurant patrons, even if it is just for takeout and delivery initially.
The restaurant, located at 1156 NW Garden Valley Blvd., closed in August but recently was bought by the Sizzler corporation, Sizzler USA. Before that, it was a franchise owned by Double S Foods in Springfield, which owned eight Sizzlers in Oregon. All were shuttered this year due to the coronavirus; the Roseburg location was the last one to close.
The restaurant was initially looking to open on Thursday or Friday, but that got pushed back to this weekend, said Sasha Shennikov, marketing manager for Sizzler USA.
"It's hard during this pandemic time, hard to know what each day will bring," Shennikov said. "Usually with a restaurant opening you have a plan, a grand opening, a ribbon-cutting ceremony. But I can tell you we're all very excited about this restaurant."
Before the coronavirus, the Roseburg Sizzler had about three dozen employees. Shennikov said it's difficult to tell at this point how many can be brought back.
"We're bringing back as many of the staff as we can, but without dine-in service, we can only bring back a small handful at the moment," she said.
As I reported earlier, Sizzler USA declared bankruptcy in September. The Chapter 11 bankruptcy filing only applied to the 14 locations owned by the corporation; the nearly 100 franchise locations, including the ones in Oregon, were not included in the filing. Sizzler said it expected to reach agreements with the majority of franchise owners and that it was confident most of them would remain open.
When I wrote about Sizzler's closure in August I was struck by the intensely loyal customer base the restaurant enjoyed. Sizzler has been at its current location since 1978 and I spoke to several customers who said they had been going there with their families for decades.
Shennikov said Sizzler USA heard from many of those customers.
"We were definitely getting calls asking us to reopen," she said. "It's a restaurant that has existed for a long time and has a base of customers."
Shennikov also said while the Roseburg Sizzler was the first one Sizzler USA bought in Oregon, it might not be the last.
"This is the first one," she said. "We love the Oregon community and we don't want the rest to close, so we're doing what we can to keep them open."
WRAPPIN AND ROLLINAnd the Sizzler reopening is not the only good news on the restaurant front.
Wrappin and Rollin, which has been a mainstay in downtown Roseburg as a vegetarian/vegan food truck, has moved into a brick and mortar location at 533 SE Main St., still in downtown Roseburg. The restaurant had its official grand opening on Wednesday.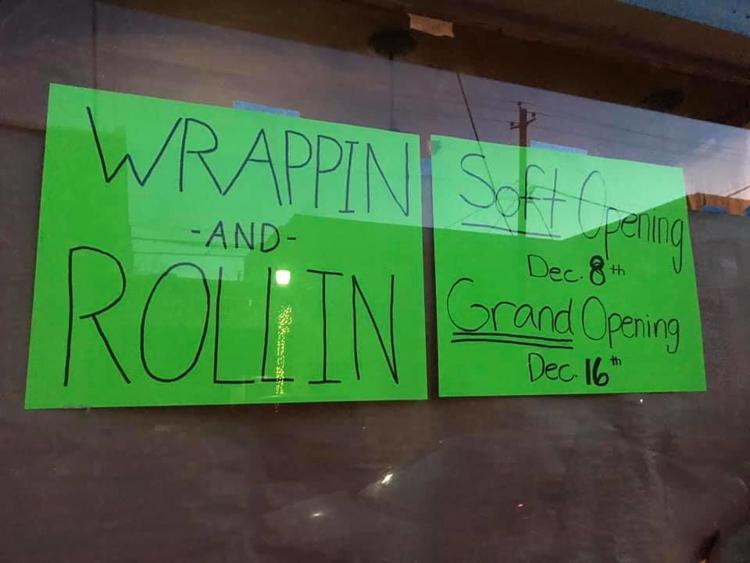 Owner Darci Hawkins has been running the food truck for four years now. She's actually still running the truck — it serves as the kitchen for the new space. The indoors will solely be used for seating customers, when that is allowed again. For now, Wrappin and Rollin is doing takeout and sharing a heated, outdoor dining space with Old Soul Pizza, which is located next door.
"This location became available to us through Ray Bartram, owner of Old Soul Pizza," Hawkins said. "He's a friend of ours and we started discussing our desire for indoor seating and his desire to have a kitchen for the space. We have a kitchen with our food truck and he had seating, it was pretty much a great match."
Hawkins also said she would love to do a collaborative menu with Bartram at some point in the future. For now, the food truck stays parked behind the building rather than doing off-site events.
Wrappin and Rollin is entirely vegan, meaning they don't serve any dairy or meat. The ingredients are mostly raw and Hawkins said she makes most of the sauces. Hawkins also said Wrappin and Rollin took third place at the last food truck competition at the fairgrounds.
"I am pretty proud of that since the panel of judges was made of culinary artists and restaurateurs, that were all meat-eaters, mind you," Hawkins said.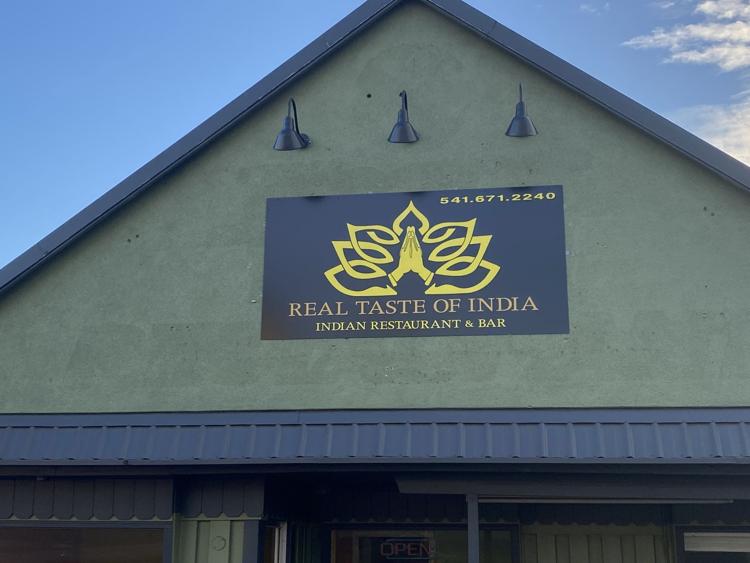 TASTE OF INDIAAnd then there is Taste of India, which opened earlier this month at 227 NW Garden Valley Blvd. Yes, that is a familiar address — it formerly housed Si, Casa Restaurant and Bar and before that Brutke's Wagon Wheel Restaurant.
Taste of India owner Virender Kumar said he has three other restaurants bearing the same name: One in Medford; one at the Running Y Ranch Resort in Klamath Falls; and one in downtown Klamath Falls.
"We've been planning to open a restaurant in Roseburg for a while," Kumar said. "But now the time has come, so we started."
Kumar said Taste of India serves "fresh authentic Indian food," including chicken, lamb, goat and seafood meals. The restaurant also has vegan, vegetarian and gluten-free options, he said.