Both of the Human Bean locations in Roseburg have been purchased by the Thomason Hospitality group in addition to the three locations the company already owns in Grants Pass.
Dave Thomason spent three years trying to buy the two drive-thru coffee stands and finally added them to his collection of 43 businesses of various concepts in the Pacific Northwest and expands his Roseburg presence. The Roseburg stands were purchased on June 1.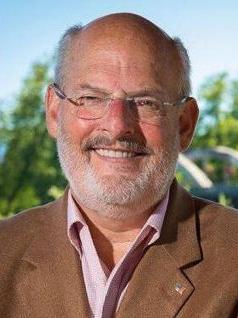 "I love Roseburg, it's a great location," Thomason said. "I see Roseburg for us as a four-store town. First and foremost is to achieve the existing potential of the two stores before we start pounding into the ground in new ones."
Currently, the Human Bean has 75 locations in 10 states. Thomason said they are very selective about who they let into the franchise program.
"The niche that the double drive-thru has is just now starting to explode," Thomason said. "The volumes you are able to produce would surprise a lot of people."
Dan Hawkins, founder and president of The Human Bean Inc., supported the Thomasons purchasing the locations and their plans to expand the brand in the area.
"We are delighted the Thomasons have purchased the Roseburg Human Beans. They are exceptional operators because they are focused on always delivering a quality customer experience. They also are very much in line with The Human Bean philosophy of being positive members of their communities."
Human Bean dedicates a day in October called Coffee for a Cure when each location partners with a nonprofit and donates every dime that comes in. Thomason also has Facebook Fridays when they share a catch phrase on Thursdays and customers get five free punches that Friday for knowing the phrase.
"We are very pleased with the existing crew," Thomason said. "We really look forward to putting both of these locations on solid footing as we come in and make some physical improvements to these locations. Our biggest focus is to make sure that we are operating the way Human Bean operates."