On old pool tables sit tube TVs, printers, old coffee pots, mismatched mugs, empty wine bottles and other plastic, ceramic and glass objects. In the next room, leaning against the wall are a bat, sledgehammer, crowbars and other "tools of destruction."
Destruction, rage or anger rooms have been opening around the country as activities for people to de-stress. And the trend has reached Douglas County, with a destruction room opening at the Idleyld Lodge.
Owners Jessica Mathison and Ron Welch said they've heard a lot of people complain about not having anything to do in Douglas County, and they saw an opportunity to fill that need.
"People are always talking about, "There's nothing to do in Roseburg," or they don't like what is available, or it's too cold or wet," Mathison said. "We're trying to create something new and different. It's like everything else — in moderation."
The room was added in November, and Welch said everyone he's seen go through is initially hesitant but take to it "once they see that first bottle break."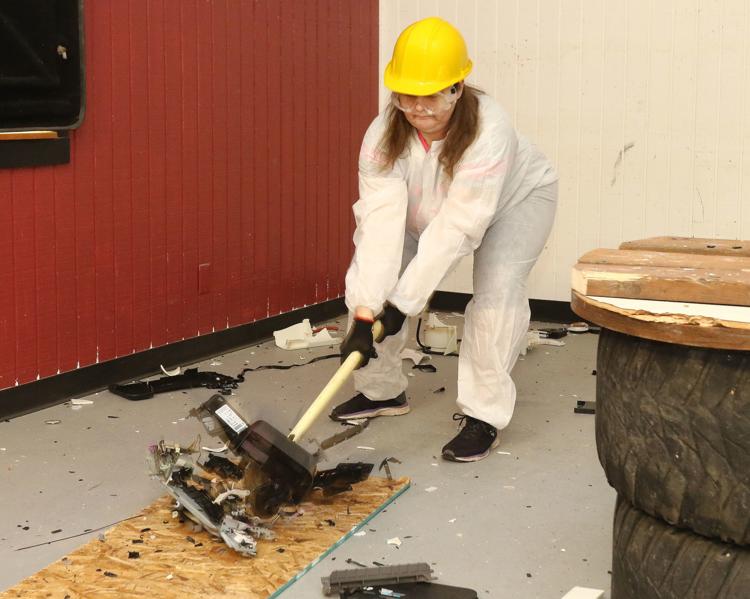 "It's a rush of dopamine," he said. "It just feels good, and they don't have to worry about cleaning it up. They get to come out here, de-stress, and go home happy. Everyone who comes out of that room smiles."
The room starts at $25 per 30-minute session, which includes a starter-pack of things to smash. People can purchase additional items, or there is a BYOB option — "bring your own breakable."
The items are stocked by donations from local business partners, who set the items destined for the trash to the side for Mathison and Welch to pick up.
"It's amazing how much you can fit in a small amount of dumpster space once they smash it," Mathison said. "It's all stuff that's destined for the dump anyway."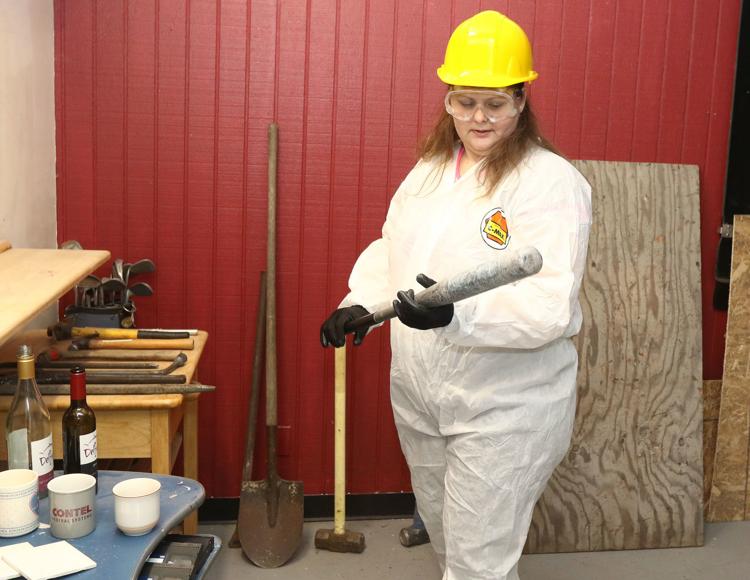 Once the items are destroyed, Mathison and Welch recycle or reuse what they can from the scraps and smash up what will be thrown away.
In the month since they added the room, Mathison said they've had groups as with as many as 12 people come in and tear stuff apart.
"They ended up busting their basic package and they all grabbed TVs and stuff," Mathison said.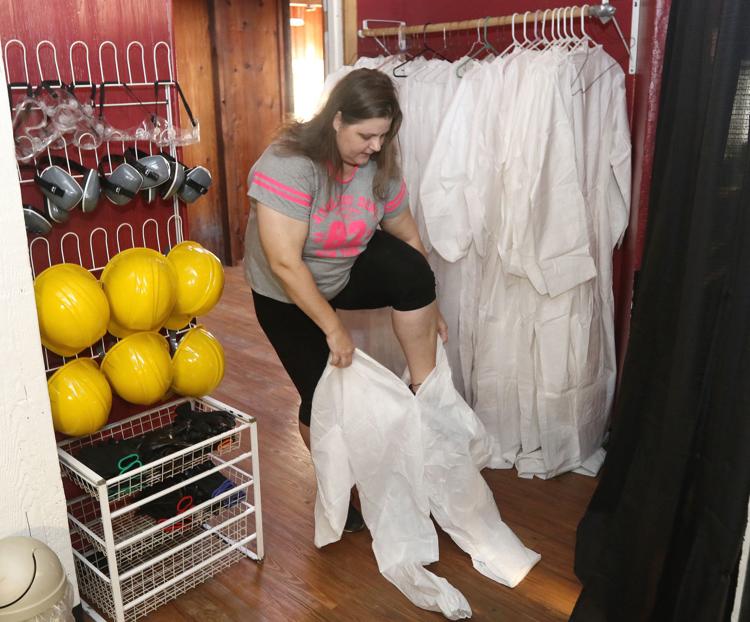 To build the room, Welch put up a partition wall between the room where they store the items, the old restaurant space and where the destruction happens. He added a interior plexiglass window, so people can safely watch the destruction, and covered the exterior window.
Mathison said her insurance agent is aware of the activities happening in the lodge and accounts for it in the policy. The pair also operates four escape rooms, including one with a kidnapping theme where teams go in bound and blindfolded.
The destruction and escape rooms are also avenues for fundraisers, including one on Friday for a couple who lost their home in a fire.
"I think the demographic is any age," Welch said. "We're trying to give the people what they want."