Timber companies in Douglas County, like Lone Rock Resources, grow and harvest trees to sell to local mills, including Roseburg Forest Products, Swanson Manufacturing, Nordic Veneer and Douglas County Forest Products.
"The relationships are good," said Dave Sutton, Lone Rock marketing manager. "It's a small community, everyone knows each other and we all want to see each other survive and keep on producing."
From mills, logs go through highly technical, automated processes to become finished products, including engineered wood products like glued laminated lumber, laminated veneer lumber, cross laminated timber and more.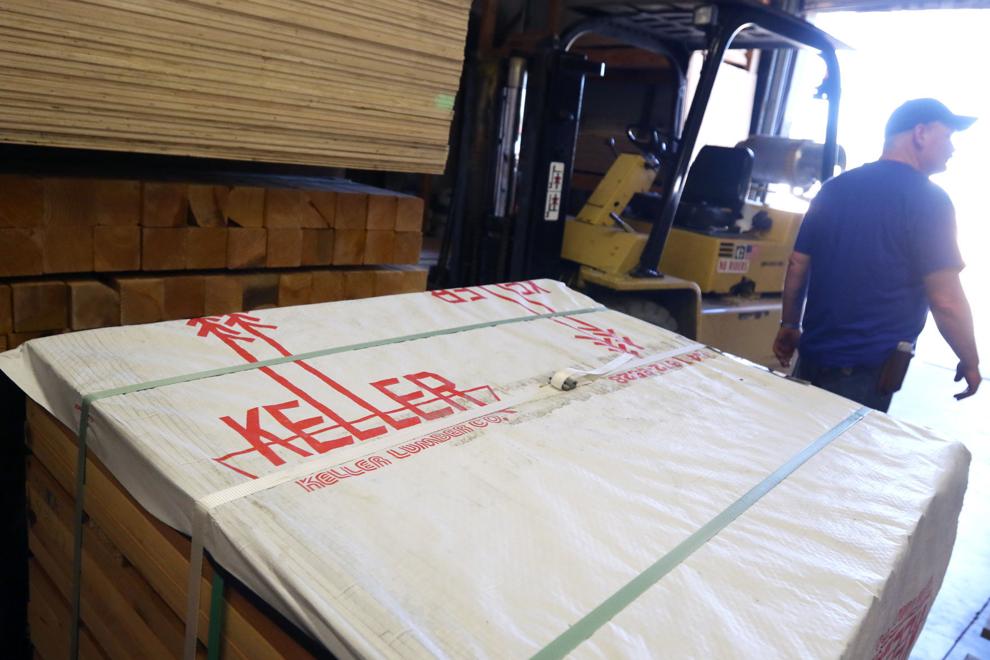 Engineered wood products open new doors in the construction market where timber hasn't traditionally been used. These products can be created with smaller, second-growth timber and can replace the need for big, solid logs.
"It's really efficient and good for the environment, and we're not needing to use the big trees," said Eric Geyer of Roseburg Forest Products.
"For the most part the forest products industry has depended on single family homes," said Timm Locke, director of forest products for Oregon Forest Resources Institute. "These mass timber products open the possibility to a number of new markets, where light framing materials are not appropriate."
Light framing materials, which burn more easily, are commonly used in single-family residential housing, but buildings with mass timber can meet stricter fire codes.
Many engineered wood products fall into the mass timber category, which refers to using multiple layers of wood glued or otherwise joined together to create strong, solid products like large beams and panels for buildings.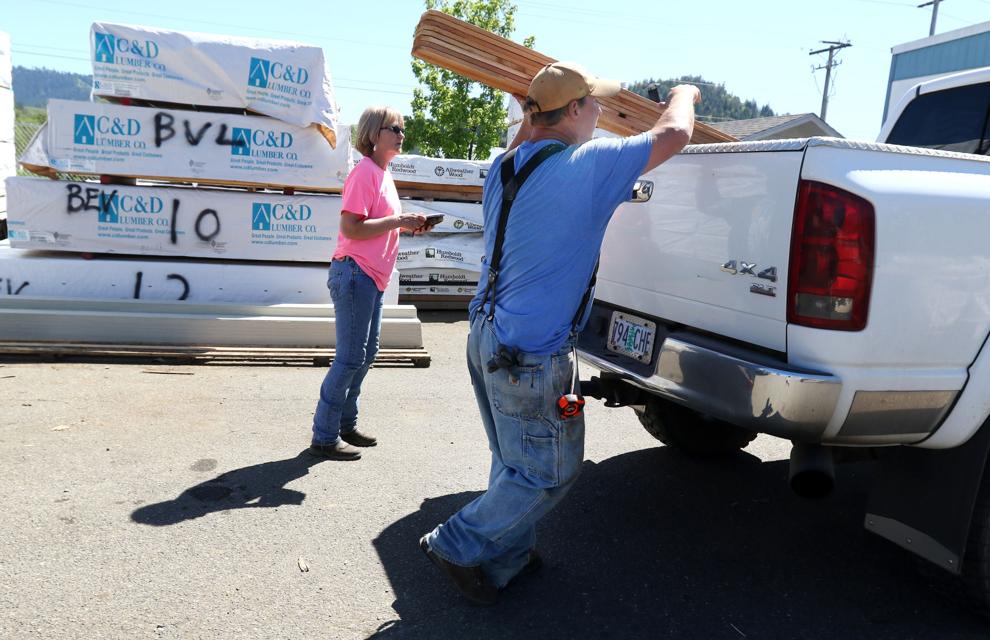 Engineered wood is a more efficient use of the wood itself and allows companies like Roseburg Forest Products or D.R. Johnson Lumber Co. to exceed design criteria that couldn't be met with traditional non-composite wood.
Mass timber can be used to replace steel and concrete in tall office buildings up to 12 to 18 stories high, as well as large buildings like multi-family apartment complexes, condos, religious structures and hotels.
Locke said schools are an area with a lot of potential for mass timber products.
"In Oregon, there's about a billion and a half dollars of school construction money that passed in September, and there's another billion and a half on the ballot this month," Locke said. "That's a tremendously good market and a sweet spot for mass timber products."
The wood products industry has implemented technological advances into each step of the proc…
According to Dodge Data and Analytics, the market segment for constructing buildings like condos, office buildings and hotels represented $222 billion worth of projects across the United States in 2015 and $238 billion in 2016. The projected non-residential construction market for this year is $254 billion. Traditionally, wood has not played a big part of those projects, but mass timber is a viable product for that market.
"The real growth and new age of construction has been in engineered wood products," said Steve Killgore, senior vice president of solid wood and marketing for Roseburg Forest Products. "While they've been around a long time, the market has adopted these products and made them mainstream."
Roseburg's focus at its Riddle plant is laminated veneer lumber, a thick plywood using multiple layers of thin sheets of peeled or sliced wood, which is designed for efficient construction in load bearing.
"It's been on a very steady growth path over the last 20 years, and today it probably represents in the industry something like 35 percent of the headers and beams, and we expect that market share to continue to grow," Killgore said.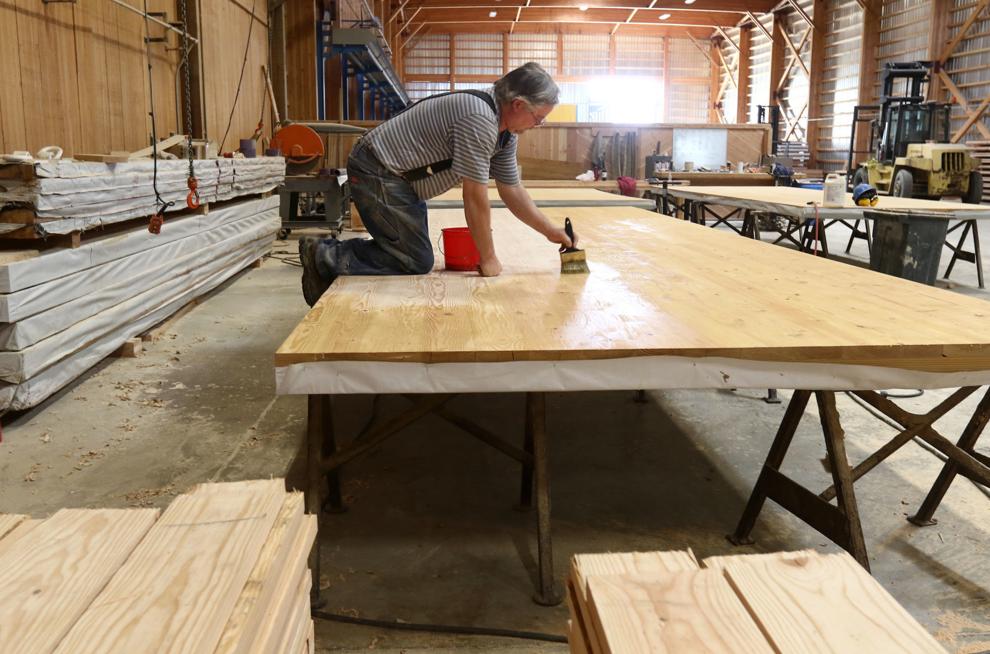 The company also produces I-joists, other engineered wood products used as substitutes for conventional lumber.
"It's an exciting time for our industry to watch this evolve and become more prominent out there in construction," Killgore said. "People are seeing the environmental benefits of wood and it holds up well in seismic conditions, so they're doing multi-story buildings now with these components."
Roseburg Forest Products distributes its products all over the U.S., with more than 40 percent of the volume traveling east of the Mississippi River.
Technological advances in harvesting timber can not only make operations safer and more effi…
Roseburg's composite plant in Dillard also produces particleboard, a type of engineered wood product made of residual materials like wood chips, shavings and sawdust.
Everything from tables to cabinets and desks are made with particleboard.
"It makes a beautiful product and most people don't realize what goes into that," said Geyer, RFP's manager of business development and external affairs. He added that Roseburg's particleboard products are shipped throughout North America.
Since D.R. Johnson started its first glued laminated timber, or glulam, plant in 1967 in Riddle, the company has expanded to create other engineered wood products, including cross laminated timber.
CLT is made of layers of glued 2-inch-thick dimensional wood crossing over each other at a 90 degree angle.
CLT has been used in Europe and Canada for a while, but D.R. Johnson pioneered its production in the U.S.
President Valerie Johnson said cross laminated timber provides the market with as good or better a product than steel or concrete for the construction of tall buildings. It also brings the possibility of carbon sequestration.
"This is a market that's going to grow rapidly," Johnson said.
CLT is manufactured and customized to order.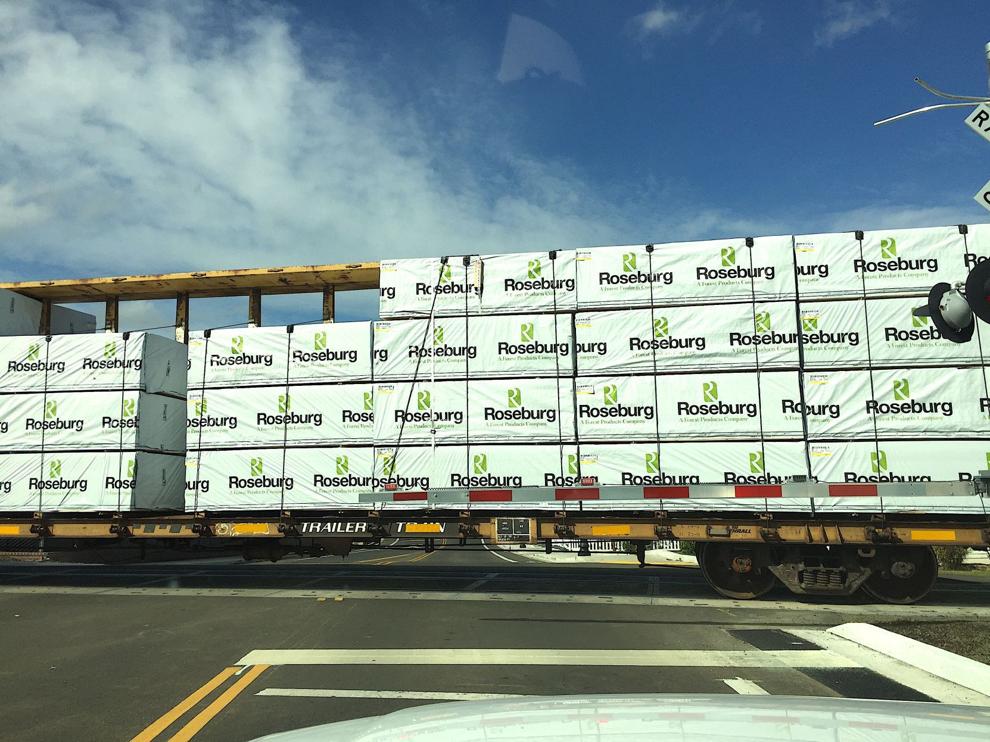 John Redfield, chief operating officer at D.R. Johnson, said the cross laminated timber gets loaded into trucks in the inverse order each piece is needed in the field. The truck brings the CLT directly from the plant to the construction site, where the construction crew can immediately place it exactly where it needs to go, cutting down on waste and storage piles at the job site.
"Because it's prefabricated for a particular building, that allows the building to be built much faster on site than traditionally buildings are," Locke said. "You don't have to wait for concrete to set, you just bring the CLT panels in and drop them into place, then four to five hours later you can move onto the next part of the project."
Though sawmills continue to turn logs into wood products, the process looks very different t…
Ultimately, Johnson said the cost of using CLT pays off with smaller crews, shorter construction times and safer build sites, as a crew can build one floor, then another.
Redfield said the CLT is tested for seismic events, so the tall buildings it's used for can withstand earthquakes.
Most of D.R. Johnson's CLT goes to projects in metropolitan areas on the West Coast, but it's starting to gain more interest from the East Coast and overseas.
"CLT is just part of the continuum of the industry growing and discovering new and better ways to use wood," Johnson said.