Wailani means "heavenly water" in the Hawaiian dialect — an apt name, Lan Ha thought, for the flavorful and cooling shave ice products she serves from her specially designed food truck. Ha got permission to sell her shave ice during weekends at Stewart Park, and business immediately took off, with sales approaching 500 dishes that first day on May 8.
Word spread and Ha was looking forward to a summer of strong sales and happy customers, but then everything suddenly stopped. City of Roseburg officials informed her that there had been a mistake in the permit she had been granted, and as of this past weekend, she could no longer sell her shave ice at Stewart Park.
Ha went from feeling thrilled at the initial success to being confused and upset at the permit being revoked, to becoming resolved to fight for what she believes is best for her business and the community.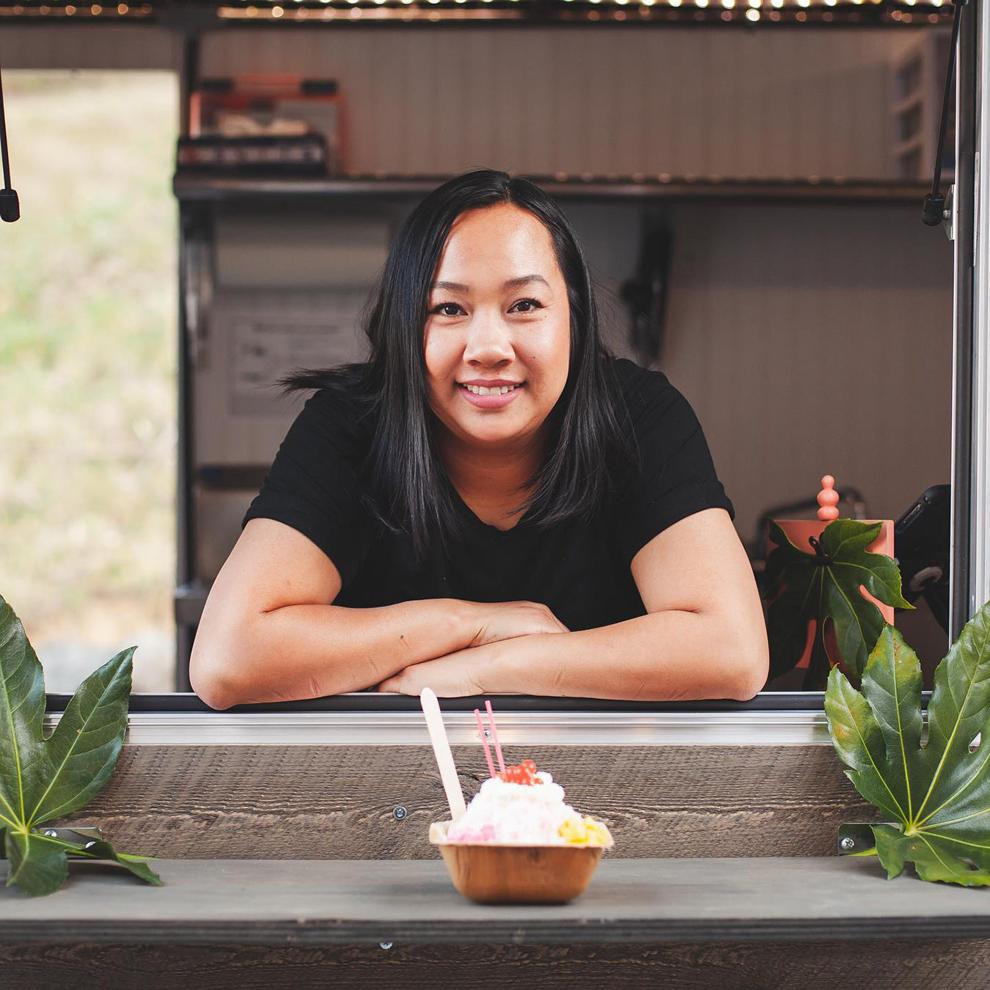 "I think that the quality, authenticity, taste and overall presentation of our shave ice creations is a fun and unique experience that has created a following for us," she said. "The entire business plan and structure was to be placed in an environment that is family-friendly and safe. The parks are the perfect fit for this. Being able to talk and see the smiles on our customers and their families when they get their shave ice dessert and enjoy a walk, relax or play in the park is the best feeling I get from doing this."
This is what transpired, as Ha tells it:
She applied for a permit with the city parks department to operate the shave ice truck at Stewart Park on weekends throughout the summer. The parks department approved the permit allowing the truck to operate all summer but required it to have several million dollars more in insurance coverage than would typically be required of a food truck. Ha purchased the extra insurance.
She also prepaid the city for the month of May and scheduled payments at the beginning of each month moving forward. She was given the electrical key to the park.
"The parks department was excited to have us and was initially very welcoming," Ha said.
The shave ice truck immediately drew large crowds — Wailani averaged about 500 servings a day throughout May, Ha said. She advertised the Stewart Park weekend location and posted items on social media to grow her customer base. Ha said she turned down several events because she wanted to focus on the growing business at Stewart Park, which she called a "perfect fit."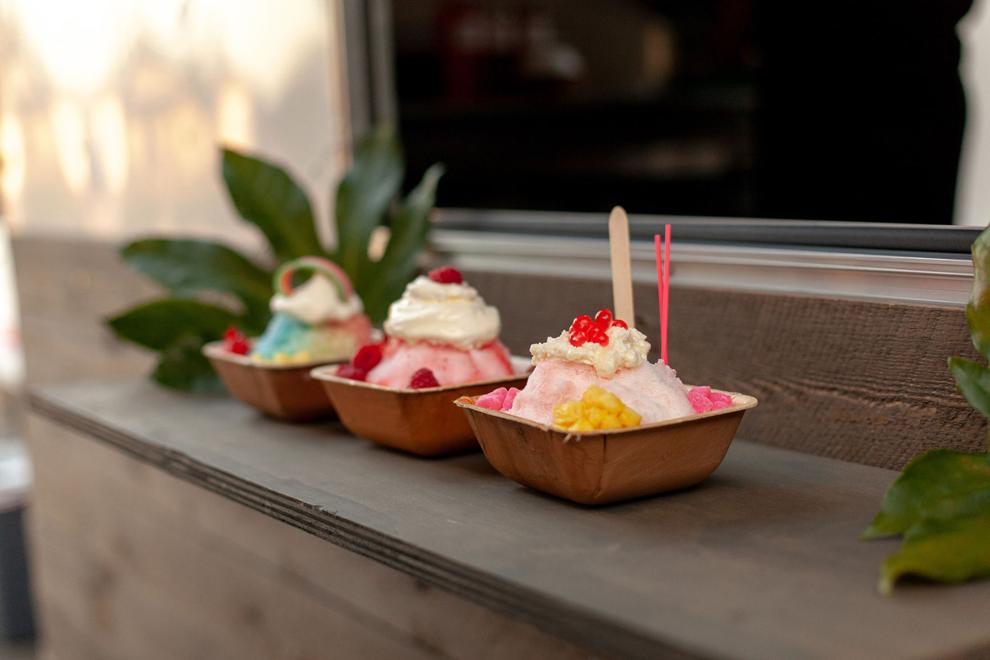 "Our intention was for people to get a shave ice and take a walk and enjoy a visit to their local park," Ha said. "We believed that we were an asset to the park and received multiple comments about our shave ice truck being a perfect addition to the park."
Ha said she and her crew made sure to clean up the location after each day of business, and said she only uses 100% palm leaf bowls and wooden spoons to minimize the waste impact of the business.
On May 26, Ha received an email from Kris Ammerman, parks and recreation manager with the City of Roseburg. Ammerman wrote that city officials realized they had made a mistake in approving the shave ice truck at the park and that allowing a vendor there outside of a special event, such as Music on the Half Shell, is in violation of city zoning laws.
"In light of this new information, we will not be able to allow you to continue using Stewart Park as a business location unless you are part of a special event. I understand that you have already reserved this Saturday & Sunday and since this is our mistake we will allow that, but this will be the last weekend," Ammerman wrote. "I apologize for this oversight. If you have any questions or concerns please feel free to contact me directly."
Ammerman is on vacation and not available to comment. City Manager Nikki Messenger said since Ha may take legal action, the city will not comment on the specifics of the permit that was issued.
Messenger did say that in the past the city has only allowed vendors to operate within parks as part of a permitted special event like Music on the Half Shell. There have been exceptions, such as concessionaires at Sunshine Park and Fir Grove, she said, but they are usually selected through a request for proposal process and are under contract with the city. Other vendors, such as those operating bounce houses or food trucks catering an event, are allowed with a park rental agreement.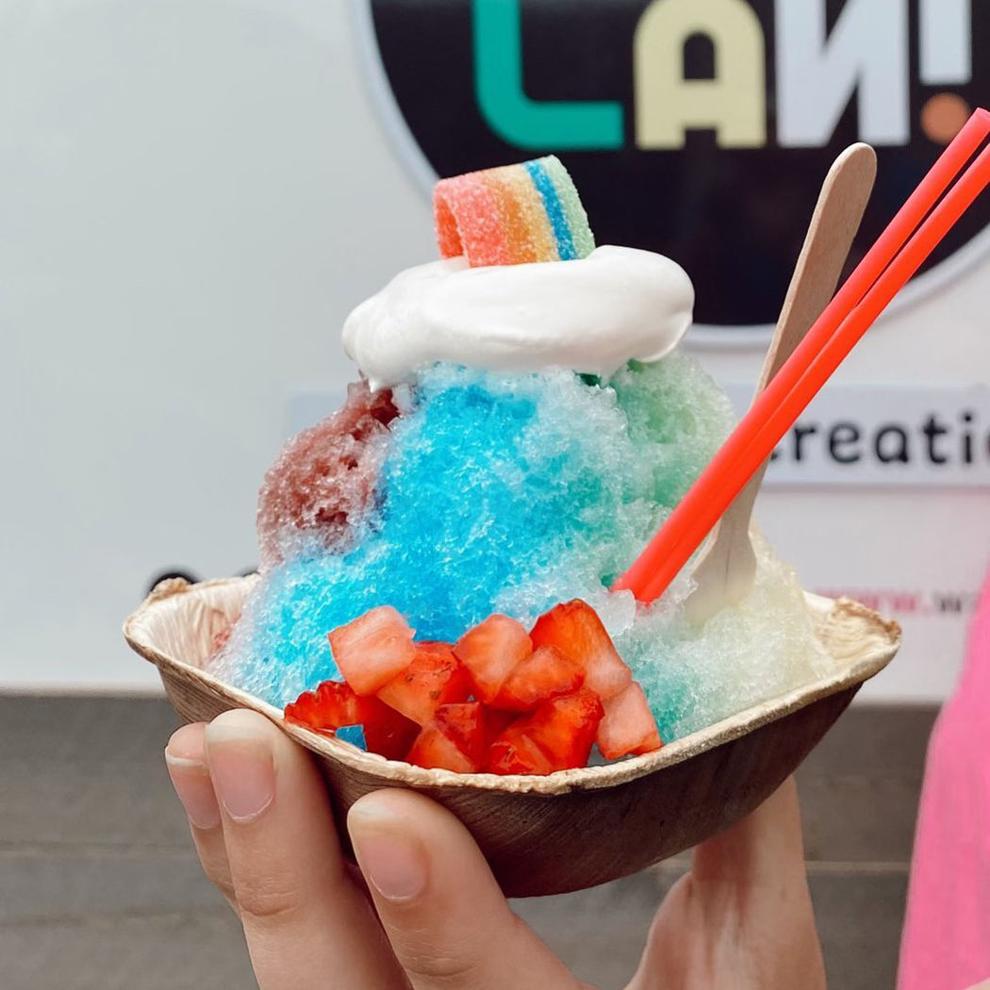 Messenger said park rules pre-date city codes dealing with food trucks, and staff will be examining potential changes to bring everything in line.
"In the meantime, the city will revert to its previous practice of allowing vendors within parks as part of permitted events only," she said.
Ha has hired Roseburg attorney Charles Lee to represent her in the matter. Lee said he has been unable to find any zoning prohibition that would preclude the city from issuing a permit to the shaved ice truck. In fact, Lee said he could not find any rules or directions anywhere on the city's website that pertain to how the city should make decisions on food trucks or concessions in parks.
"The city made an agreement with these people and now the city wants to back out of it, and they can't really do that," Lee said. "I just think this is wrong. I would prefer that they could go ahead and allow Ha to be there this summer, and in the meantime, they draft up an actual rule on this."
A few days ago, Ha started an online petition in support of her efforts to keep the Wailani shave ice truck at Stewart Park on weekends. About 2,000 have already signed the petition, and another 200 people or so have posted favorable comments on the Wailani Facebook page.
"Finally the park looked alive in a positive way while you were there! Hope they reconsider!" Paula Danson wrote.
Jonathan Michael Pardon wrote: "The city of Roseburg is still stuck in the Stone Age. Anytime fun and new opportunities come to our community they shut it down. Thank you for bringing Authentic Shaved Ice (not that snow cone crap) to our county. I give you my full support."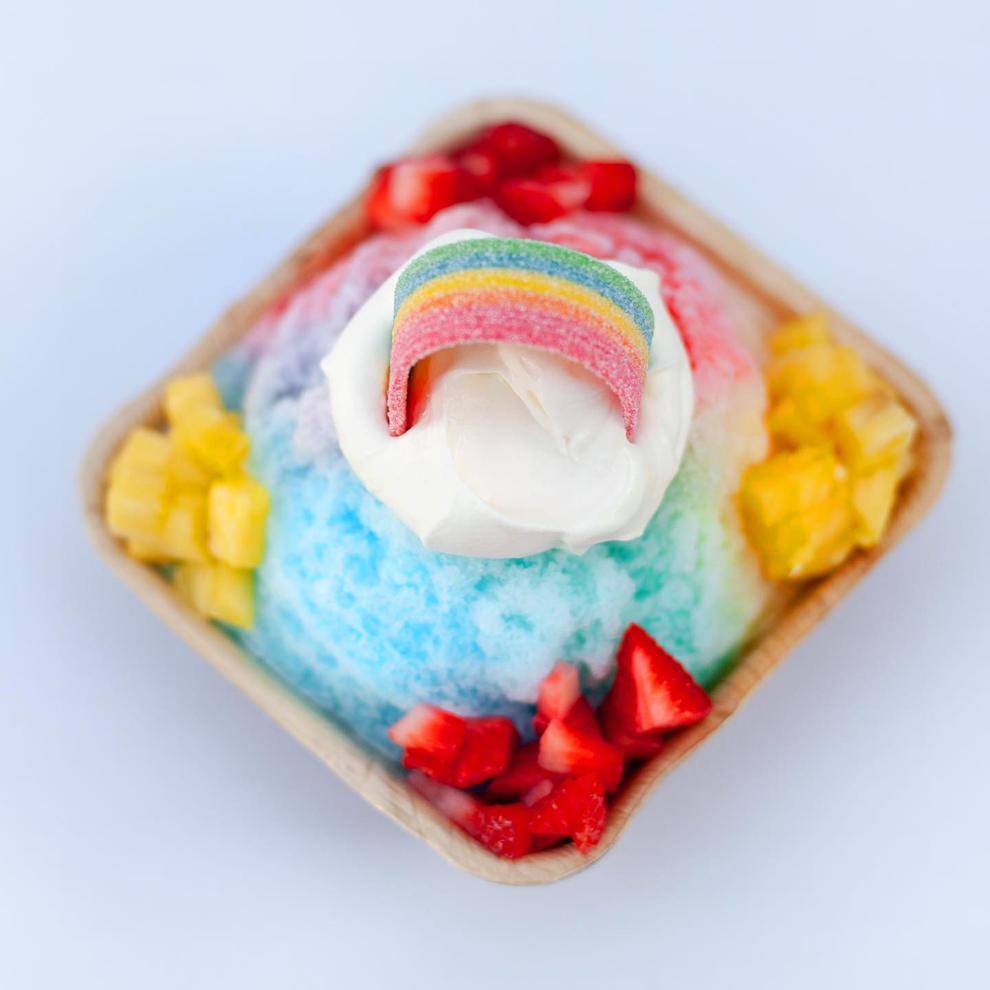 For Ha, who grew up in Roseburg, graduated from Oregon State University, and has 15 years of food service management experience, this fight is about more than just business. Ha said she makes sure to shave the ice thin so it's like snow, and she makes her own toppings, like coconut whip. She offers several special flavors like Ube (purple yam) that is served with Azuki beans (sweet red beans), sweet condensed milk, mochi dough and fresh-cut fruit.
"The respect for the culture and history behind these desserts and presentation is important to me," Ha said.
This past weekend she set up Wailani shave ice at Central Park in Sutherlin. And while that city has been "very welcoming" in allowing her to operate at the park from Friday through Sunday, she still wants to be able to sell her product in Stewart Park. Ha plans to appeal to the Roseburg City Council at its next meeting, scheduled to be held Monday at 7 p.m. via Zoom.
"We do not want to fight with the city, all we are asking is for the city to abide by their original agreement to allow us to operate at Stewart Park for the remainder of the summer," Ha said. "We feel that our business should not be punished because of the city's own admitted mistake and that the city should uphold their original agreement with us."
To read the full email from Kris Ammerman visit nrtoday.com.