When Terry Quester and Charles Disney receive a phone call for a delivery, first they work out their retiree schedules, then hop in Quester's astro mini-van and take the roadrunner trailer with the running boards to move their next piano.
The piano moving coming came as an outgrowth of Quester's piano store he owned in the 2000s. After he closed the store, he kept the tools and the trailer to keep moving and tuning pianos.
"Somebody has to get that piano moved from one location to another," Quester said. "Pianos are very personal pieces of furniture. They are there for generations. People don't see that old, worn out piano sitting against the wall with the veneer peeling off, they see the piano that was there when they were a little kid on Christmas Day, they see their piano from it's glory days, not as it is now."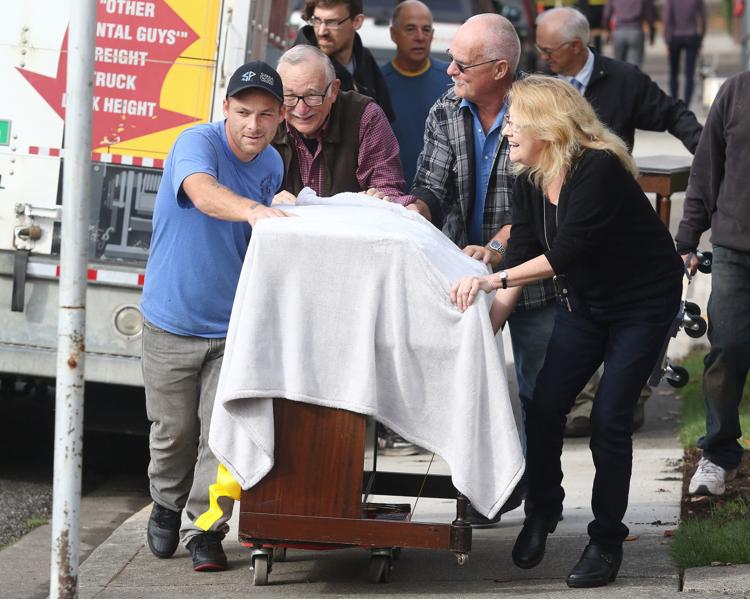 In the local phonebook, Quester Piano is the only company listed under piano movers and one of only two companies under piano tuners. On Wednesday, Quester said he hurt his right arm while moving a piano and he doesn't know if he will every move a piano again. He said he talked casually with moving companies and individuals who might want to take over the business, but he doesn't have a concrete plan yet.
"I offer this service, and have for 15 years," Quester said. "I don't know what people did before and I don't know what they're going to do if I finally decide to close it down."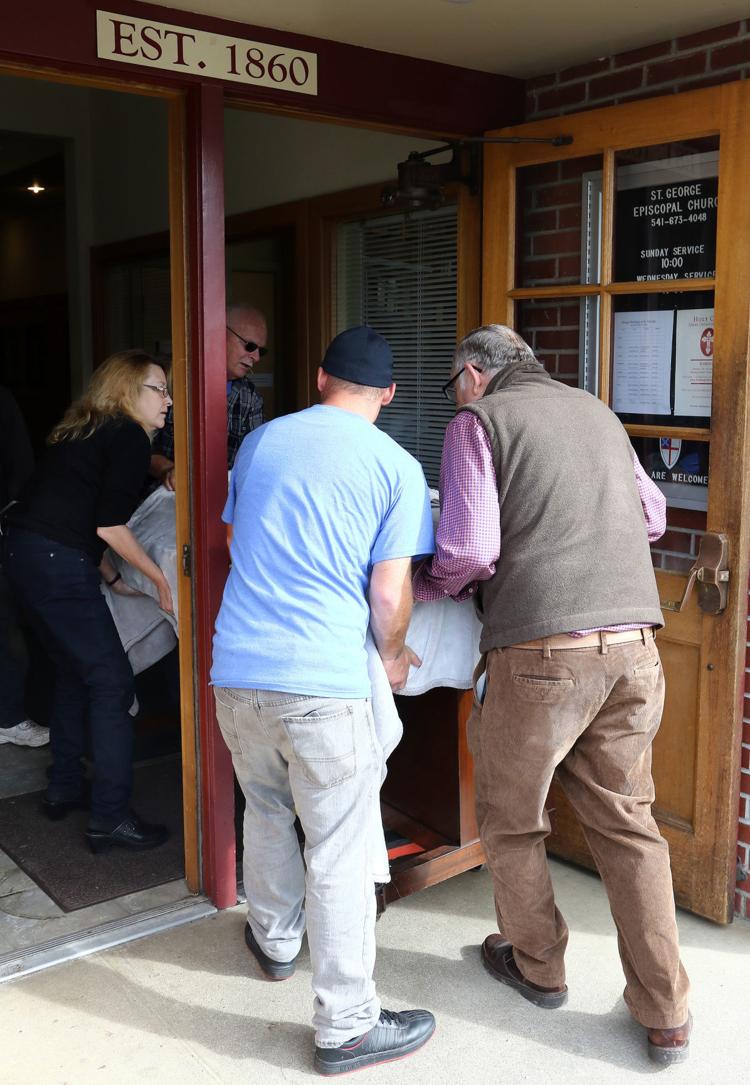 After more than 15 years moving pianos as far as Portland and Sacramento, Quester and Disney are both in their sixties and are considering what what to do with the business once they are both done.
"We're trying to decide whether or not we want to shut this down or pass it on to somebody else, because there's a definite need out there," Quester said.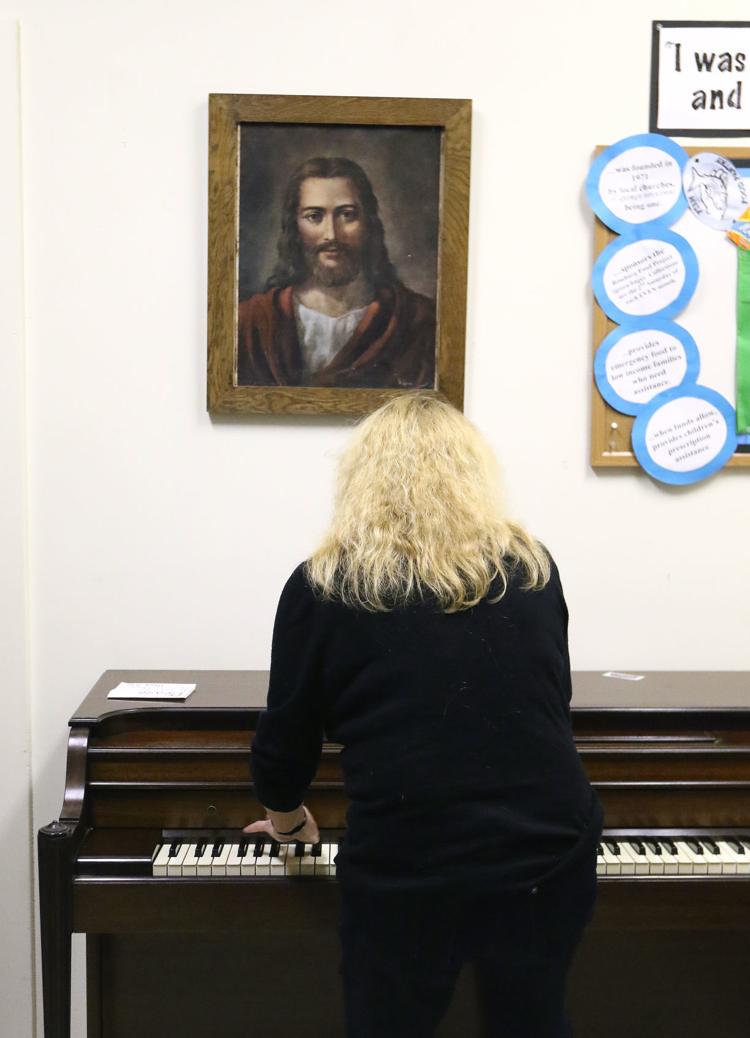 According to the U.S. Small Business Administration, there are 30.2 million businesses with less than 500 employees in the United States and in the third quarter of 2016, 215,000 businesses "exited" or closed down for at least a full year. Kem Todd said as the program manager at the Umpqua Small Business Development Center, she sees too many people shutting down instead of selling their businesses.
"They don't exit their company, they just close it," Todd said. "That's a brand. You have contracts. Kids aren't taking over their parent's businesses anymore, so you want to sell it to the next person."
Whether the business is a mom and pop shop like Umpqua Sweets and Treats that's been around for a few years or an established firm that's been around for 100 years like Umpqua Insurance, Todd said she wants to see more people have an exit strategy when their children don't want to take over the business.
"You want to be realistic when you're selling your business," Todd said. "People are very emotionally attached. They have years and years in it. You're selling a business, but you're also selling something that still has bills to pay."
Todd said businesses with storefronts and home-based businesses can also sell their brand and their contacts.
Mandi and Cody Dolan were looking for a business they could step into after moving from California. They were set to buy a motorcycle shop in Eugene, but when that fell through, they found Umpqua Sweets and Treats on Craigslist.
"There was nothing wrong with the business, the owners were just ready to retire," Mandi Dolan said. "We were looking for something we could do together. He said 'you want to make fudge?' and I said 'why not?' The last year and a half was learning how to run it and keep it running. Moving down here was an opportunity to make it our own."
The Dolans said they were able to come alongside the former owners and learn a new skill while keeping a known brand name around for the community. Cody Dolan said he added up the cost when they were planning on buying the motorcycle shop, and it was much more economical to buy an existing business for them.
"It's a ton and you're not really sure it if will work," Cody Dolan said. "Establishing a brand from the beginning sounds scary. Everybody was really supportive and excited that the candy shop wasn't going to close. If you keep the core values and quality, people don't care who's behind it as long as you keep it consistent."
One of the business advisors at the center, Brandon Cordell said it's difficult to transition when previous and new owners aren't prepared.
"One of the biggest difficulties is how well the previous owner planned," Cordell said. "When you shut it down, basically the only value left is the equipment you are selling which is a lot easier. When you sell the business, you're not only selling the equipment, you're selling the goodwill of the company, the reputation that they've built. That maintains the employment, it keeps jobs, it keeps the business open serving the community."
Quester is at the beginning of planning his exit, but he wants to make sure somebody continues to take care of pianos the way he does when he hands the business off.
"It's not just getting the piano to the front door," Quester said. "We're kind of like one of those services you don't hear anything about ever, but when you need it, it's nice to know there's someone who can perform it. When you need a piano moved, they can call me and get that piano relocated and know that it's going to get delivered in the same condition we picked it up."