Joe Naim is inviting customers to ask "what the falafel?" with his new restaurant named WTFalafel, where he will answer that question.
"Come on, taste it, try it, you'll find out what is the falafel. This is my thing, my food," Naim said. "There is something else, not just hamburgers, not just pizza, come on, check it out. There is a lot of variety in food and people don't know it yet. Our food is tasty. There's taste and texture."
Naim wants to add pizza eventually. He is originally from Lebanon and is running the restaurant with the help of another Lebanese friend and his family.
"I'm cooking until I can find someone who is reliable," Naim said. "I am the only one cooking. I'm stuck seven days a week from open to close."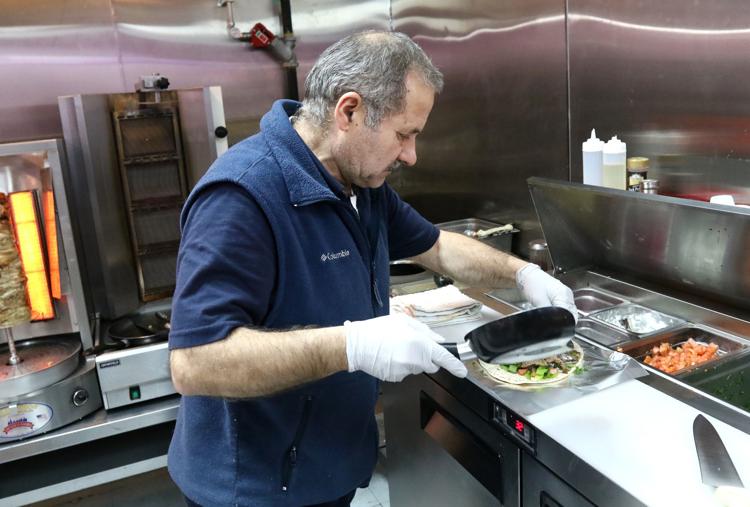 He's been running restaurants that span the gamut from Italian to pizza and wings but this is his first with food from his heritage. He's confident in his business.
"Whoever tastes it, they are coming back," Naim said. "I have a lot of repeat customers. I use top quality food and people like it. I'm not going to change it."
Naim said getting the ingredients he needs creates a challenge in Roseburg and sometimes he takes trips up to Portland or orders the extra supplies that Roseburg just doesn't provide.
Naim has been in the restaurant business for over 30 years and used to own Colony Market in the Hucrest neighborhood in Roseburg in 2005. He spent the last eight years in California opening restaurants before moving back a few months ago.
WTFalafel is the third business to open in suite number five at the One Champion Plaza in 2018 following Felipe's Chicken in the summer and House of Falafel in the fall.
"I took over for him and I'm still doing remodeling, but I made the recipes with my touch and people like it," Naim said. "I know it's going to take me time to build (the business), but so far, I'm doing very well. I'm on the right track. I know how to do this business."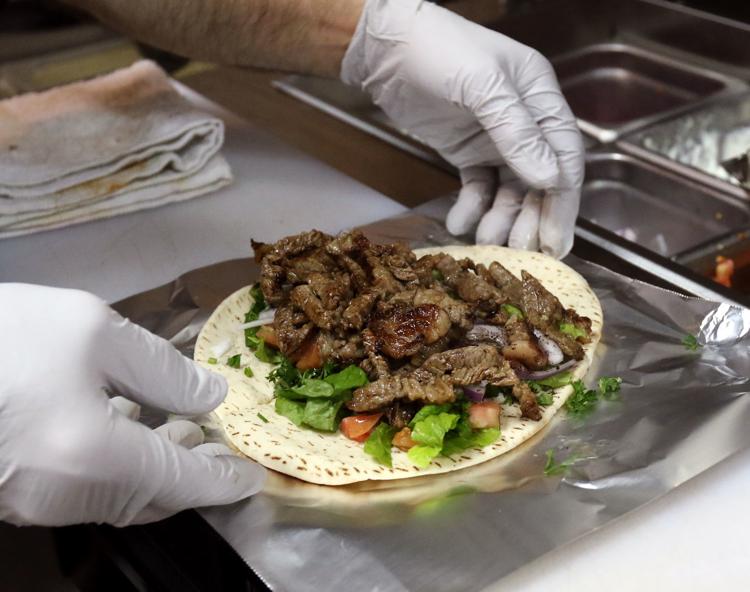 Sam Mahmoud who owned the House of Falafel said Naim reached out to him about wanting to open a restaurant.
"I really wanted to keep it open," Mahmoud said. "I had issues I had to take care of in California."
The interior paint is the same purple color from before Felipe's opened over the summer but walls have been added and removed and the decor has changed incrementally around each cuisine and atmosphere. Naim has a shortlist of projects to get the restaurant where he wants it to be including the paint.
"I'm a success," Naim said. "I'm not afraid because I'm very sure that whoever tastes my food, they will come back. And, I'm a success because I'm satisfied to let people know what's outside."