Rae Copitka opened her herb and tea shop on Tuesday to help people in Douglas County heal themselves and their animals the old-fashioned way.
The dream is 12 years in the making for Copitka, but she has been practice holistic healing for over 30 years. She said there isn't an option for people looking for herbal medicines in Douglas County, but she knows there is a need.
"It's all about helping people and empowering people," Copitka said. "Creators put everything on the planet that we need to heal ourselves and there is an epidemic of antibiotic resistance going on. It's not just in people, it's in pets also."
Copitka was raised on family knowledge of herbal healing, but she said it started with a mindful diet.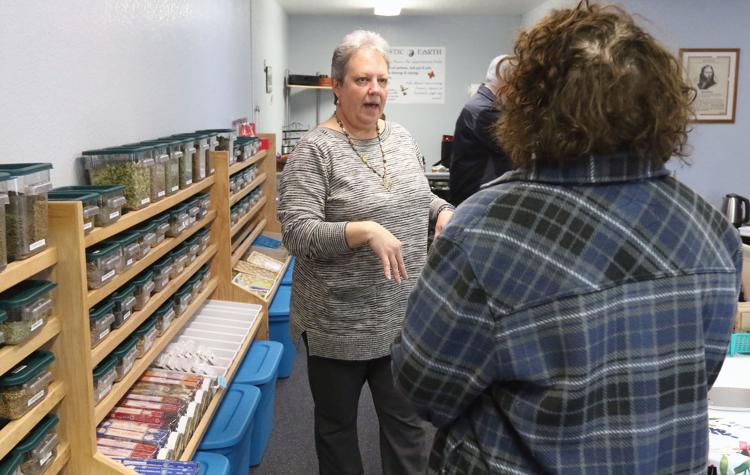 "It was part of my upbringing," Copitka said. "Old school remedies from the grandparents and, in my family, it always started with food being the first medicine and then learning more from my grandmothers. I rarely took a pharmaceutical as a child and when I did, I didn't like the way it made me feel."
Her life was changed when she went to a Save Your Life class where she realized all religions say that the earth has everything anyone would need to take care of themselves.
"That changed my life," Copitka said. "If you are educated enough, if you know enough, if you are willing to listen to your elders to learn from them, you can find out the basics, the nuances, where to find them. It was so refreshing and eye-opening for me."
She has a Holistic Health Practitioner license, even though it's not required for herbal medicines. She pointed out that medical doctors have only recently been required to have licenses.
"People really need to understand what's going on with themselves," Copitka said. "Then, they can intelligently treat themselves and work with their doctor in a more efficient and effective way. There's a place for conventional and what we call unconventional healing — the original."
Her shop has teas, herbs, spices, herbal tinctures and her education that she is looking forward to sharing with the community.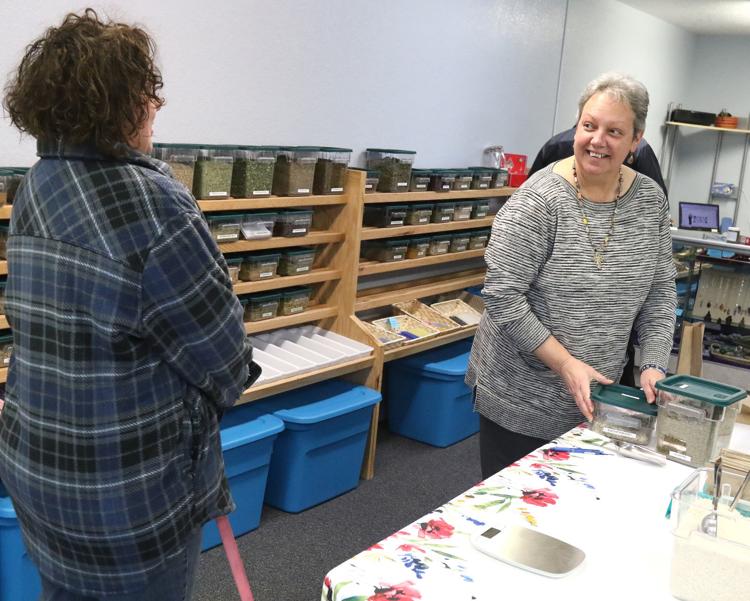 "When I see the commercials for the new drugs and they list the side effects, I have to stop and wonder: 'Is it worth taking?'" Copitka asked. "Herbal medicinals have worked for thousands of years and they are working now as we are building a resistance to synthetics."
The store is at 536 NE Winchester St. Suite B in Roseburg.
"All of it is needed at some point in our lives, but we have to learn to start working together on things," Copitka said. "We need to come up with cures instead of treating the symptoms and exacerbating the problem. Balancing the mind, body and spirit is critical for whole health. You cannot address one and expect a cure."