Remember the 2011 movie "Money Ball"? It starred Brad Pitt as a general manager of the Oakland Athletics baseball team and centered on how he fundamentally changed the game by introducing statistics and analytics. Today, every team in Major League Baseball has its own analytics department and the use of statistics and data is a fundamental tool used throughout the season.
Apparently the same phenomenon is happening in tourism promotion. This week the folks from Anvil Northwest gave a presentation on their work developing a marketing strategy to promote Roseburg and the region to travelers, and data analyses was the driving force behind just about all of it.
A little background: As you may remember, Anvil took over the job of tourism promotion last summer following a somewhat messy handoff.
For the previous 20 years, that job had been handled by the Roseburg Area Chamber of Commerce. However, growing tensions between city and chamber officials — based in large part on what city officials considered a lack of vibrancy and sophistication in the chamber's promotion efforts, including its oversight of the visitor center — prompted the city to cancel the contract.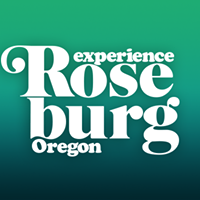 The new contract was put out to bid and Anvil was selected among four groups — including the chamber. Anvil was awarded a three-year contract worth nearly $1.5 million.
To say Anvil hit the ground running is an understatement. In October, Anvil gave a presentation to the Roseburg Economic Development Commission, a volunteer advisory board that helps with tourism promotion for the city.
Anvil General Manager/Creative Director Cam Campman unveiled a new logo — Experience Roseburg Oregon — for promotion on the website and elsewhere. The logo featured the word "Roseburg" broken into two lines to form a block. Campman also pulled the curtain back just a bit on the early stages of the promotion, showing a digital-heavy marketing strategy featuring eye-catching photos, videos, event calendars, interactive maps and other promotional tools.
"We're going to be starting literally from zero with the whole site," Campman said back then. "It's going to bring us from the stone age to modernity."
Campman and Anvil were back before the Economic Development Commission this week to give an update, and they continued to impress, especially the way they are using data gleaned from social media to drive the ad campaign.
The presentation showcased the format for the Experience Roseburg web site and explained how Anvil is using search data from Google and other sites to drive content. For example, Anvil uses the data on keywords people are using to search various sites for Roseburg-related tourism information to determine what attractions to feature on the Experience Roseburg site. The top attraction people search for when doing research on regional attractions? Not surprisingly, Crater Lake by far.
Other popular search words were "Wildlife Safari," "Diamond Lake" and "waterfalls." Surprisingly, searches using the keywords "wineries" and "vineyards" barely came up in searches.
"We were shocked how little 'wine' came up in searches," Campman said. "I don't know why that is."
One likely explanation — people from outside the state probably associate the Willamette Valley with wine, not necessarily the Umpqua Valley.
Campman and members of his team also went over the planned advertising campaign, which is varied and extensive. A number of print and online ads will run in publications like the Travel Oregon and Travel Southern Oregon visitor guides, UV Magazine (the new local visitors guide), OregonFestivals.org, and digital billboard at the Eugene Airport and on Interstate 5 near Salem.
On March 8, Travel Southern Oregon is kicking off its annual symposium, this one at Seven Feathers Casino & Resort in Canyonville. Hundreds of professionals associated with the travel industry — writers, photographers, publishers, agents, etc. — are expected to attend. The theme this year is "Inspire. Explore. Celebrate!"
And celebrate they will that Sunday evening — in Roseburg — as symposium attendees are shuttled to the Umpqua Valley Arts Association facility on West Harvard Avenue for food and drinks, followed by tours of downtown Roseburg.
Great exposure for Roseburg and area attractions to an especially influential crowd.
The launch of the Experience Roseburg website is also scheduled for March, although an exact date has not been announced.
The entire campaign is scheduled to officially launch on April 16 at Sunnyside, a live music venue spot on Jackson Street in downtown Roseburg that is so new it hasn't actually opened yet. More on that in another column.
The launch party should be quite the happening. And as a side note, Campman said Wednesday that Anvil will be picking up the tab for the event, not the city.