DRAIN — After a day without power, and many more to come, David Harrington sat in front of the wood stove at his house in Drain on Sunday night when he heard a series of unfamiliar sounds.
"We saw a big flash, heard a big bang, and there were three of them," Harrington said.
The sounds of power transformers blowing out and branches cracking under the weight of heavy snow were ubiquitous for Drain residents early this week.
Many people, including Harrington, still don't have power more than four days after one of the most extreme snowstorms since the 1960s caused a system-wide outage in Douglas County. The City of Drain asked residents to conserve water usage late Friday until further notice as power outages and water pump system issues continue.
"We're still struggling," he said.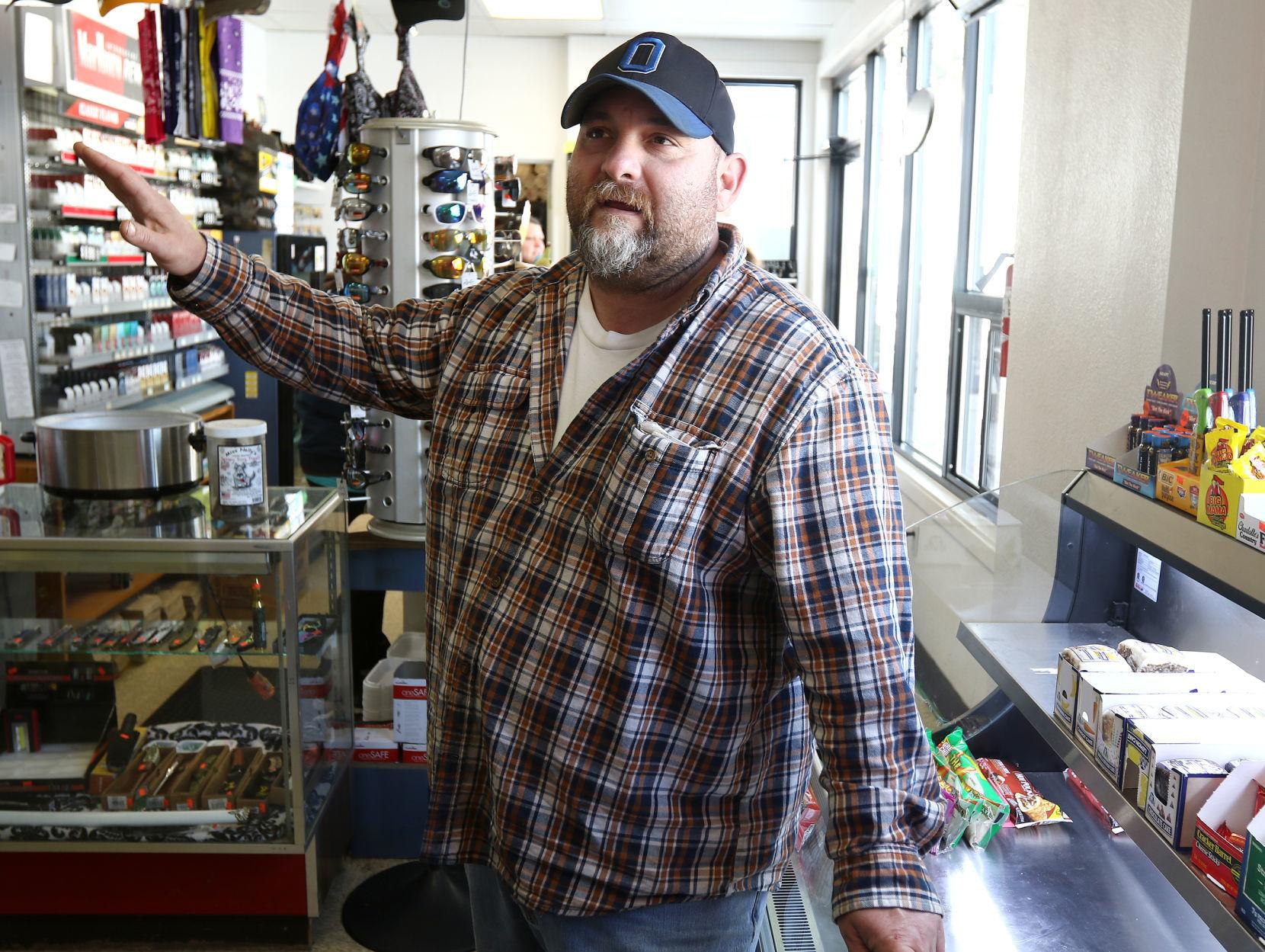 Harrington, who builds bridges for the Roseburg-based contractor Legacy Construction, said as much as 2 feet of snow fell on his house. If the snow wasn't enough to trap Harrington for days, the storm brought down several power lines across his driveway.
"I own a taxidermy business," Harrington said. "So I have five freezers full of animals that I was stressing out on."
After describing the potentially disastrous situation to some of his coworkers, they drove a generator up to his house to keep the animals frozen solid. Harrington and one of his neighbors were also glad to be able to turn the light and heat on.
On Thursday afternoon, despite his expectation that he will be without power for at least a few more days, Harrington and his 3-year-old pitbull, Bella, happily visited with neighbors at the Drain Chevron while he picked up water and more diesel fuel for the generator.
Douglas Electric Cooperative restored power to downtown Drain early Thursday morning.
With the sun peeking out from behind the clouds, people navigated snow and slush-covered sidewalks to pick up food, gas, mail and other essentials from local stores. Kids picked out toys that don't require electricity from the local Dollar General.
Harrington said he has been using his tractor to help clear his neighbors' driveways this week.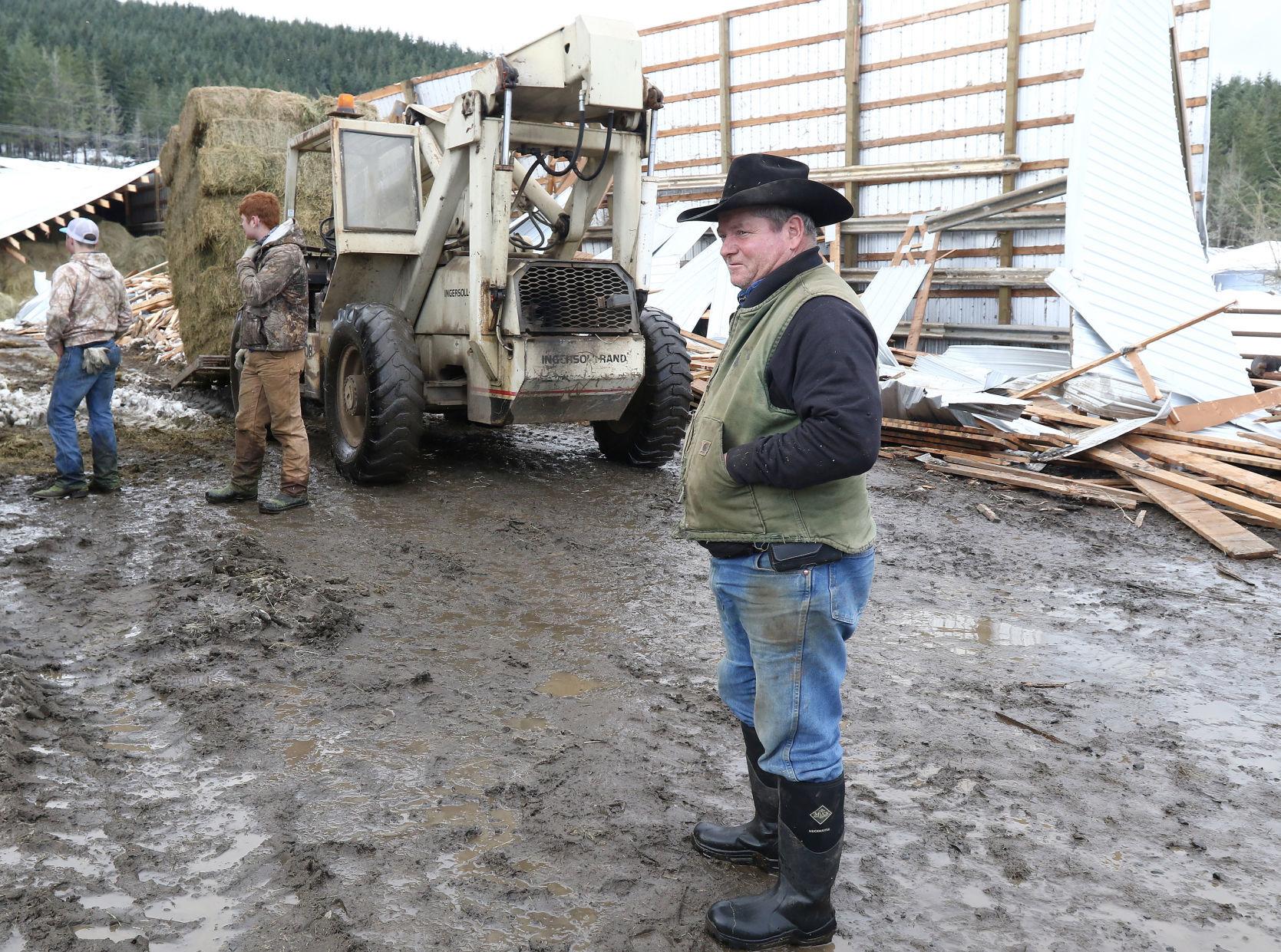 Drain Mayor Justin Cobb said he is proud to live in a community where people act quickly to help their neighbors.
"We have an amazing community," Cobb said. "We've had people coming out with every tractor they own, trying to plow streets and driveways to get people moving."
Many of the roads and highways in and out of town were blocked by fallen trees for days.
Cobb — a first responder at North Douglas County Fire — said the department opened the Drain Civic Center as a shelter on Monday. He said having heat and light from generators at the center meant a lot to people.
A larger morale boost came when the Yoncalla Public Works Department connected the Yoncalla Elementary School to a propane heating system, which allowed people using the building as a shelter to cook in the community kitchen. By then, people at the Drain Civic Center had moved to the elementary school.
The Yoncalla Food Center donated a dozen pizzas to feed people at the elementary school, Cobb said.
"We had people bringing in bottles of water, I mean, crates of water," he said. "We had a guy out here that was sanding people's driveways. Our local tow company took one of their employees and put him on a tractor and he's been on a tractor plowing every essential street and driveway he can for three days."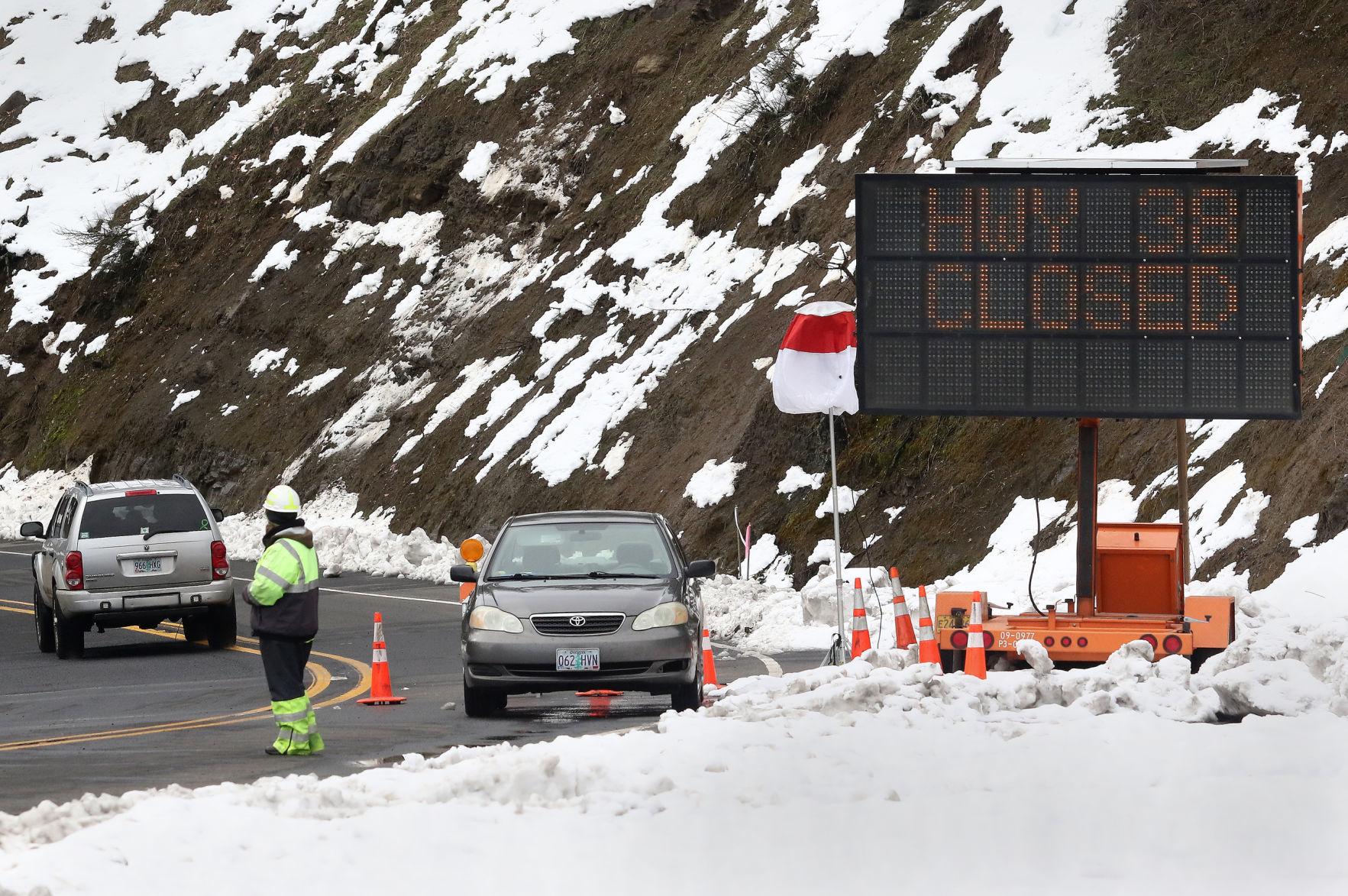 Cobb said the storm caught people in the area by surprise.
"It's been a lot of, 'How did this happen?'" he said. "It was really unexpected. No one up here was expecting to get 20 inches of snow dropped on us."
While Cobb is glad the community responded quickly to help each other, the effects of the storm persist. Thousands of people in North County still don't have power.
Nancy Galdabini, a Drain resident of 25 years, said her wood stove has been precious this week. She has been bringing in snow, melting it on the wood stove and using the water to flush her toilets. She has also been cooking all her food on the wood stove.
"This morning I opened up a can of hash for my husband, and he heated up some bread on top of the hash on the stove and made an egg," Galdabini said.
Some Drain residents have new fears.
Rebecca Tuttle, who moved to Drain from eastern Oregon a couple of years ago after a snowstorm devastated the area, said Elk Creek is getting too high for comfort as the snow starts to melt.
"It has flooded in the past and it's right outside my house," Tuttle said.