Gearing up for the future: A look into career technical education, funding and impacts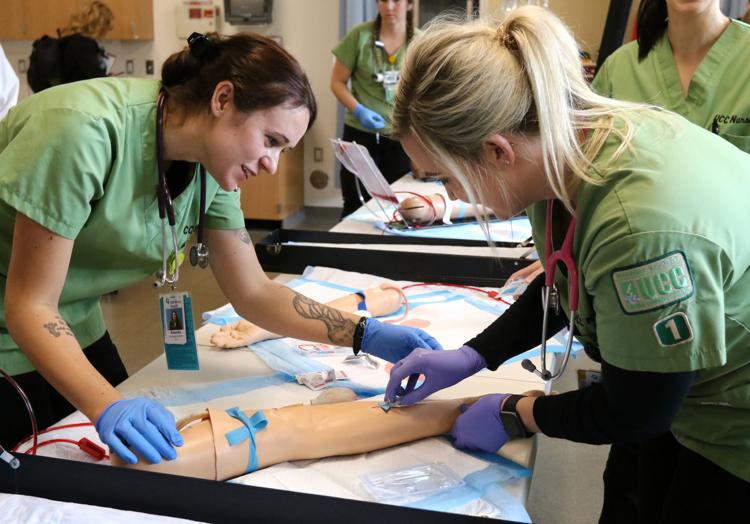 A lot of years have been spent getting students to go to universities and to pursue four-year degrees, unintentionally creating a shortage of skilled laborers across the country.
"There's millions of jobs available in the country right now that are only open because the skills aren't there," said Jason Aase, Umpqua Community College's dean of career and technical education. "People don't have the skills, so (Career Technical Education) is a critical part of building that skill set."
Gwen Soderberg-Chase, who teaches Early Childhood Education at UCC and is the executive director for Douglas County Partners for Students Success, is working hard to change people's perspective of skilled labor jobs.
"You can get a satisfying, high-wage job without a four-year degree," she said. "We try to help students and families see the increased value they get from a career that can be satisfying."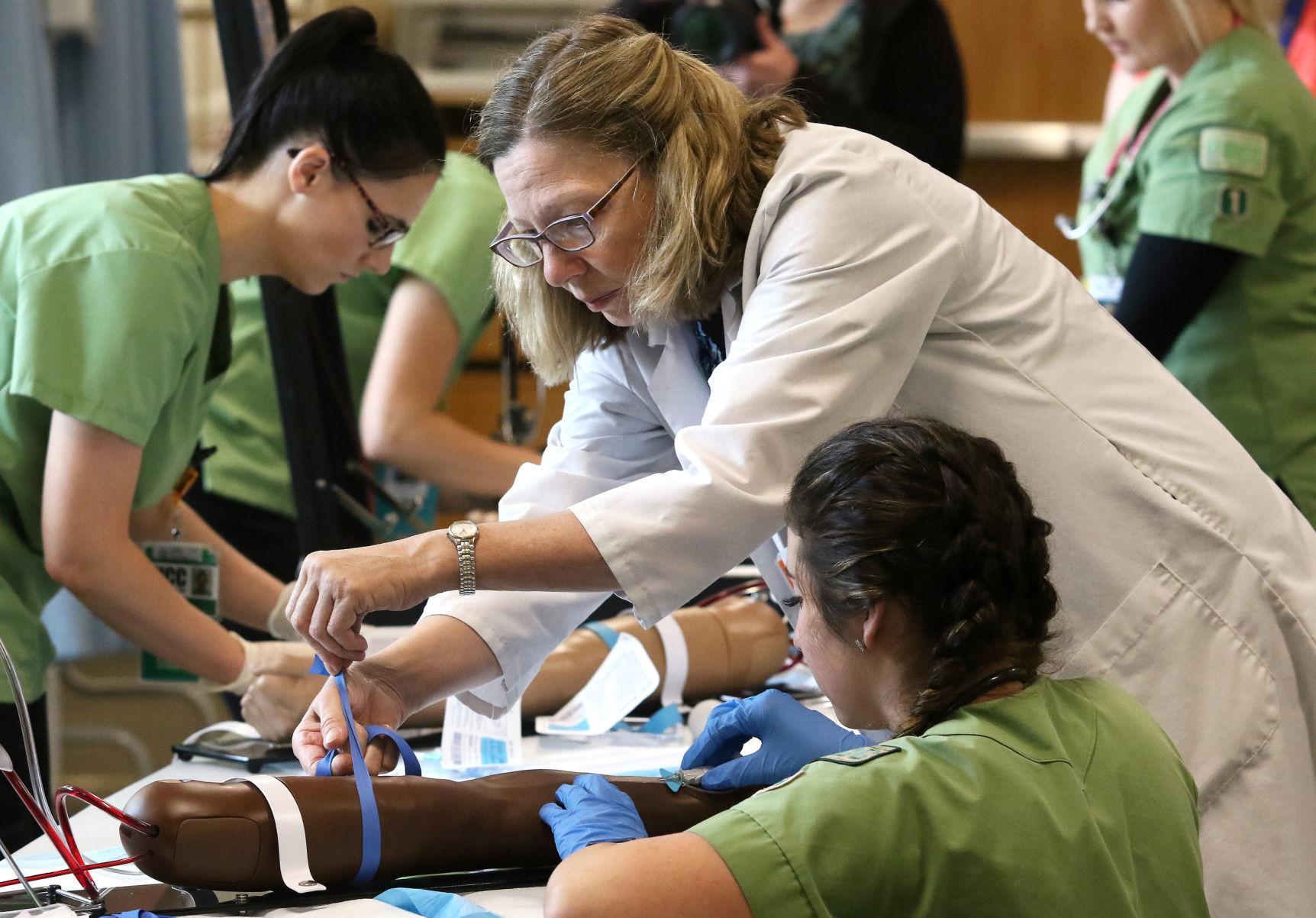 In 2016, voters approved Measure 98, which provides funding for drop-out prevention and career and college readiness programs at Oregon high schools. This year the Oregon Legislature will decide whether school districts with a remote high school are able to use some of the money to improve existing career and technical education programs.
Legislators will also vote on a bill this year that would direct the Oregon Department of Education to coordinate with the Oregon FFA Association to increase student achievement and improve college preparation and career placement for students enrolled in agricultural classes, including funding contracts for school district personnel to manage these programs during summer months.
Roseburg High School Principal Jill Weber went to the state capitol in February to seek an expansion in funding, while also informing legislators of the success of CTE programs at the high school.
Graduation data released by the Oregon Department of Education for the 2017-18 school year showed that high school students concentrated in CTE courses had a 92.8% graduation rate, where those participating in CTE had an 88% graduation rate. The overall graduation rate for Oregon was more than 78%.
Thanks to the passing of Measure 98, Roseburg High School has added two programs in the past two years. High schools in Riddle, South Umpqua, Glendale, Days Creek and Winston-Dillard are pooling funds to build a CTE center, while other school districts are increasing courses taught at their schools and buying equipment to keep up with advancements in technology.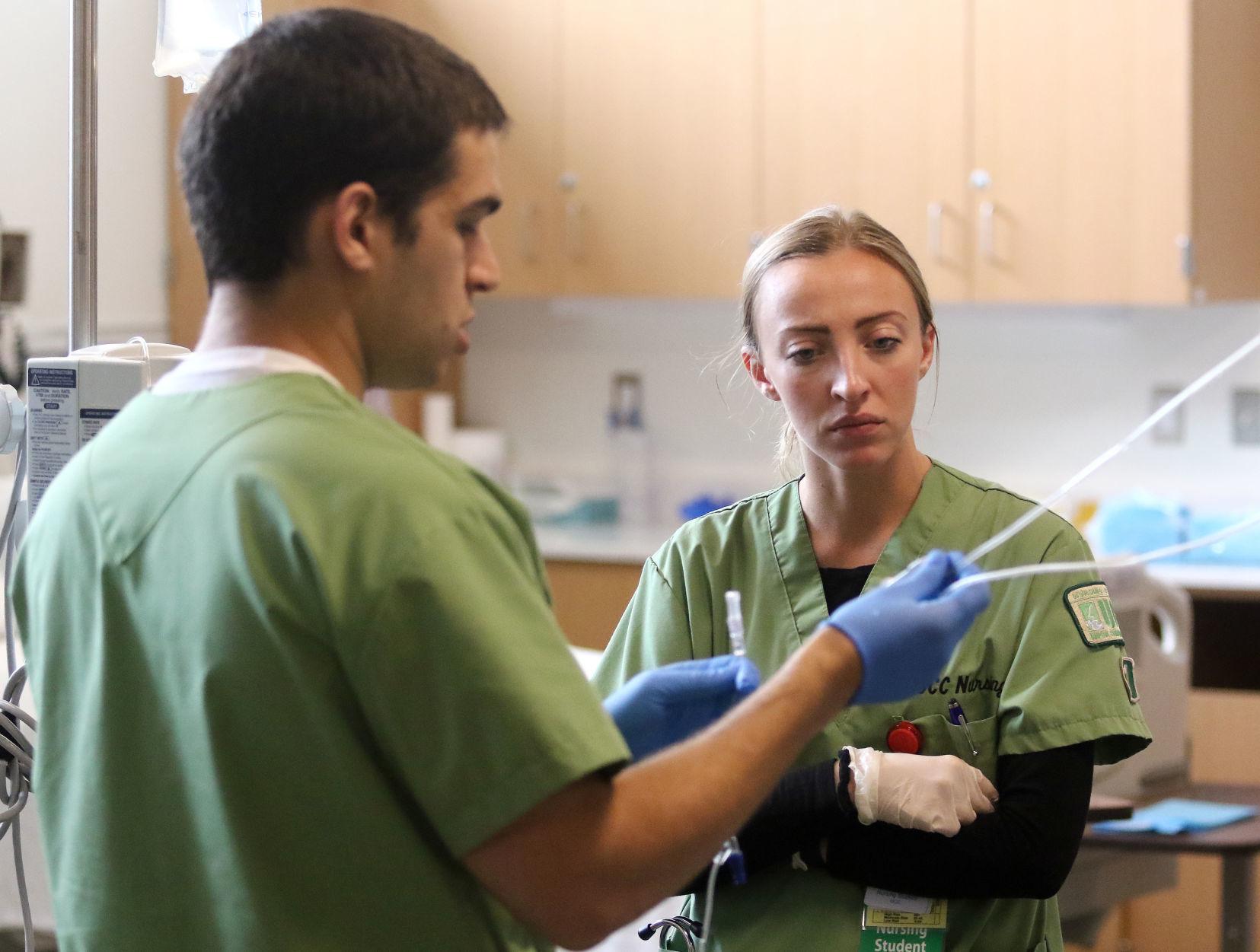 "CTE programs allow students who have interest in and prefer to learn kinetically, to have a more enriching education," Roseburg High School Career Center Coordinator Jim Early said. "Additionally, learning the practical skills and techniques that students learn in these programs can give them a clearer and more positive outlook on life after high school."
Aase reiterated that point.
"CTE education is not a second choice, it's not a second seed, it's a first choice and it is collegiate level, it's not a fail-safe, it's not anything hack university," he said. "CTE is a first-level choice. These are collegiate level courses I'm teaching and they are very good family-wage jobs."
Funding for career and college readiness programs started in the 2017-19 biennium and has helped not only Douglas County high schools but also the community college and business owners.
According to legislation, $170 million was made available for the biennium, which equates to approximately $800 per student.
Although this money has in part helped students get ready for college, higher education institutions are not receiving state funding for technology programs.
"We now have to find funding to update UCC labs and equipment to ensure that UCC keeps current with, and ahead of, the new technologies now available to many high school students," said Clay Baumgartner, department chair of applied science and technology at UCC.
The college relies on donations and grants to keep up with technology.
It received $8 million in state funding for a capital project, which was included in the governor's budget for the 2015-17 biennium, for construction of a 60,000-square-foot Industrial Arts Technology Building. The college has to secure a funding match by January 2021 to proceed.
Another portion left out of the Measure 98 funding is anything prior to high school.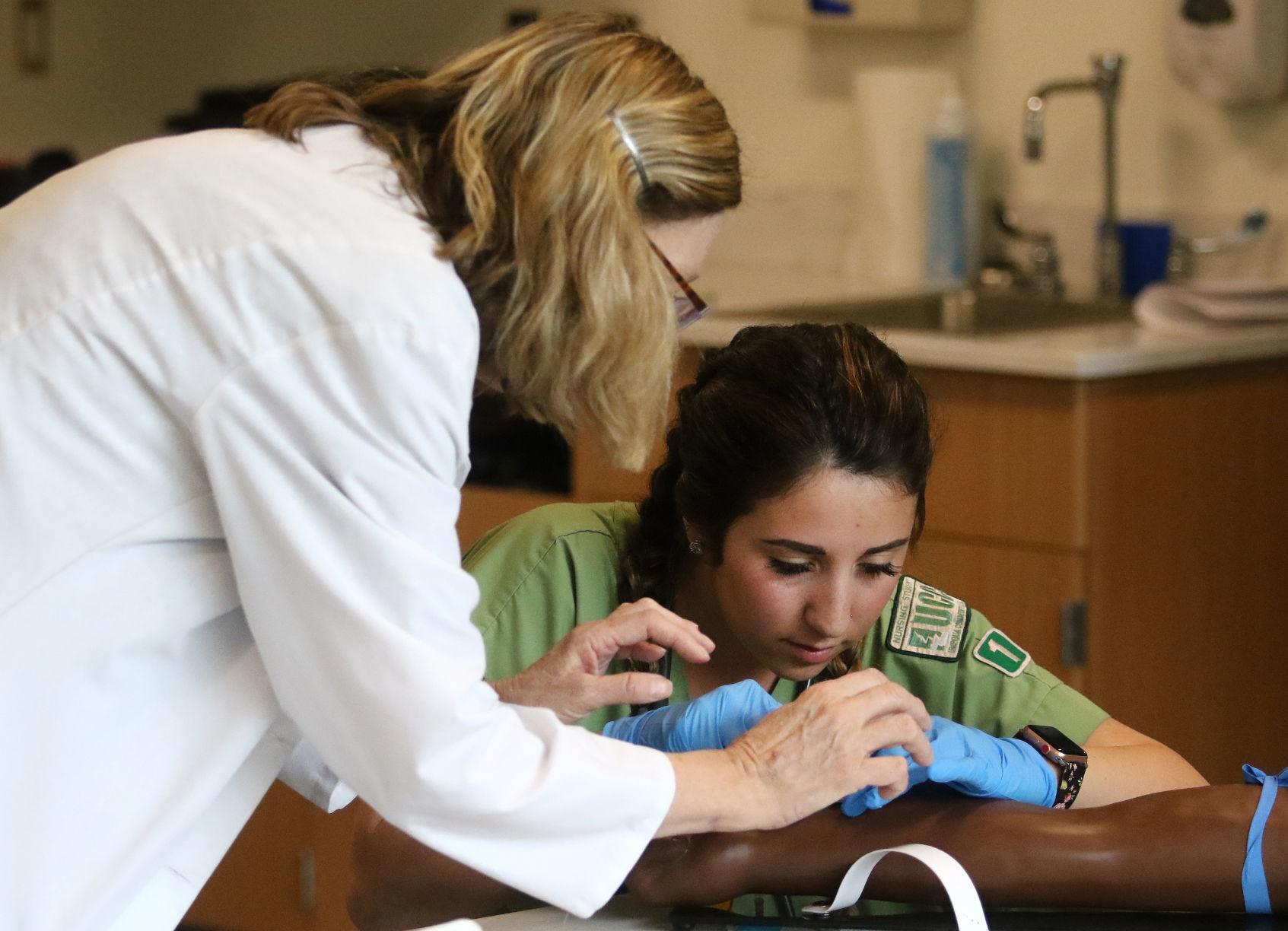 "At some point when you're young, everything is possible. It doesn't matter your gender and it doesn't matter who you are, everything is open," Aase said. "It seems like when you get to sixth, seventh and eighth grade, at some point social norms, social pressures kicks in. ... If you don't catch them before that switch gets flipped, it's sometimes hard to get that switch turned on again."
Douglas County Partners for Student Success has been working with the Douglas Education Service District and schools throughout the county to help provide materials to students from preschool to college with the Umpqua Valley STEAM hub and Bright Futures Umpqua. The two programs are aiming for shared outcomes, with different approaches.
The group helps with educator development, partnership development and supplying materials for science fairs and education through the Umpqua Valley STEAM hub. STEAM stands for science, technology, engineering, arts and mathematics.
Additionally, DCPSS serves as a go-between for businesses and schools, particularly through Bright Futures Umpqua. The program helps connect community volunteers with students for job shadows, mentoring, field trips, internships, camps, or presentations.
Bright Futures Umpqua has four main components: career awareness career exploration, career preparation, and career training, skills and education.
Beyond focusing on improving the image of CTE, Soderberg-Chase, director of DCPSS, said the hands-on approach is something that should be explored in areas outside of technical jobs.