Do you know when I became a believer? I was 35 years old when I met Santa Steve.
In 2012 I had the opportunity meet a need in our community. I purchased a commercial photo printer so that I could offer on-site Santa photos at the Roseburg Valley Mall.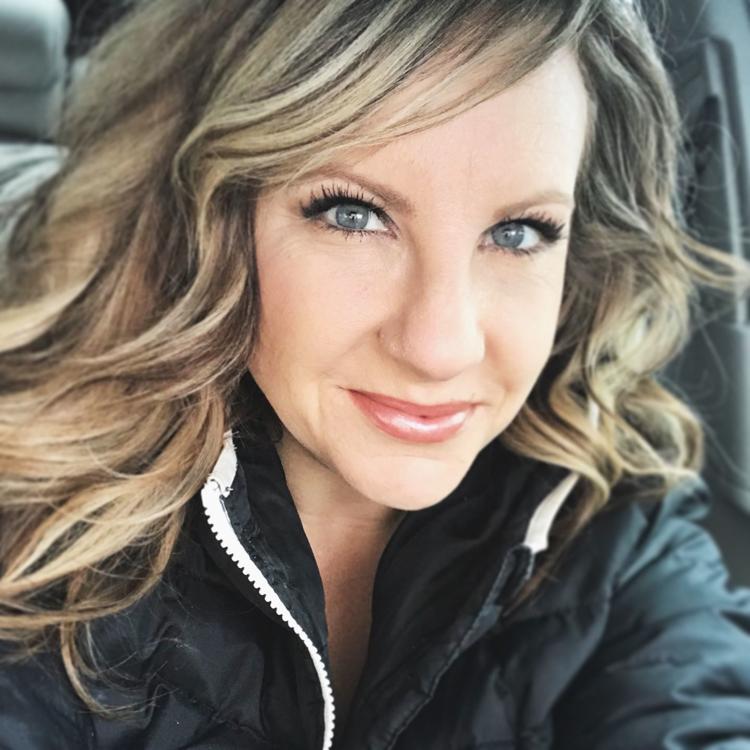 For me Santa wasn't real. I am one who doesn't particularly like over-the-top-hype. I found the commercialization of Santa at Christmas time frustrating. As a family, my husband and I created other traditions at Christmas.
So when I purchased equipment, I endeavored to shy away from the commercialization of Christmas. I wanted to share the reason for the season with any and all who entered our boutique space. I wanted families to feel loved and special and to leave knowing they, too, are loved before they even realized it.
Raised as a devout Christian by his parents and orphaned as a young man when they died, Nicholas used his whole inheritance to assist the needy, the sick and the suffering. He gave beyond himself and started something that continues as a tradition 1,700 years later.
In 2012, my portrait business worked with someone — a "mall Santa" — that was part of the previous service arrangement. We had happy families that season. We had a beautiful Christmas set and a cheerful crew of elves capturing Christmas memories for families. But then one day, in early September of the following year, I encountered the kindest man volunteering at the YMCA.
He was minding his own business. I approached him because of his curly white hair and white beard and said, "Have you ever considered that you are the spitting image of Santa Claus?"
Indeed, he had heard that before. I introduced myself and asked if we could meet and talk about working together. Turns out he had been "Santa Steve" since 2006, creating and developing the persona. He has been the Douglas County Christmas Fair's Santa since 2007.
Steve Barfield is one of the most genuine, kind-hearted, beautiful humans I have had the privilege of knowing. He agreed to help us and has since enjoyed six Christmas seasons working with a team of people built specifically because of their love for children and their giftedness in working with them.
Families see how our Santa makes each of their children feel special. Feel heard. Feel important. Steve asks about school, encourages them to listen to their parents, to take care of their siblings, to be respectful. He doesn't rush children through like a robotic assembly line. He takes the time to see each child. And many parents, from the feedback we hear each year, will only bring their kids to see him. And that says a lot about the man. It's more than just the "real beard." It's his heart.
In 2016 my Christmas portrait boutique manager moved away and I decided to do the capture myself and that fall, I planned to arrange my portrait work to accommodate a full day shooting schedule for 15 days in December.
What I didn't know is that I would be grieving the loss of three family members that holiday season. My favorite aunt died in October. Two weeks later her husband died. And two weeks later, my other favorite aunt called me for the third time inside of six weeks to tell me that we had lost our Katie, my first cousin, leaving behind three tiny daughters.
Three. They say it happens in threes. And so it did. It was shockingly difficult. It clotheslined me, all of us. And yet, I help provide Christmas memories every December. It was Christmastime and "the show must go on!"
It was then that I personally spent my first season as the photographer from dawn until dusk with our Santa. What I didn't know was that it would change everything for me.
I know that my circumstances that season were buoyed up by the joy I was privileged to be part. From the children who can barely contain themselves because they're so excited, to the precious littles who are terrified of the man in the red suit, I had experienced something so special, something so much more than a shutter click.
Everything he says to a child is genuine; with him, there is no pretending. "Is your beard real?" ... "see for yourself, feel it!" to "Oh, you want an X-Box? Let's talk about this ... if mom and dad say it's time to turn it off, what will you choose to do?"
"All of the various things that I do with everyone is unique and I enjoy being in all of the moments," Steve says. "I experience a great amount of love and joy that comes with being with the families and children of all ages throughout the Christmas season."
Santa Steve and the captivating crew have some very special things planned for you this season! So, we invite you to follow St. Nick on his social media channels. He is so very busy that his elves manage his comms.
We can't wait to see you this Christmas!