A Roseburg woman has been invited to speak at the inaugural Positive Approach to Care Conference in Cary, North Carolina, on Tuesday to talk about her experience in dealing with her late husband's dementia.
Pam Speta cared for her husband Richard Speta for the last 10 years of his life as he fought early-onset dementia at the age of 60.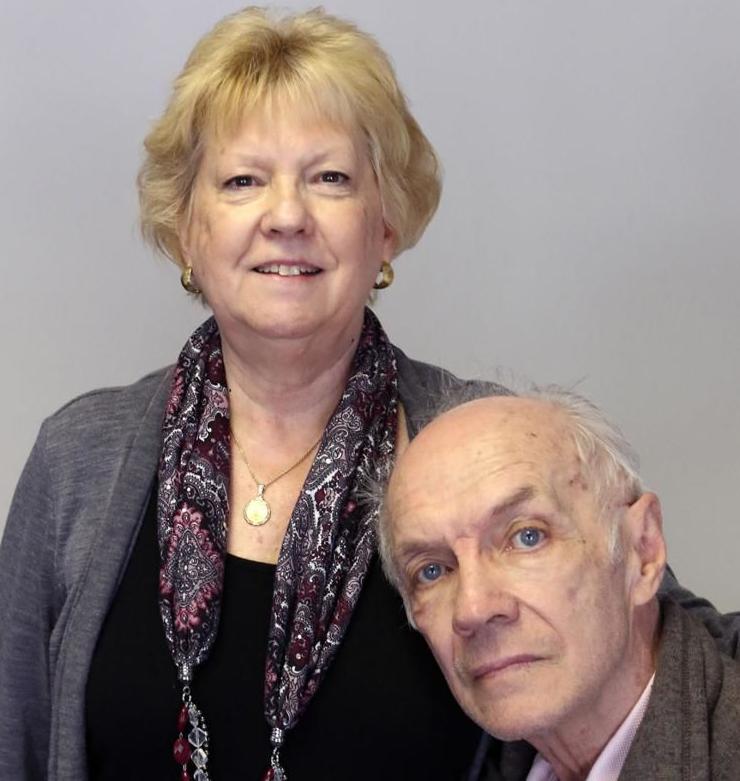 Speta said her experience has fired the motivation behind her vision for a series of adult care homes where the spouses of dementia patients provide the care allowing them to live with other families to provide emotional, psychological and physical support.
The facility will be called the Forget Me Not Family Care Home and will have the capacity for five couples. It would include certified dementia training and other services, designed to provide a safe, secure location for dementia patients and their loved ones. And the cost would be greatly reduced from a dementia care center.
"I want people to know that we have to change the way dementia is treated," Speta said. "The family provides the care and the state's not involved so you can keep the costs down."
The conference is designed to help people from all walks of life gain a positive approach to caring for dementia. It is being organized and promoted by dementia care education specialist Teepa Snow, whose background in occupational therapy and 40 years in clinical practice have made her a positive force of support for thousands of people affected by dementia.
Speta met Snow in Canyonville several years ago and formed a relationship that led to Speta being invited to speak at the conference. The theme of the conference is "Dementia is a State of Mind" and designed to teach the world's most compassionate dementia care techniques. Speta said it's a big honor to be able to share her story with the group.
"It's huge," she said. "This is international, people are coming from Europe to hear Teepa Snow."
Speta's session is entitled "New Approach to Family Caring." She will provide the history of a facility where a spouse would have support from others experiencing the same disease. She will discuss ways for families to avoid some of the pitfalls she lived through, including preventing financial devastation.
Speta said the application has been submitted and is just waiting for a zoning change to be approved before the project can go ahead, and she expects that to be done in the spring.
"So as soon as that happens, construction will start," Speta said. "We've already got the plans, we've got everything done pretty much that needs to be done."