A woman who alleges she was held for federal immigration officials after posting bail at the Douglas County Jail has filed a lawsuit against the county and Sheriff John Hanlin.
Attorneys from the Oregon Law Center filed the suit Monday in U.S. District Court in Eugene on behalf of Irene Lopez-Flores.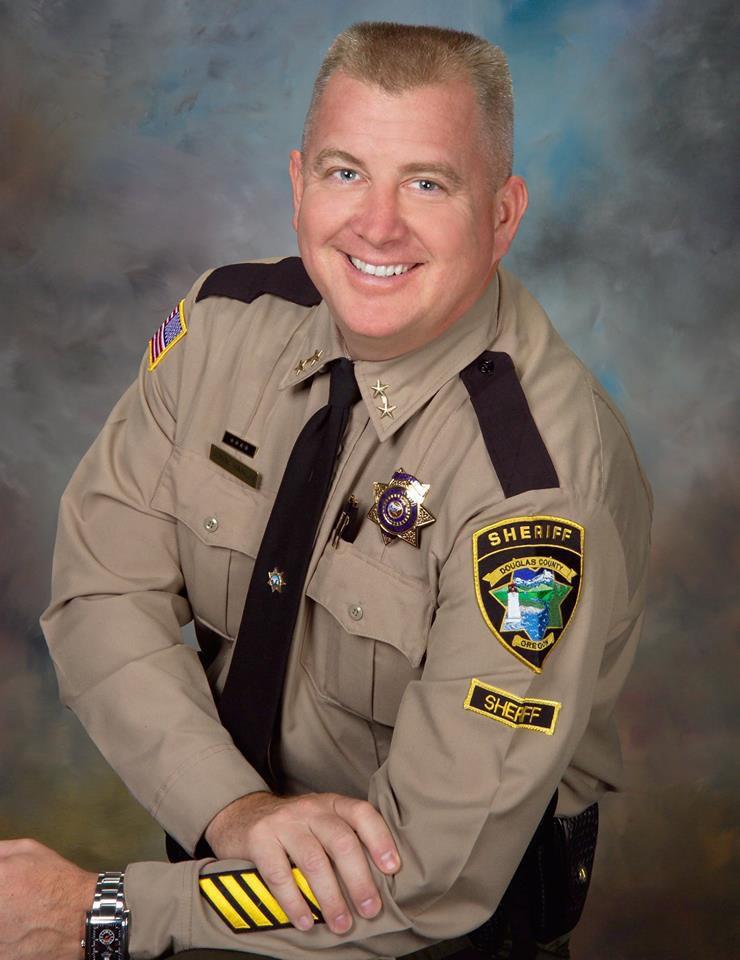 They said Lopez-Flores should have been released after posting bail but was instead detained for two hours until Immigration and Customs Enforcement agents could arrive to take her into custody.
The complaint alleges the plaintiff had the right to leave once bail had been posted, and that the county violated her Fourth and Fourteenth Amendment rights by holding her.
Lopez-Flores, 38, was arrested Dec. 4, 2017, on charges of identity theft, second-degree theft, computer crime and negotiating two bad checks. According to a police report, two checks were made out to a different woman, a Java Run employee, in November 2017, but were illegally deposited into Lopez-Flores' account at Cascade Community Credit Union.
On Dec. 5, according to Lopez-Flores' complaint, ICE sent an immigration detainer requesting the sheriff notify them before Lopez-Flores was released and maintain custody of her for up to 48 hours beyond the time when she would otherwise be released.
Lopez-Flores posted bail at 10:15 a.m. Dec. 7. The sheriff then notified ICE they had custody of Lopez-Flores, and they held her there until ICE agents arrived to take her into custody, according to the complaint. She was there until 12:30 p.m., according to the complaint.
"The detainer was not accompanied by a warrant signed by a judge or magistrate or any other document giving Defendants authority to maintain custody of the plaintiff beyond the time when she would be entitled to release on her local charges," the complaint said.
Hanlin said he could not comment on the specifics of the pending case. However, he did say the law allows the jail to tip off ICE about a suspected illegal immigrant.
"Our policy is that if we have somebody that's brought into custody of the facility, and either we suspect or we know they're here in the country illegally, then we can call immigration and tip them off and let them know. And they can do whatever they do," Hanlin said.
"We wouldn't typically hold anybody for extra time to allow (ICE) to respond here, but if they could make it here in a timely manner and not force us to hold them another day, then certainly we could do that," he said.
He said he thought that ICE had arrived to pick up Lopez-Flores before she got processed and released.
Once they've let immigration know about the person they have in custody, it's up to ICE to determine whether it wants to conduct further investigation, he said.
Hanlin said while state law bans spending public dollars on immigration enforcement, information sharing about a potential illegal immigrant is allowed.
He said some people believe he should be able to hold people simply for being alleged illegal immigrants, regardless of whether they have been charged with a crime.
"Whether you believe in that philosophy or not, if that's the case then I would need to get paid by the federal government, you know, need to get paid by immigration to house those people. And I currently don't, so there's no benefit to the county or to me to hold illegals in the facility just based on their immigration status," he said.
OPB reported ICE agents took Lopez-Flores into custody as her father Daniel Lopez, who had paid $1,500 for her bail, watched. She was then deported to Mexico.
Attorneys for Lopez-Flores could not be reached for comment Tuesday afternoon.