A trial has been set for October of 2019 for a Myrtle Creek man accused of aggravated murder and kidnapping.
On Thursday afternoon, Troy Russell Phelps, 34, pleaded not guilty to six charges including two counts of aggravated murder, two counts of kidnapping, arson, and felon in possession of a firearm.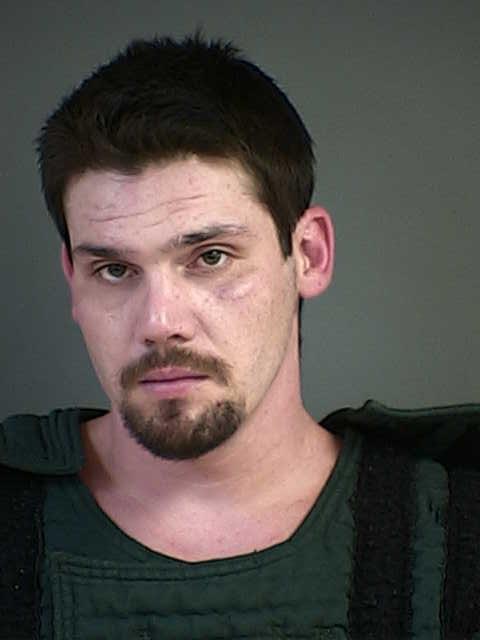 Phelps was charged in the death of 26-year-old Brandon Michael, also of Myrtle Creek, on May 31 of last year at Lawson Bar along the South Umpqua River south of Tri City. He is accused of kidnapping Michael's girlfriend and her 10-month-old baby and taking them to a residence in Myrtle Creek, after Michael was killed. Police said the woman was able to escape and contacted authorities from a neighboring residence.
The investigation showed that Michael had recently moved to Douglas County from the La Pine area before the shooting.
A Myrtle Creek man has been charged with murder in the May 31 shooting that took place near …
Oregon State Police detectives said Michael was shot several times with a small-caliber handgun.
The Douglas County District Attorney's Office could pursue the death penalty, but prosecutor Steve Hoddle told Judge Ann Marie Simmons that the state has not yet decided whether it will.
But defense attorney Mark Sabitt said they are preparing for trial as if the state is planning to seek the death penalty.
"I think they will, and if they won't commit to the fact that they're not, we're certainly allowing time for trial of a capital case," Sabitt said.
A man is dead after police say he was shot Wednesday morning near Lawson Bar, an area in sou…
Judge Ann Marie Simmons said she is allowing six weeks for the trial, with jury selection set for Oct. 1, 2019.
Sabitt said it will take a lot of time to prepare for the case.
"Any capital case is complicated," Sabitt said. "That's why the trial is set out so far."