A 3-year-old child was found safe after she was abducted Tuesday morning in Oakland, according to the Sutherlin Police Department.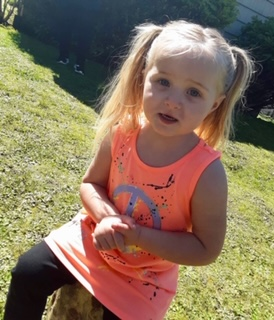 At approximately 11:19 a.m., an unknown man and woman, driving a silver Toyota Corolla with tinted windows and a sticker of the State of Oregon on its back window, rolled up to an Oakland residence and abducted Ryklin Monroe Anderson.
Police said the subjects were considered armed and dangerous.
In a press release sent Tuesday afternoon, police asked the public for help locating the child. Eleven minutes later, police sent out another release canceling the call because Ryklin had been found safe.
As of Wednesday morning, no information about the two subjects has been released by police.
There are 29 missing persons in Oregon who were reported missing while they were under the age of 4, according to the Oregon State Police. Two — Caily Stillwell, now 2, and Thomas Gibson, now 30 — are from Douglas County.