The man who led police on a high-speed chase while driving an allegedly stolen pickup truck hooked up to a stolen trailer was arrested Monday, according to court documents.
The bizarre scene unfolded shortly after Martin Merica, of Green, reported that his custom-made sandrail trailer, worth approximately $1,000, was stolen from outside his home.
After reporting the theft to police, Merica posted about it on Facebook as well, asking anyone who might spot the trailer to come forward.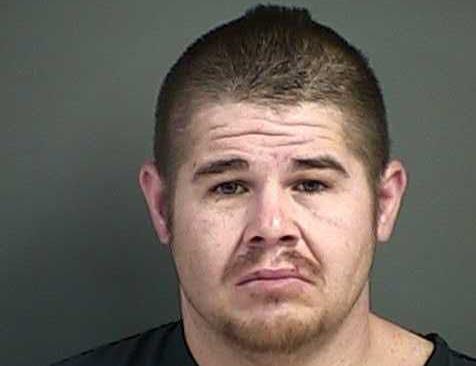 A few minutes later, a friend responded, saying the trailer was attached to a maroon pickup truck parked in the Walmart parking lot.
Police rolled to the five-and-dime and quickly spotted the stolen trailer, which was being driven out of the lot.
A deputy from the Douglas County Sheriff's Office pulled up next to the truck, which was waiting at the light to turn left on Northwest Stewart Parkway, according to court documents.
As the light turned green, the deputy flipped on his siren and attempted to pull over the vehicle. Instead, the driver, later identified as 36-year-old Matthew Barbosa, sped off, blasting through a red light at the intersection of Stewart Parkway and Northwest Garden Valley Boulevard.
Turning left again, Barbosa flew down Garden Valley through oncoming traffic and past more red lights before eventually turning south on Interstate 5, according to a police affidavit.
A little more than an hour later, police received a call about a truck and trailer that appeared to be marooned in the 200 block of Medford Avenue, near the Douglas County Fairgrounds.
Police discovered that the truck's front license plate had been stolen from a vehicle on Circle Drive, Green, and the truck, a 1997 Chevy, was reported stolen out of Grants Pass.
Barbosa was eventually arrested later Monday during an unrelated incident and was contacted in the Douglas County Jail about the recent pursuit, according to police.
He was arrested on suspicion of possession of a stolen vehicle, unauthorized use of a motor vehicle, attempting to elude police by vehicle, attempting to elude police on foot, reckless driving, recklessly endangering another person, driving while suspended or revoked and second-degree criminal trespass.
Editor's note: Martin Merica is the Systems Administrator for The News-Review.