In an age of emails and text messages, Rebecca Machain became known for the numerous handwritten correspondence she sent out over the years.
She frequently mailed beautiful, handmade cards celebrating Christmas, New Year's and other holidays.
One such card had a box covered with pink polka-dot wrapping and a black ribbon on top, with "Merry Christmas" handwritten in black below it.
"I wanted to wish you a Merry Christmas and a Happy New Year! I❤️U! ❤️Becca."
Another card had the Yin Yang symbol over the symbol representing the key of life, with the word "Knowledge" written underneath.
A third featured three borders — bronze, maroon and black, — with a green center over which "Happy Holidays" is handwritten in script.
Machain also wrote letters, all handwritten and sprinkled with smiley faces and hearts, describing what she was up to. The sewing class she had taken, the "A" she got in the college class she had completed, her work as a plumber — "Yes, me a plumber, crazy huh?" — she wrote.
Machain wrote about how her family was doing and her hopes for the future. She would sign them ❤️Becca, stuff them into envelopes and mail them off to friends and loved ones.
But it was another kind of correspondence that got Machain, a convicted murderer, out of prison.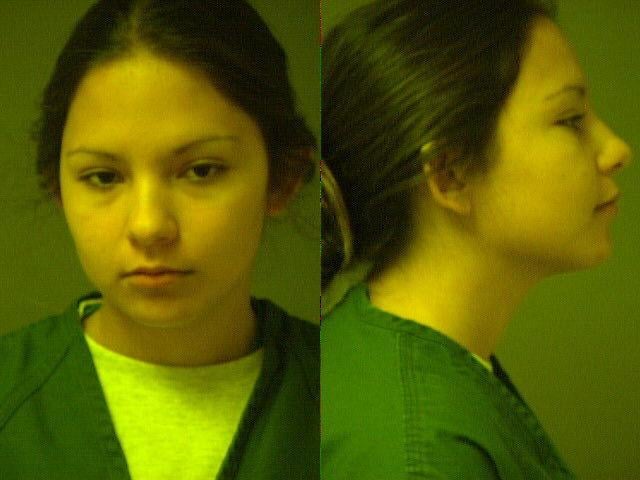 Rebecca Machain was a 15-year-old Sutherlin High School sophomore back in 2004 when she shot and killed her 14-year-old nephew while he was playing a baseball video game in the garage of their home. Machain shot Troy Anderson to cover up the theft of $700 dollars stolen from Anderson's mom, who is Machain's older sister. At the time, Machain was living with her sister, and Anderson also lived in the Sutherlin home.
Machain's best friend, Kelly Irwin, also a 15-year-old Sutherlin High School student at the time, gave Machain her father's gun and was also at the scene when the shooting occurred. Irwin was convicted of second-degree manslaughter and sentenced to six years in prison.
Machain was convicted of murder in 2006 and sentenced to 25 years to life in prison. She spent a total of 16 years behind bars, including the last nine years at the Coffee Creek Correctional Facility in Wilsonville.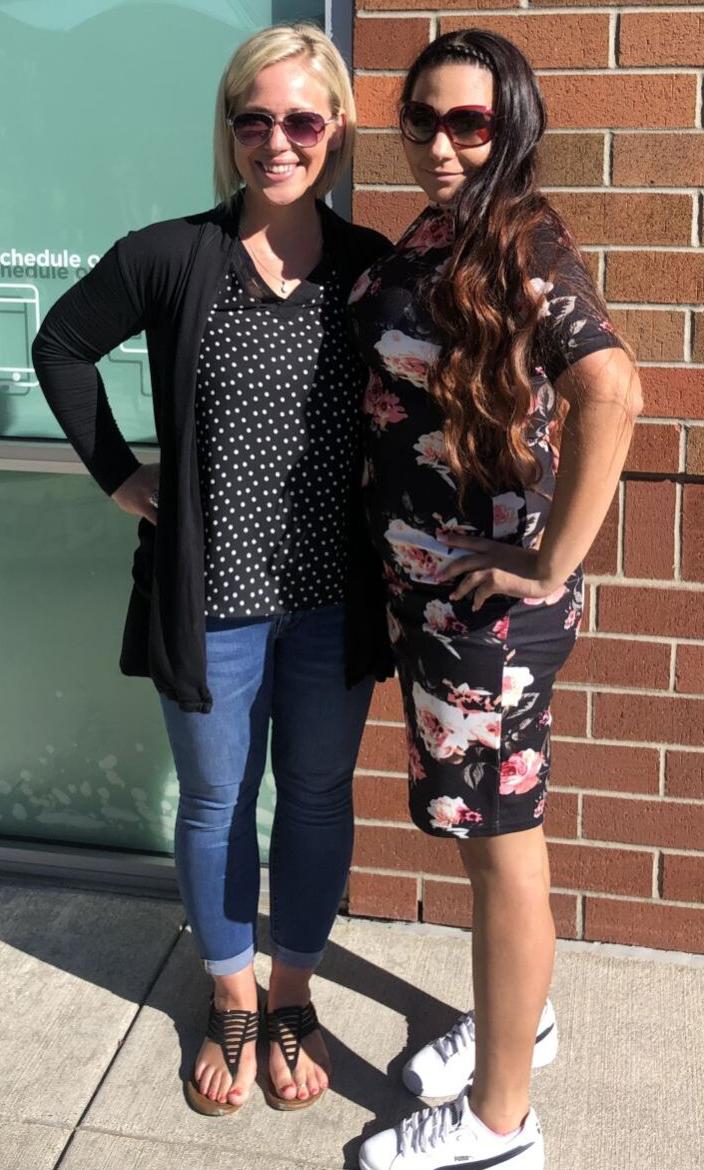 By most accounts, Machain, now 32, tried to make the best of a terrible situation. She was involved in myriad activities in jail, including completing high school and college course work; becoming a certified drug recovery mentor; joining a group that advocates for bringing higher education into prisons; and working as a seamstress and a special events photographer. She even took up plumbing for a while.
Last March, Machain filed a petition with Gov. Kate Brown asking that she be given clemency for her crimes. The petition was accompanied by an outpouring of support for Machain, including nearly two dozen letters written on her behalf. The letters came from people who had come to know Machain over the years, including a prison chaplain, a high school teacher, a college professor, a private investigator and attorneys involved with her case.
Nine prison guards and three fellow inmates also wrote on Machain's behalf. Altogether, the letters paint a picture of a young girl who acknowledged committing a horrible act, yet was trying to mature and put the pieces of her life back together again.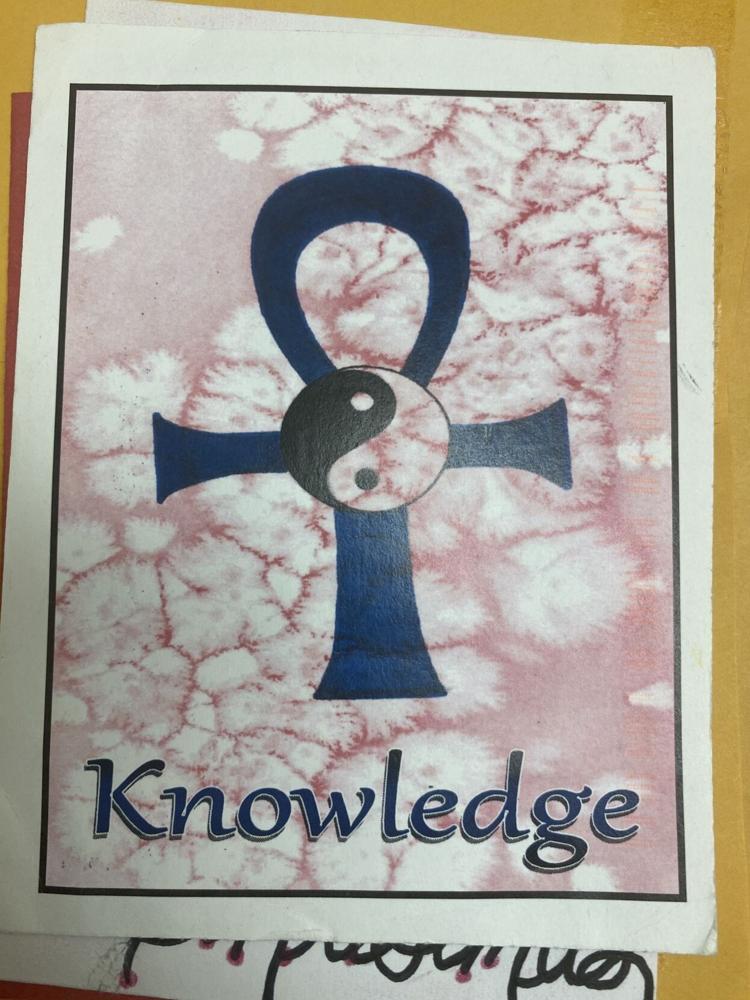 "I am writing this memorandum in regards to Machain, Rebecca, Sid # 16735041," one guard wrote. "I have had only good interactions with her here at Coffee Creek Corrections Facility. She has always been very respectful and projects a very positive energy to staff as well as other inmates."
The letters apparently helped; Machain was released from prison on Sept. 1. Machain, through her attorney, declined to comment for this story.
Following her release, Liz Merah, a spokesperson for the governor, said Brown evaluates clemency applications on a case-by-case basis and considered a variety of factors about Machain's history before making her decision.
"Information is provided from law enforcement, prosecutors, and prison officials during the review process," Merah said in September. "In commuting the remaining term of Ms. Machain's incarceration, Governor Brown cited her prison record of good behavior, engagement in prison programming and work assignments, her pursuit of education, and her work as a peer recovery mentor. The governor also considered Ms. Machain's youth at the time of the crime and the fact that the victim's mother supported the commutation."
Machain was aided in her efforts to be released by the Criminal Justice Reform Clinic, a program run out of the law school at Lewis & Clark College in Portland.
Aliza Kaplan, professor of lawyering and director of the Criminal Justice Reform Clinic, said that Machain was a prime candidate for clemency.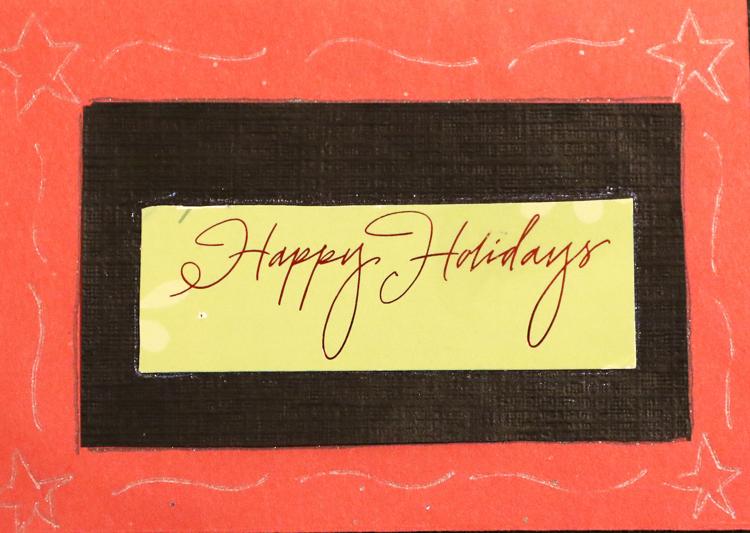 "We were extremely pleased that the governor recognized all of her incredible hard work and transformation and we know that she'll make an incredible impact on her community moving forward," Kaplan said at the time of Machain's release.
Kaplan added that the Criminal Justice Reform Clinic has helped "dozens and dozens" of inmates navigate their way through the clemency process.
"At all of the prisons we work, there is no shortage of people who deserve to be released early," she said. "I have stacks of letters from people who want us to represent them. But we're a pretty small operation and we don't have the resources to help everyone that deserves it."
Kaplan also said it's critical that inmates who are seeking clemency, such as Machain, get strong letters of support for their cause. Kaplan said this is how the Criminal Justice Reform Clinic explains the letter-gathering process to inmates seeking clemency:
"If they knew you before or at the time of your crime, they will be able to speak to the positive changes you have made. If you have family or friends writing on your behalf who may be able to offer you support if you are released, it will be helpful for writers to include this type of information in their letters. Also consider reaching employers, teachers, mentors, coaches, religious leaders, community members – anyone affiliated or unaffiliated with the prison who can attest to your character, your development while in prison, or your participation and engagement in various settings."
Twenty-three people, including the nine prison guards, took that to heart and wrote letters of support on behalf of Machain. They wrote about her respectful attitude toward them and others, her willingness to be a role model to other inmates, and her personal growth.
"Since 2011 I have been employed at the same institution that Ms. Machain has been housed at, and on many occasions have directly worked with her. In the years that I have known Ms. Machain, I have seen her grow in maturity and seen her become more responsible for her actions and her life path. Ms. Machain has completed many programs while housed here and has always held employment or has been involved in continuing education. Ms. Machain has acted as a mentor to younger offenders and has had pro-social behavior when interacting with both her peers and staff. Ms. Machain, when discussing her defense, has always taken responsibility for her actions and been remorseful and sincere."
"During my career, I have supervised inmate Machain numerous times, both as her housing unit officer and as the lead worker on her unit. I cannot recall a negative interaction I have ever had with her. Ms. Machain always handles herself with the utmost professionalism when conducting her work assignments and is very proficient at her job…Ms. Machain always seems to have a positive attitude when interacting with other staff and inmates and has proven herself to be a role model to others."
Three inmates also submitted letters of support, all handwritten, on Machain's behalf.
One of those inmates, a woman named Kristina Landrun, said she has known Machain during the nine years they spent together at Coffee Creek Correctional Facility. She wrote: "There are really no words to express how much Becca has grown, changed and healed over the years…Becca has become a responsible, accountable and positive member of her community…I pray you will see Becca for who she is today and not her past mistakes. None of us are exempt from making poor choices, but with encouragement and perseverance we can make better ones along our journey…I plead for you to extend mercy and grace to Becca and please allow her to go home so she can live the new life that her heart longs for."
Fivea Sharipoff, another inmate, said Machain had transformed her life behind bars.
"Rebecca Machain is a loving, humble, genuinely caring & giving human being," Sharipoff wrote. "And I believe that she deserves a second chance in life, because now she has acquired the proper tools & skills to help her live in the free world. Rebecca can share and offer a lot of her gained knowledge from her experiences to others."
Johanne Hansen, a religious service volunteer at CCCF, said she has known Machain since 2012. She said Machain participated in numerous programs aimed at helping other inmates over the years, including being a mentor in a drug recovery program and working to bring higher education into the prison. Machain also was a student in a liberal arts degree program at the prison, Hansen said.
"She does not blame anyone else for what she did. She has fearlessly examined her state of mind at the time she murdered her nephew to gain insight about herself," Hansen wrote. "She has faced the effects of growing up in an addicted and abusive family system and with great remorse she has made amends and kindled a healthy relationship with her sister — the crime victim's mother — when it would have been much easier to never face the person whom she caused so much pain. She is inspiring in her relentless desire to be a better person."
Deborah Smith Arthur is an associate professor at Portland State University who also teaches courses at Coffee Creek. Smith said Machain attended an informational session she held about the prison coursework. After the session Machain came up to Arthur and told her that she was interested in the course but had little formal education and was scared.
Machain enrolled anyway and got an A in the class, Arthur said.
"It has truly been a joy and a gift to watch Becca grow over the course of a fall term, and now into the winter term. Her confidence is growing by leaps and bounds," Arthur wrote on Machain's behalf. "Since I know she did not have a strong K-12 experience, it is all the more exciting, as she truly does have some intrinsic academic talent…Watching how much Becca has grown in the relatively short time I have known her makes me feel excited for her future. If given the opportunity, Becca has the capability to turn great pain and heartache into beautiful, positive contributions to the world."
Two attorneys also wrote letters of support for Machain.
Eugene attorney Mark Sabitt was co-council for Machain during her trial. In his letter of support, he said that the disparate sentences Machain and Irwin received, despite having similar cases, highlights flaws in the legal system.
"I have handled more than 25 capital murder cases in my career and I have tried several of those cases to verdict," Sabitt wrote. "Rebecca's case continues to echo for me as one that highlights the sometimes indiscriminate nature of prosecutorial and judicial discretion."
Sabitt also wrote that Machain's defense team, especially lead attorney Michael D. Barker from Corvallis, did a poor job of representing her.
"My observation is that lead council had lost his edge and should have retired before the Machain trial and not after…it clearly impacted lead council's ability to think clearly and to perform capably under stress," he wrote. "I feel strongly that Rebecca deserved a better defense at trial than what she received from our team at the time."
There was also a letter sent by Roseburg attorney David Terry. In it, he describes how he received a phone call from Kelly Irwin's family on the day of the shooting. Irwin and her best friend, Machain, had been arrested and needed help, the family said. Terry agreed to go to the county juvenile detention center and talk to them.
He met with Kelly first. Terry described her as "a lively, bright-eyed girl, blond and blue eyed, scared but alert and responsive. She engaged with me right away."
He then met with Machain, an encounter he described this way:
"She was a dark-haired, dark eyed Latina girl looking for all the world like the proverbial 'deer-in-the-headlights.' She would not look at me for more than two seconds. Her frame, shoulders, hair, arms and hands were folded in on themselves. Everything about here was withdrawn, almost defensive. Her responses to me were whispered, single syllable responses of 'yes' or 'no'…Rebecca haltingly told me she did not have family. No father. No real mother. Grandparents she did not know. She did not have anyone she wanted me to call. No one she wanted me to message. 'Nothing,' she responded when I asked her what I could bring her. Her affect was flat, resigned and unmistakably sad."
In 2010, Machain was in the Douglas County jail to deal with issues related to her case. Terry got a note from her asking if they could talk. He was surprised by the "grownup young woman" Machain had become. They spoke, and Terry said the conversation changed his life.
"On that day began the most remarkable personal journey and relationship of my life. After spending two hours talking about EVERYTHING under the sun, I went back to my office stunned. I jabbered nonstop to my office staff. I enlisted them right then and there in a crusade to help Rebecca. TO BE THERE for her when no one else was! To be her family when hers had forsaken her.
"I drove home and told my wife and daughters what I had decided. I asked for their blessing and understanding. I asked their permission to support her emotionally, spiritually, and financially and, bless them all, they enthusiastically agreed.
"For the last ten years, I have been privileged and honored to call Rebecca Machain my friend. To inspire her. To argue with her. To challenge her. To play cards with her…It has been an amazing journey for me to witness the emotional, spiritual, and intellectual development and maturation of that scared, abused little girl into a strong, confident, and caring woman who wishes most to serve others, to steepen her personal and professional learning curves and to be a positive force for good in the community and for society as a whole."
Terry ended the letter with this:
"I am deeply honored and furiously proud of the friendship and mentorship that Rebecca has gifted me. I have less than ZERO doubts that Rebecca has conclusively proven that she is genuinely deserving of clemency. Respectfully, it is my strong belief that you, Governor Brown, will recognize Rebecca's efforts at rehabilitation, remorse and personal growth under the most difficult personal circumstances and act accordingly…Thank you for the distinct honor and privilege of adding my voice to the chorus of knowledgeable and insightful individuals writing in support of this remarkable young woman and her amazing, inspiring journey."
The letter was dated May 4, 2020, making it the last of the 23 correspondence sent on Machain's behalf. Less than four months later, she was released from prison.