A California man was arrested Thursday morning after police found him in a rented vehicle near the Roseburg Regional Airport with three teenage females in the back, according to the Roseburg Police Department.
Just before 4 a.m., a Roseburg officer was driving by the airport and noticed people moving around a parked vehicle. By the time the officer turned around, however, all of the people had returned back to the vehicle.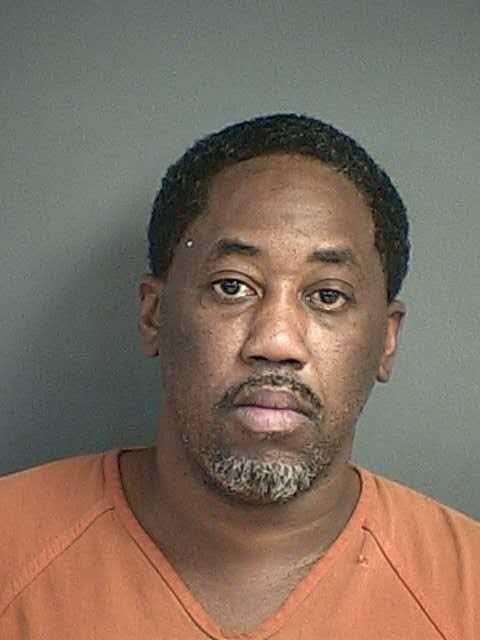 The officer approached the vehicle and talked to Maurice Pierre Hurth, 41, of Suisan City, California, who said one of the girls inside the car was his niece and that he was giving the girls a ride to California, according to court documents.
The officer checked Hurth's record and found that the man had multiple outstanding warrants for his arrest in the state of California and promptly arrested Hurth. After the officer cuffed Hurth, more officers arrived and began interviewing the three teenage girls who were inside of the car.
One of the girls told police they were living in a state-run group home in Seattle and that she had met Hurth a couple of days ago when he gave her a Xanax pill. A few days later, the girl called Hurth and asked for a ride to Tacoma, but when Hurth picked up the three girls he drove them to Oregon instead, giving them pills, alcohol and marijuana, according to court documents.
At one point, Hurth stopped at a Motel 6 and parked by some large vehicles and began taking inappropriate photographs of the girls, according to court documents. The girl told police that when the Roseburg officer contacted them, Hurth had been recording one of the girls dancing in front of the vehicle's headlights, according to police.
The girls told police that Hurth took away their cell phones and that they heard him talking to people about selling their photographs online and that he had three girls who were "going to make (him) rich," according to court documents.
Hurth was arrested and lodged at the Douglas County Jail. During his court date on Thursday, Hurth was "very uncooperative," according to a Douglas County Sheriff's Office deputy, and did not appear on the court's video arraignment. Instead, the judge and a group of attorneys visited Hurth in an isolation cell at the jail.
He is being charged with three counts of trafficking in persons, three counts of involuntary servitude, three counts of using a child in a display of sexually explicit conduct and three counts of second-degree kidnapping.
The three girls were taken into protective custody and were later transferred to the Douglas County Juvenile Shelter.