A Myrtle Creek police officer has been arrested after forcing at least six children to send him sexually explicit photos and sexually abusing a seventh, according to court documents.
However, an agent with the Oregon Department of Justice wrote in his report that he "anticipated that there are a large number of additional victims."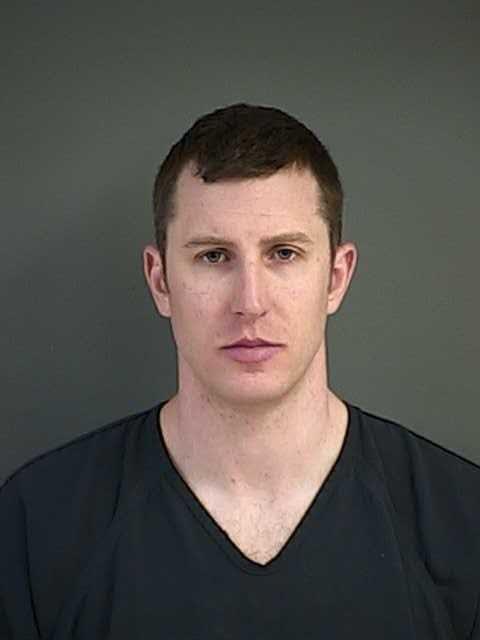 Alexander Marcus Salterio, 33, was arrested Friday and initially charged with 15 felonies, including multiple charges of using a child in display of sexually explicit conduct and first-degree encouraging child sex abuse.
According to court documents, Salterio was involved in filming six children on six different days in September and October of last year. He then duplicated the sexually explicit videos, according to court documents.
Salterio is also being charged on suspicion of two counts of coercion for threatening to disseminate the explicit material if the children did not comply with his demands.
On Monday afternoon, Douglas County District Attorney Rick Wesenberg added two additional charges to Salterio's name: first-degree sexual abuse and first-degree unlawful penetration.
Court documents say the victim was under 12 years old.
Police were able to arrest Salterio after the Department of Justice received two tips from the National Center for Missing and Exploited Children, according to a police affidavit.
Investigators quickly secured multiple search warrants and determined that Salterio had been contacting the victims, who ranged from 12 to 17 years of age, on Facebook.
After developing a rapport with the children Salterio would request photos of the girls. In return, he would send a photo of a male teen in order to convince the victims he was under the age of 18, according to court documents.
As the conversation continued, Salterio began requesting images of the victims' private parts in exchange for sexually explicit videos.
Salterio directed the victims to take photos of particular parts of their bodies, according to court documents and threatened the post any previously-shared photos if they declined.
The investigation remains ongoing as agents with the Department of Justice search Salterio's home, vehicle and office, according to court documents.
Salterio was hired by the Myrtle Creek Police Department in August 2017 after working with the Roseburg Police Department.
According to the Oregon Department of Public Safety Standards and Training, Salterio completed a course on cyberstalking on Feb. 3.
Salterio was lodged at the Douglas County Jail in lieu of more than $3 million bail.
This story was originally published on Feb. 11 at 10:12 a.m. at www.nrtoday.com.