More than 66,000 marijuana plants and 11,000 pounds of processed marijuana were seized from an illegal growing operation near Canyonville.
In the course of its investigation, the Douglas Interagency Narcotics Team arrested 31-year-old Carlos Alfredo Flores Santacruz and charged him with unlawful manufacture and delivery of marijuana.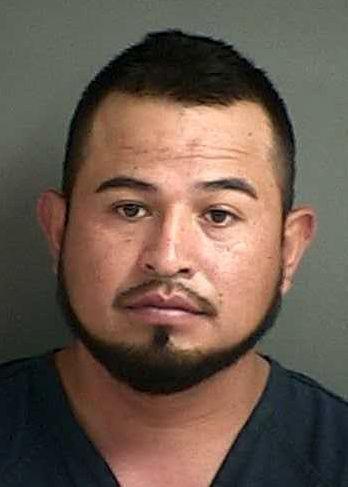 The illegal growing operation, posing as a hemp farm, consisted of more than 100 "hoop house" greenhouses on two parcels of historic farmland along the South Umpqua River in the 9000 block of Days Creek Cutoff Road east of Canyonville.
The raid comes just two weeks after authorities seized more than 56,000 marijuana plants from another illegal grow in the 4000 block of Tiller Trail Highway.
The narcotics team said in a statement Thursday that both illegal grows appeared to be operated by the same people.
The raids were the latest in a series of illegal marijuana-growing busts in southern Oregon from Jackson County to northern Douglas County.
"This operation, like many others in southern Oregon, was designed to look like a legal hemp cultivation business since it is difficult to distinguish between legal hemp and illegal marijuana," the Douglas Interagency Narcotics Team said in Thursday's statement. "These operations are largely operated and controlled by notorious foreign drug cartels. Additionally, these operations are causing significant environmental damage due to the volume of fertilizers, pesticides, herbicides, the buildup of garbage and even the high volume of human feces."
Neither of the two growing sites had obtained a hemp permit through the Oregon Department of Agriculture.
This year in Douglas County alone, authorities have investigated 22 illegal marijuana growing operations and seized approximately 300,000 live plants as well as roughly 50,000 pounds of dried, processed marijuana.