Police responded to a reported shooting underneath the Stewart Parkway bridge Sunday afternoon after two victims claimed they had been shot during an incident at a homeless camp in the area.
Officers from the Roseburg Police Department rushed to the area after receiving the report. When they arrived they found the two victims — a man who had severe head injuries and a female who had a leg injury.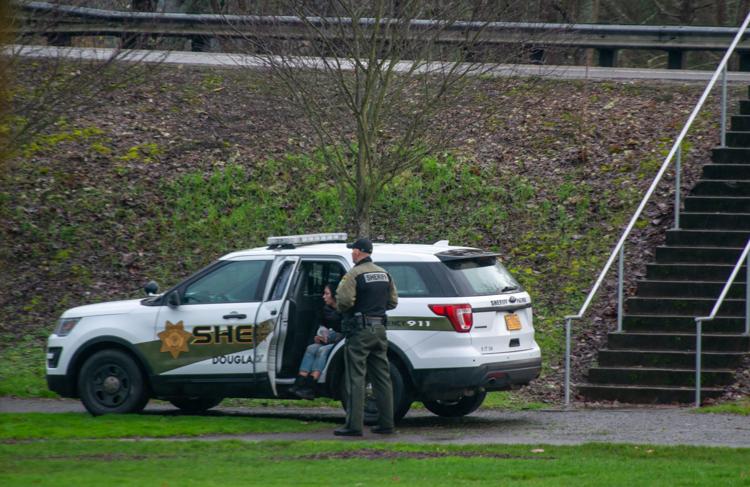 Police set up a perimeter and cleared the area, but no one else was found in the camp. As police began to investigate the incident, they concluded the firearms were BB or pellet guns that looked similar to lethal weapons. Jeff Eichenbusch, a spokesman for the police department, said police had not found anything to suggest a real firearm had been used.
The incident began around 3 p.m. as several people in the camp started to fight. At some point during the altercation, the injured male was struck over the head with one of the pellet guns, according to police. The force knocked the man back, causing him to fall and hit his head. He was taken to CHI Mercy Medical Center, but as his condition worsened he was later transferred to Oregon Health & Science University in Portland for further treatment.
The commotion was originally reported to police by an employee at Riverview Terrance, an assisted living facility just south of the bridge, after someone reported hearing gunshots coming from the nearby camp.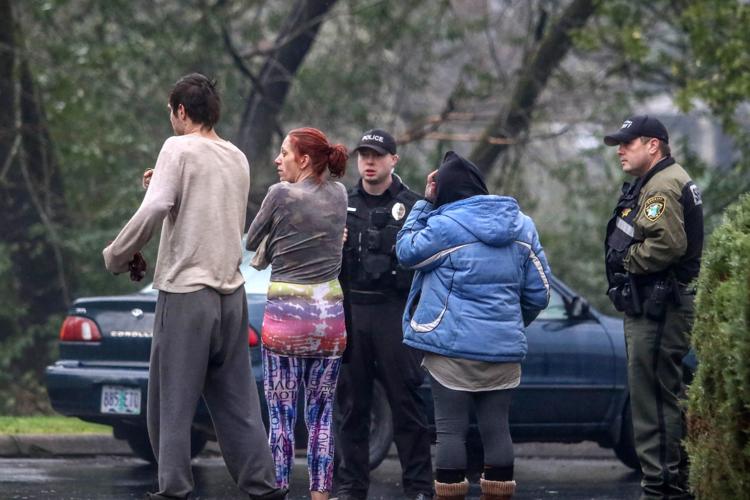 "We ended up clearing underneath the bridge looking for other victims and suspects," Roseburg Cpl. Doug Walton said at the scene. "At this point, we know that we have everybody that's involved with officers so there is no threat to the public."
The area was re-opened to traffic at approximately 3:45 p.m.
No arrests had been made as of Sunday night, but the case is still under investigation, according to police.
Troopers from the Oregon State Police and deputies from the Douglas County Sheriff's Office also responded to the area.