A Roseburg man was arrested Thursday on suspicion of first-degree manslaughter after police say he shot his friend in the head while live-streaming on his phone in November, according to the Douglas County Sheriff's Office.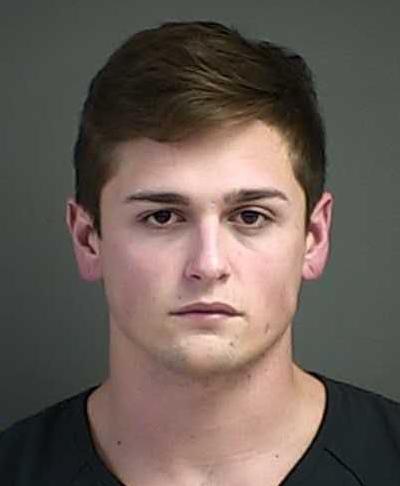 At around 10:40 p.m. Nov. 17, police responded to the scene of a shooting, where 23-year-old John Walker Adams, of Roseburg, told police his friend Josman Cereceres, 23, of Portland, had accidentally shot himself in the head with a handgun. Adams said Cereceres had removed the magazine and that the pistol had been unloaded, but that he had warned against playing with the gun anyway, according to court documents.
Medical personnel rushed Cereceres to Mercy Medical Center in Roseburg, where he later died, according to police.
At the time, investigators determined that the cause of the shooting was from a self-inflicted and accidental shooting. Police continued the investigation but no charges were filed.
But on Dec. 1, Roseburg attorney David Terry, who was representing Adams, told police that Cereceres had not accidentally shot himself. Instead, Adams had been the one to accidentally kill his friend, according to court documents.
Police interviewed Adams on Dec. 5. He told police that he and Cereceres had been drinking and live-streaming themselves on an app called LiveMe that night when the shooting occurred. Adams said he picked up a pistol that was on the counter when the gun accidentally went off and the bullet struck Cereceres in the head, according to court documents.
Adams told police he attempted to help Cereceres before calling his mother and 911. He then picked up the phone that had been streaming the two men and ran upstairs to his bedroom where he changed his clothes, something Adams did not disclose to police during the initial investigation.
Adams also told police that he had later returned to the scene and thrown a bullet he found on the ground into a field.
Investigators were able to recover a copy of the live broadcast and found that Adams had again withheld some details about the shooting.
The video showed Adams loading a magazine into the pistol, pull back the gun's slide to load a live round into the firing chamber and place the gun to the side of Cereceres' head before pulling the trigger, according to court documents.
Police arrested Adams on suspicion of first-degree manslaughter and tampering with physical evidence.
First-degree manslaughter is a Measure 11 crime that hold a mandatory minimum prison sentence of 10 years if convicted.