A 70-year-old Tenmile man was arrested Wednesday after police say he fatally shot another man several times for allegedly stealing money from a timber sale.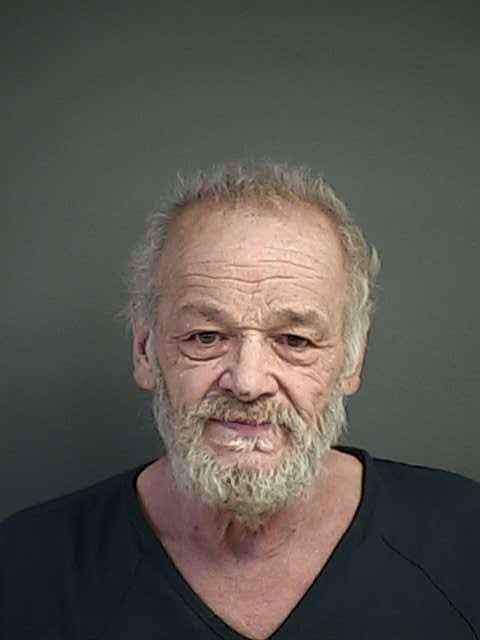 Detectives arrested James Teddy Deramus on suspicion of murder after authorities responded to the residence in the 100 block of Hidden Hill Lane and found 36-year-old Jonathan James Ackerman, also of Tenmile, deceased.
Deramus initially called his son, Eric Deramus, and said he'd "sorted out a situation" with Ackerman, who had been living on his property. After arriving at his dad's house, Eric Deramus called one of his father's friends, Richard Chasm, and told him to come to the property because "something bad had happened," according to court documents.
When Chasm arrived, James Deramus asked him for help moving the body, a request Chasm refused, according to court documents. Instead, at approximately 11:54 a.m., Chasm called the police.
James Deramus told police he had a large amount of cash from a timber sale stolen from his property and suspected Ackerman was the culprit.
During an interview with police, James Deramus said he went to Ackerman's residence and shot him "3 or 4" times before calling his son.
Chasm told police he and the younger Deramus had secured a gun from the property, according to court documents.
The Douglas County Major Crimes Team is conducting an investigation into the death, according to Douglas County Sheriff's Office spokesman Sgt. Brad O'Dell.
The investigation remains ongoing, and anyone with information is asked to contact the sheriff's office at 541-440-4471 or by emailing dcso.pio@co.douglas.or.us.
The major crimes team is comprised of detectives from the sheriff's office, members of the Oregon State Police, Roseburg Police Department and the Douglas County District Attorney's Office.
This story was originally posted at 4:21 p.m. on March 14.