The Douglas County Sheriff's Office arrested a Springfield Christian school teacher last week for allegedly having sexual contact with a student.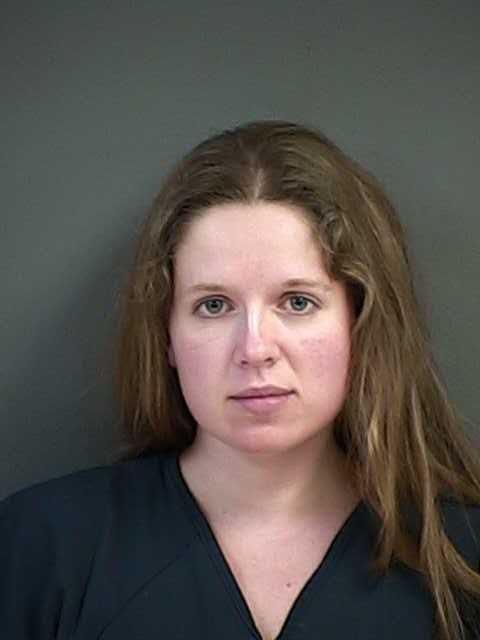 The woman, Andrea Nicole Baber, 29, was arrested by deputies on Friday at her home, which has a Cottage Grove postal code but is located near Curtin in Douglas County.
According to deputies, Baber allegedly began a "sexual relationship" with a 15-year-old male student in 2016, which continued "on a regular basis." Deputies said Baber also provided the minor with marijuana and alcohol, according to court documents.
The allegations were first reported to law enforcement last week after the boy's father received an anonymous email asking whether he knew his teenage son was having sexual contact with Baber, according to court documents. Attached to the email were several photos of Baber and the boy in bed together.
According to court documents, Baber and the teenager were caught in bed by Baber's husband on Dec. 5.
On Dec. 15, deputies arrested Baber on suspicion of third-degree rape, third-degree sodomy, contributing to the sexual delinquency of a minor, first-degree online sexual corruption of a minor and unlawful delivery of marijuana to a person under 18 years of age.
Deputies said Baber no longer works at Logos Christian Academy in Springfield, but the school's website still has Baber listed as an instructor in the English Department.
According to her biography posted on the website, Baber teaches language and literature, writing and speech communication. She received a degree in English from Northwest Christian University in 2014.
"Andrea has always felt called to work with youth and is very excited that God opened the door for her to be part of the Logos team. She lives with her husband, dog and cat just south of Eugene," her biography reads.