Administrators at Roseburg High School are investigating a report that a school employee brought a firearm to work that was later stolen by a trespasser, according to police.
The backpack was stolen from an unlocked closet around 6:15 p.m. on Tuesday. Police were notified immediately and, with the help of security footage, the suspect was identified and arrested.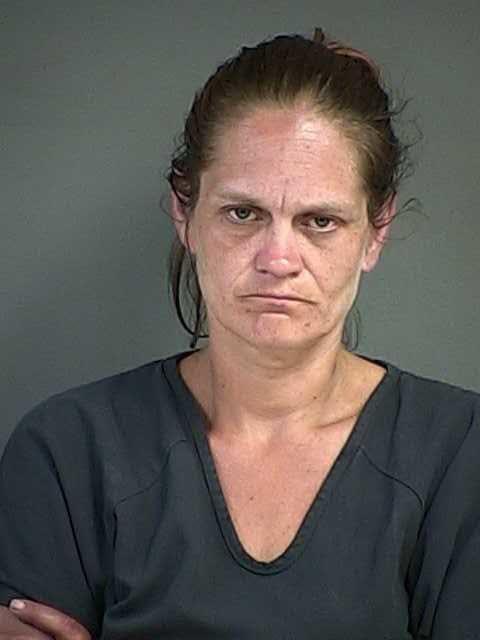 Hope Elaine Shaw, 39, was charged with two counts of first-degree theft, second-degree burglary, tampering with physical evidence and being a felon in possession of a firearm. She was transported to the Douglas County Jail and arraigned. She is being held in lieu of $15,000 bail.
The stolen property, which included a magazine, ammunition, holster, magazine holder and a Sig Sauer 229 .40 caliber handgun, belonged to Curtis Lee Guyer, a school custodian, according to court documents.
Roseburg Public Schools has a policy against firearms on campus for students and staff and, according to a press release, the district's human resources department will be addressing any possible personnel issues.
"The security and safety of our students is our highest priority," Roseburg Public Schools interim Superintendent Lee Paterson said, who added there may have been a handful of students on campus at the time.
According to the district's policy, the employee would be subject to discipline up to, and including dismissal. Guyer has been at Roseburg High School since 2015, according to the school website.
"Any questions regarding the school employee or any reasons why the gun may have been on the campus, are part of the ongoing investigation and therefore cannot be answered at this time," Roseburg Police Department spokesperson Jeff Eichenbusch wrote in a press release. "We can say that based on information obtained during this investigation so far, there were no crimes committed by the school employee."
According to the police report, Shaw left a "loaded gun magazine inside a booth at Denny's." When police investigated, they saw a woman who matched the description of the suspect.
Shaw, a convicted felon, was observed tossing an object into the river from the Washington Street bridge, which is believed to have been the handgun. Police interviewed Shaw, and "she admitted to throwing the handgun and one of the magazines over the bridge into the river," according to the report.
Around 2:30 p.m. Wednesday, a police spokesman said the Douglas County Search and Rescue team located the firearm in the river and it is now in police custody.
Paterson hoped to have a full report from the police department by the end of the week, while the district is conducting its own interviews.
"We're doing regular employee interviews right now to find out to what extent our policies were violated and what the response might be," Paterson said. "Probably early next week we'll know how we're going to respond."
In 2017, a wanted felon who was later found to be in possession of 50 grams of methamphetamine was arrested at the school after police say he snuck into the school's faculty lounge through an unlocked food service door.
After that incident, Principal Jill Weber said the arrest gave the school a chance to review protocol.