"Dear: veteren. I respect all that you have don for the comunity," "Strong veteran. Strong heart. Enjoy your Valentine's day" and "Thanks for everything" were among the messages children wrote in Valentine's Day cards that would be delivered to veterans.
Members of the Boys & Girls Club of the Umpqua Valley participated in the Celebration of Literacy by creating valentines that will be delivered to the Roseburg Veterans Affairs Medical Center with the help of Altrusa International of Roseburg.
Most of the children who came in to create cards with stickers, markers and colorful papers had a connection to the military.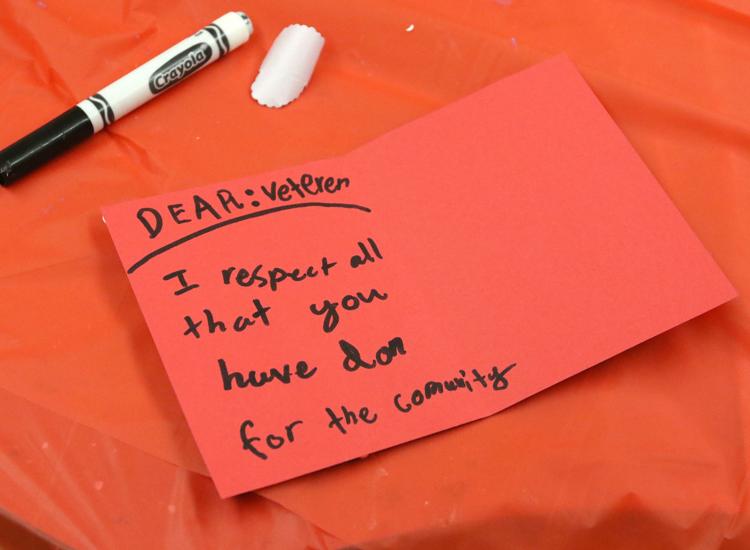 Abigail Gheer, 11, said she had multiple family members in the Air Force and the Navy.
She wasn't the only one, many talked about moms, dads, grandparents, uncles or even more distant family members who had served their country.
Allie Grogan, 13, had family members who served but said she came in to make the cards specifically for the veterans in the hospital.
"They probably don't get to go out much," Allie said.
Her friend, 12-year-old Danielle Mihevc, added, "I like making the cards. They fought for us and surrendered their lives for us."
Those are exactly the kinds of conversations the Altrusa members were hoping to spark with the event.
"We promote to learn about veterans and also inspire them to read books," Cynthia Mounts of Altrusa said.
Once a child made three cards they received a free book.
Abigail came in to make the cards because of her love for the holiday.
When asked what specifically she liked about the holiday, Abigail said, "Arts and crafts about love, and one of my favorite colors is red."
She wasn't the only one who came in because of an admiration for the holiday that's all about love.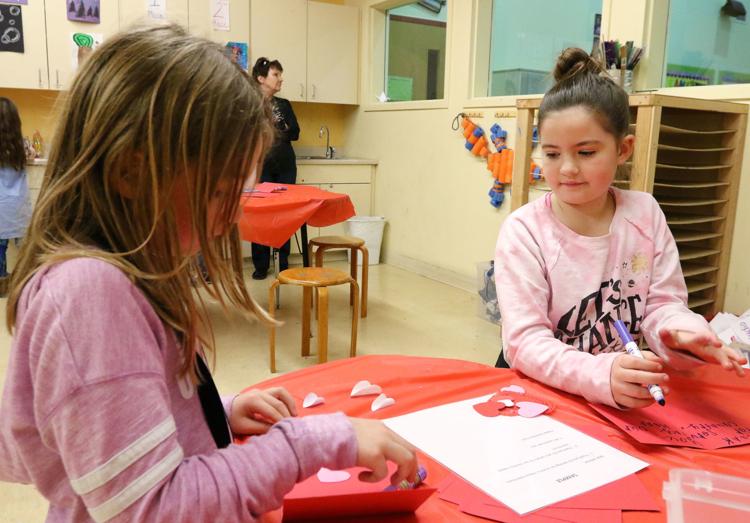 "I love Valentine's Day," Paityn McSweeney, 7, said. "(I like) spending time with my family and sometimes they will surprise me."
She said out-of-state relatives have come for visits on Valentine's Day, making the day even more special.
Julie Celestino-Adams, 10, said she likes the creative freedom she gets when it comes to creating the cards.
"A lot of the times I do what I want and make it how I'd like to," she said.
Altrusa members will deliver the cards on Friday.