MYRTLE CREEK — When schools reopen, the students at Myrtle Creek Elementary School will be coming back to a safer and upgraded main building.
"Predominantly it's the exterior walls that get the most seismic upgrades," said Joe Motta, facilities director for the South Umpqua School District. "There is work on the interior as well, it just depends on where the engineers said 'this is where it needs to be.' The old glass blocks that used to be in the walls, those had to go away, so it gets all new windows."
South Umpqua School District received a $1.6 million seismic rehabilitation grant from Business Oregon to upgrade the main building. The grant covered the cost of the entire project.
Coos Bay architecture company HGE Architects, Engineers & Planners drew up the plans for the new building and in May Outlier Construction out of Medford started working.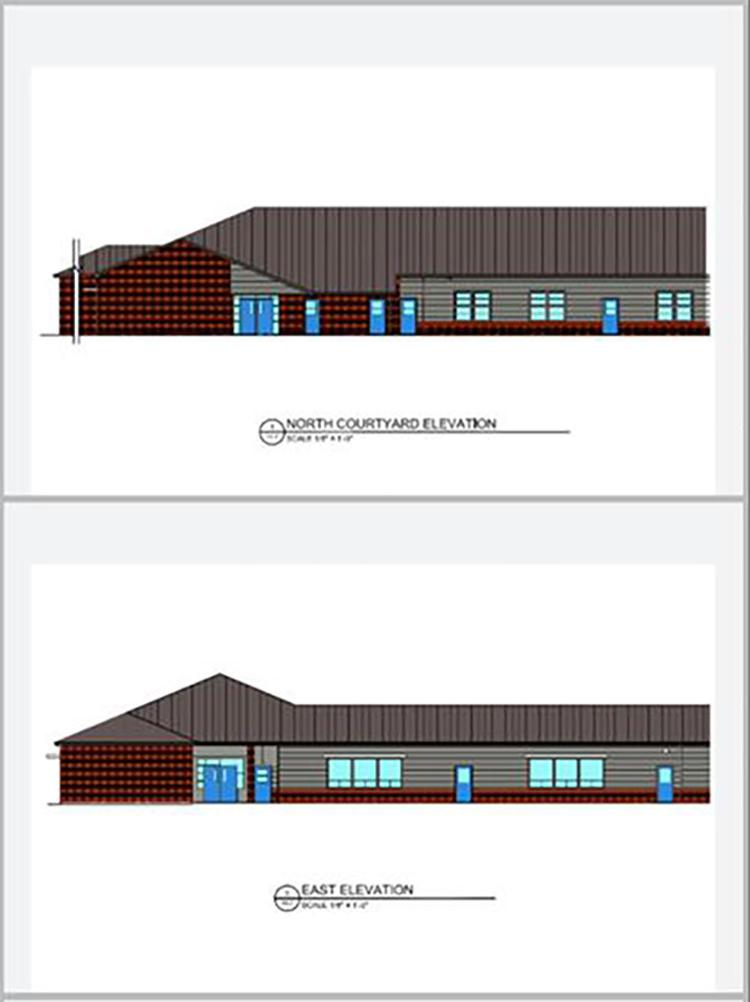 "You have to make the best of every situation. Once they decided school is not coming then it was 'boom, you guys can come it,'" Motta said. "We were targeting the end of the school year, it did allow us to get a little bit of a head start."
For now, all the library books sit inside a storage container in the courtyard, desks and cubbies are covered with a black tarp in each classroom and bookcases and larger items are in the middle of the corridor as construction inside the building continues.
As of Friday, South Umpqua School District is planning to reopen the doors to school in September for on-site learning. Construction is expected to be done in late September or early October.
Motta said facilities personnel will work to try and help get all the desks, bookcases and other supplies back in place before the start of the school year.
"Everything that we can do here because of this project, we're going to try and put it back together," Motta said. "As you can see, we kinda tore (the classrooms) apart."
Construction will still be taking place for the first few weeks into the new school year, but Motta said most of that will be exterior.
The school district was very conscientious about making sure the work near the kindergarten classrooms would be finished first and then start working their way toward the classes with older students.
"We're trying to make it so that the work that's left is on the exterior and it's minimizing the contact with the kids," Motta said.
The roof is also being replaced on the building with a metal roof, which will last longer and will reduce the chance of leaks, according to Motta.
The color scheme for the new building will be white, gray and Skyhawks blue as Motta called it. Myrtle Creek Elementary School's mascot is Skyhawks, and the blue is a dark, almost navy color.
While construction crews have been working throughout the summer to upgrade the building, most of those upgrades won't be visible.
"The work is done in the wall, so it's not something that once it's put together most people will really see other than the fresh paint or the new carpet in some area," Motta said. "For the most part, once it's back together, it'll look the same as what it has."