Roseburg Public Schools will start looking for a district safety coordinator to develop, manage and improve the district's emergency response plan.
"I have kids in every level of Roseburg Public Schools; I still have no idea what Roseburg Public Schools wants me to do if there's an emergency," board director Rebecca Larson said. "I don't know where they want me to park. I don't know where they want me to pick them up. If there were an earthquake tomorrow during the school day, I have no idea how the school system expects me to get my kid back safely."
The school board unanimously approved of the new administrative position, following a brief discussion at Wednesday's board meeting.
According to a job description in the board packet, the ideal candidate would have knowledge of crisis response management, risk identification and mitigation, and coordination with local agencies. Prior administrative experience is preferred for the position that will cost the district between $75,000 and $90,000 annually.
"Currently we have an ad hoc committee of people who have current full-time jobs that come together once a month to look at safety issues, talk about these issues where no one is in charge," Roseburg Public Schools Superintendent Jared Cordon said. "Things are discussed, but not really moving forward because they go back to their current jobs. We're not much safer, in my professional opinion, as a result of those meetings."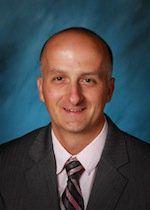 Cordon said the position would initially be paid for by workers compensations rebates the district received and has been saving for several years.
"The people that are going to complain because we've added to our administration will be the same ones who will complain when there's a disaster, 'Why didn't you have that figured out,'" board director Rodney Cotton said. "I don't have to apologize. I elected to be on the board to keep our kids safe and give them a good education."
The district safety coordinator will work under the direction of Chief Operations Officer Cheryl Northam.
The school board will form a committee to start looking at updating its policies, which were last updated across the board in 1997.
Board members Larson, Micki Hall and Charles Lee will be on the committee, which will review the policies and bring revisions to the board for further approval and adoption.
The board did update policies when required by law. Hall pointed out several of the policies were outdated or simply not upheld and suggested having the Oregon School Boards Association look into all of the policies at Roseburg Public Schools and offer advice on revisions.

"I am troubled that it's very time consuming," Board Chair Joe Garcia said. "This is a huge undertaking, which is important. I just don't see the time in the next six months to do it and I'm not comfortable calling OSBA to go rewrite all of our policies for us to then turn around and start adopting without review."
Garcia noted that on several occasions throughout the years Oregon School Boards Association has recommended changes to policies that the board did not agree with.
Cordon said he would inquire with the Oregon School Boards Association whether they provide a service that would help the committee prioritize what policies need to be updated.
"At some point we need to look through and just protect our schools," Larson said. "I'm not knowledgable enough on education law to be able to go through our policies myself and red flag things, because I don't even know where to start with it. ... I do think there is some benefit to someone who understands that going through and just getting back to us and say, 'These are the ones you need to look at. If I were you I would start with this one, this one and this one.'"