If there was ever a time when graduating high school seniors need help that time is now.
As of Feb. 26, data from the office of Federal Student Aid indicates that in Douglas County the Free Application for Federal Student Aid (FAFSA) completion rate in some cities is down as much as 68.8% compared to last year. It's not an overstatement to call this problem a crisis.
The FAFSA is one of the main applications used to award all kinds of financial aid to college students. It can help students gain access to scholarships, grants, work study jobs, and loans. The FAFSA completion rate is one of the main indicators showing how well high school seniors are transitioning to college.
Consider these alarming numbers for FAFSA completion in these cities: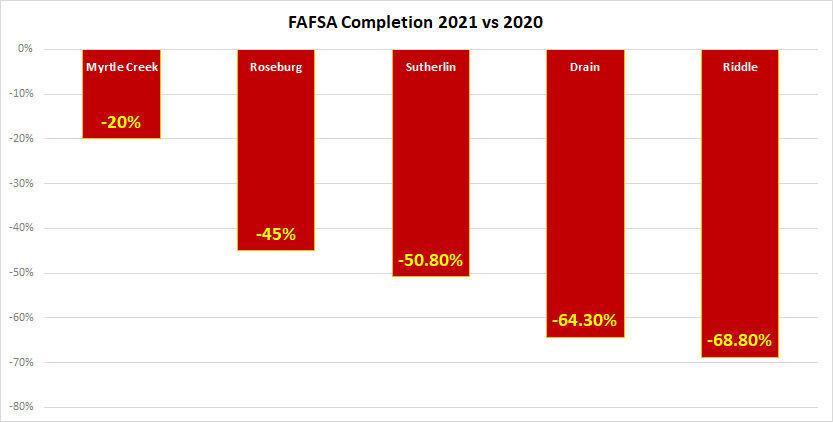 The FAFSA completion crisis is most likely pandemic-caused. It has wreaked havoc on the K-12 school systems throughout the country and our communities are not immune. More importantly, it is an alarming crisis taking a heavy toll on high school youths. On top of everything, according to the Oregon Employment Department, the pandemic has also hit the community with job losses, and those with a high school diploma or less have been impacted the most. This means there are far fewer jobs waiting for people with a high school diploma, and further demonstrates the value of a college education.
So, why the drop in applications? Graduating seniors may have a different set of priorities in regard to going to college. Take a look at some of the possible concerns:
College is expensive.
Starting college is overwhelming.
What should I study?
Will I get a job after I go to college?
Getting the answers to these questions and concerns involves taking the first step by contacting an enrollment advisor. They are available by appointment, take phone calls and answer email messages.
Another great first step is simply applying to UCC. After all, it's free. Once a students is admitted to UCC, usually within 48 hours, it opens the door to receiving more free services that will answer questions and concerns.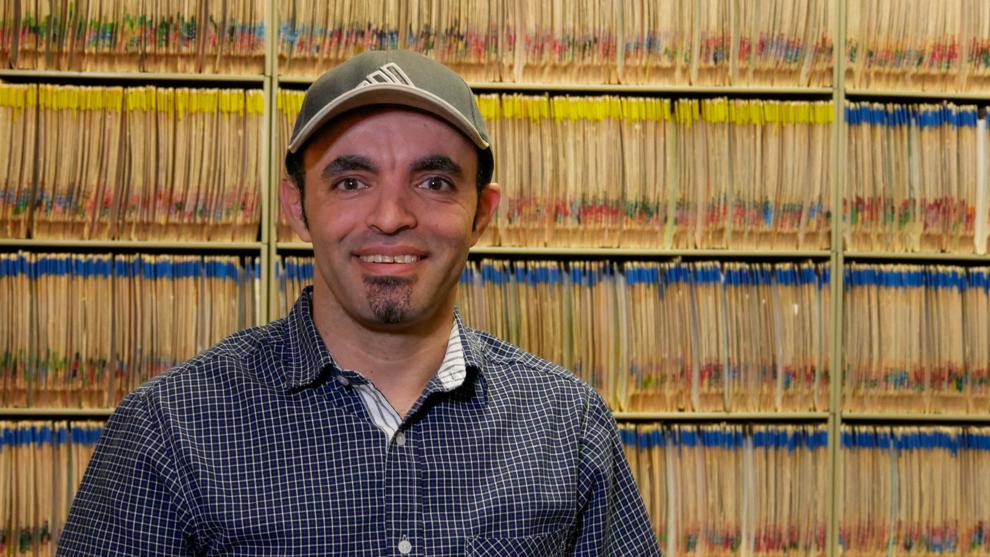 Twice a year, the UCC Foundation opens its application for scholarships. It's open now through March 24. There are hundreds of thousands of dollars available to award to all kinds of students – not just high achievers. However, these scholarships are accessed through the FAFSA. As you can see, the FAFSA is a critical application for college-going students.
All said, UCC needs the community's support to sound the alarm. Church groups, nonprofit organizations, local businesses, and government agencies can step up to share this information that will help graduating high school seniors become more aware that going to college is worthwhile. It can affect their future in a positive way and there is help in our community to get started on the road to a brighter future as we rise out of the pandemic. Starting with the FAFSA is a critical first step.