Umpqua Community College's welding program is starting a very special project.
It's been tasked with creating globes for a memorial to commemorate the Oct. 1, 2015, shooting on campus.
A rendering of the memorial was unveiled at the Umpqua Community College Foundation's fourth annual Legacy Ball and will include nine illuminated globes.
Ellen Brown, director of operations for the UCC Foundation, said she hopes the memorial will be in place by 2020, the fifth anniversary of the shooting.
The globes will be constructed from metal hearts that were cut out to make the iconic signs that showed the state map with a heart over the college's location.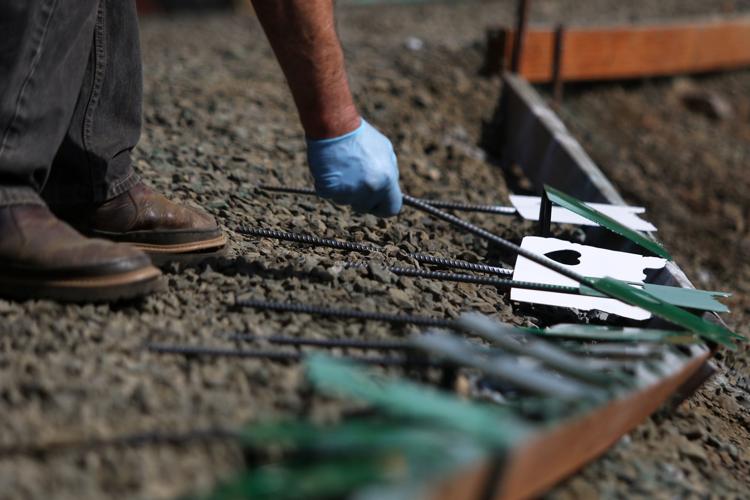 "A site, chosen for the beauty of its view, has been identified overlooking the North Umpqua River," a press release from the college stated. "The space isn't considered a usable area for the campus, but it is a perfect, secluded place for people to visit, reflect, remember and listen to sounds of the river."
Tiffany Coleman, a spokeswoman for the college, said additional details for the project haven't been established and declined to make anyone from the welding program available for an interview.
During the Legacy Ball, which took place Nov. 1 at Seven Feathers Casino Resort in Canyonville, attendees were asked to support the project. Those in attendance raised $55,750 of the night's $100,000 goal.
Construction of the memorial will be overseen by the college, while the UCC Foundation is tasked with raising the funds.