Hiking through a forest in central Peru 11,000 feet above sea level, Noah Strycker of Cottage Grove searched for a glimpse of black-and-gold feathers. The golden-backed mountain-tanager can only be found in five remote areas in Peruvian elfin cloud forests and Strycker was determined to see it.
"It was quite difficult to get to that spot, but I made it all the up there with a local bird watcher," Strycker said. "We saw this bird that practically no one had ever managed to find before."
With the excitement of their sighting, the two headed back to their vehicle, but found it to be stuck in the mud with a dead battery and two flat tires.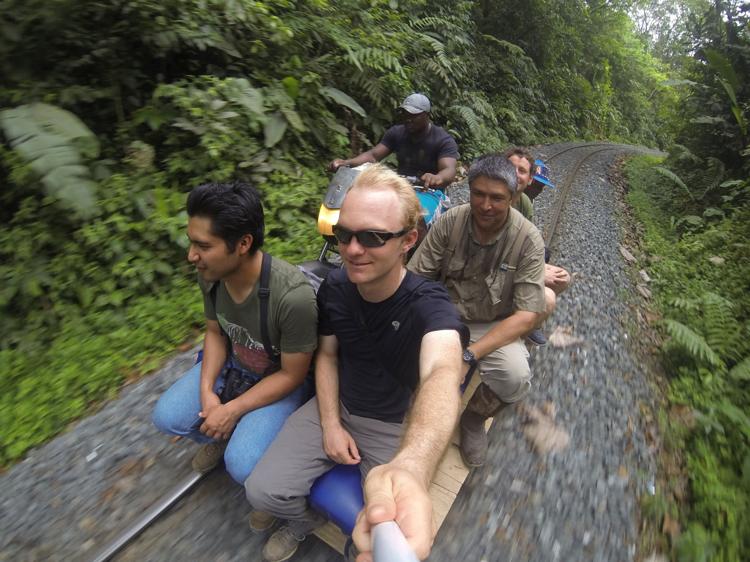 "We had to walk down this remote mountain in central Peru to look for help," Strycker said. "We were eventually rescued by a group of Andean potato farmers who gave us a ride down to the airport on the back of their dirt bikes."
But despite the challenge, Strycker said the trek was worth it to see a bird few others have seen.
"Birding for me is all about the adventure," he said. "It's not just about the birds, it's about the people you meet, the places these birds live, the languages, the food and the culture along the way."
Strycker, now 31, had set out with the goal to see 5,000 bird species in one year. He began in Antarctica on Jan. 1, 2015. By the time New Years Eve came around, Strycker was celebrating in a remote corner of Northeast India after having traveled to seven continents and 41 different countries. Within the one year, he had seen 6,042 species of birds.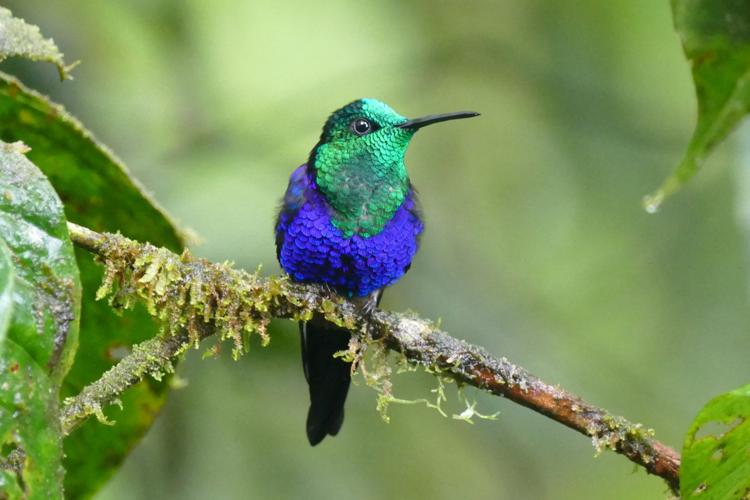 Strycker plans to share his adventures — and misadventures — with local bird enthusiasts during his presentation "Birding without Borders: An Epic World Big Year" at 7 p.m. Oct. 10 at the Holiday Inn Express Conference Room, 375 W. Harvard Blvd., Roseburg.
Diana Wales, president of Umpqua Valley Audubon Society, said many birders keep a list of all the species they've seen, and the holy grail of bird lists is one covering the entire world. Historically, she said, birders have spent tons of money to fly all over the globe to see a specific bird.
"He had this idea to do it a different way, to go where the birds are endemic seasonally rather than flying to Alaska when some weird bird from Asia happens to be there," Wales said. The term endemic refers to a species that's only found in certain areas. "He would just follow the birds as they migrate and he'd try to do it on a very low budget, always connecting with local people. It was a way to connect to people as well as connecting with birds."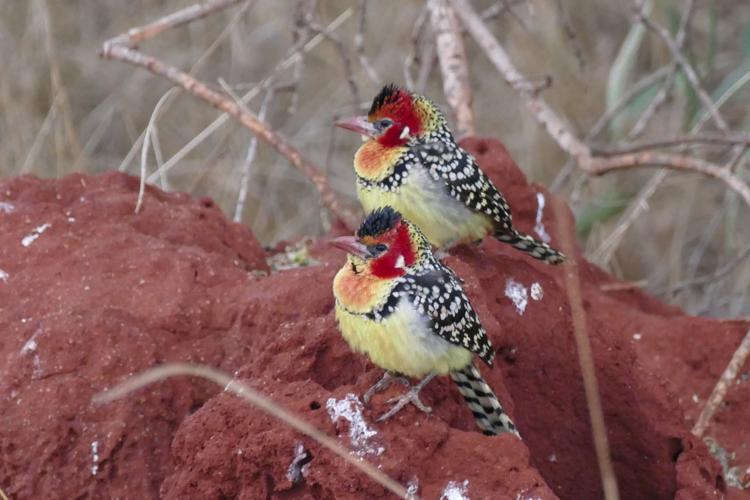 When he was about 11, Strycker's elementary school teacher set up a bird house outside the classroom window, sparking Strycker's interest in birds. Now, he's a self-proclaimed "bird nerd" and writer and associate editor for Birding Magazine. He spends three or four months of each year as a bird expert on expedition cruises to Antarctica and the Arctic.
But he said birders don't have to travel in order to find birds.
"The cool thing about birds is that they're all around us no matter where you live anywhere in the world. Birds are the most universal creatures, so you don't have to go to the far corners of the planet to see them," Strycker said. "I think birds are a great gateway drug to caring about the rest of the environment."