Thursday's thunderstorm entertained onlookers as long arcs of electricity crackled through the night's sky.
But as gapers crowed on porches, drove to better vantage points and pulled out their phones to capture some of the magic, crews from the Douglas Forest Protective Association loaded up and set off to battle 11 lightning-caused fires.
The biggest of the fires is the Big Tom Follety Fire, located 5 miles northeast of Elkton, and is currently estimated at 3 acres. The fire is burning in heavy standing and storm-damaged timber.
The Kelly Creek Fire was located 7 miles northeast of Glide, which burned 1/4 of an acre before firefighters were able to construct a fire line.
The Green Mountain Fire, 5 miles southeast of Azalea, burned 1/10 of an acre and was mopped up.
Crews are still working on the Bullock #1 and Bullock #2 fires that are located 7 miles east of Tiller. The two fires are within about a third of a mile from each other. The larger of the two fires is about half an acre in size.
The Sam Creek Fire burned another half-acre about 8 miles northeast of Tiller. One structure was threatened, according to DFPA spokesman Kyle Reed, but no damage was reported. Reed said the Sam Creek Fire was likely caused by a power line.
The Slide Creek Fire is located 9 miles northeast of Myrtle Creek and is approximately 1/10 of an acre in size.
The Milepost 3 Fire is 3 miles east of Myrtle Creek off South Myrtle Road and is 1/2 an acre in size.
The South Deer Creek Fire is 8 miles southeast of Roseburg and was a single tree that had been struck and was on fire.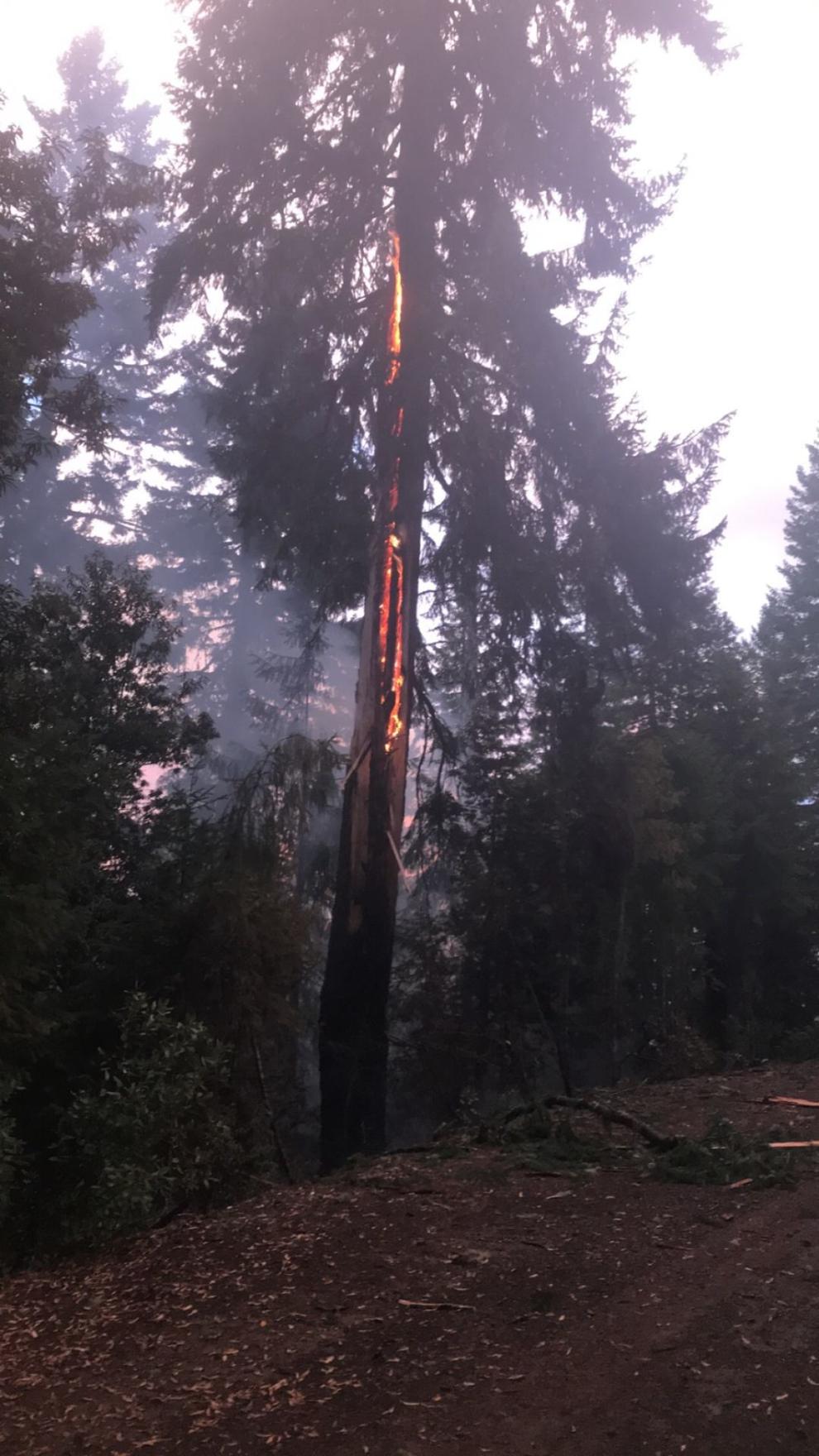 The Dawson Road Fire, 3 miles south of Roseburg, is about 1/10 of an acre.
The Little River Fire is 9 miles east of Glide and is 1/10 in an acre.
The Oak Hill Road Fire is located about 5 miles southwest of Sutherlin and is about 1/100 of an acre.
DFPA crews also assisted in fighting two fires near the Douglas and Josephine county line. The Tunnel Road Fire, located about 2 miles south of Glendale burned 1/4 of an acre and was lined and mopped up. Crews are still working on the Riffle Creek Fire, about 11 miles west of Glendale, which is about 1/10 of an acre.