The first time I ever met Roseburg City Councilor Ashley Hicks was on a Saturday afternoon in the fall of 2019, when she was leading an effort to clean up a homeless camp along the South Umpqua River.
As I recall she had on her cleanup clothes — boots, jeans, long-sleeved shirt and gloves — and was right in the middle of the muck. I was immediately struck by the huge mess she and a half-dozen other volunteers were dealing with — discarded clothes, chairs, license plates, bike parts, shopping carts, suitcases, empty water bottles, cigarette butts and used needles. Lots and lots of used needles.
I was also struck by Hicks. This was no elected official just along for a photo opportunity. Hicks was in the thick of the cleanup for much of the day, despite a steady rain.
Over the next 15 months, I had many conversations with Hicks about a variety of topics, and I came to find that the person who was at that cleanup was the same person you got over the phone, in person, or sitting at the dais during a city council meeting. And, as I would learn over time, Hicks was often knee-deep in the muck when it came to interactions with other city councilors and staff. Because of that, she is arguably the most controversial Roseburg City Councilor in recent memory.
As most of you know by now, Hicks was defeated last month in the race to retain her city council seat; her last official meeting as a city councilor is Monday. Patrice Spiros, who defeated Hicks, will be sworn in Jan. 4.
"I feel less stressed every day," Hicks told me this week. "It's kind of a weird experience. I thought I'd be sadder."
So just who is Ashley Hicks?
Hicks was born and raised here in Roseburg, which she said is a driving force in her desire to give back to the community. She served on the city budget committee for six years, the urban growth boundary board for four years, and applied for the city planning commission three times — never selected — before getting elected to the city council.
"This is home. All my childhood memories, my entire existence, is basically founded in this community," she said. "It's like I owe this community service work, even though it's really hard and kicks my butt sometimes."
Hicks stirred up controversy even before she was elected four years ago. She owned a coffee shop in downtown Roseburg that was just yards away from Eagle Park, where the homeless often congregate. Hicks made friends and enemies — she has a way of forcing people to pick sides — in her efforts to clean up the area, which some construed as displacing the homeless.
The controversy only intensified once Hicks took her seat on the city council in January 2017. Within months, a petition drive to have her removed from office was launched; it fizzled out.
Hicks said looking back on it, the recall was stressful — "Who gets recalled but people who do terrible things?" she said — but also a great learning experience. It forced her to articulate her positions better, she said, and several other elected officials told her afterwards that they had watched the recall carefully and had also learned from it.
"I survived the recall and I'm probably the only city councilor here that's ever had that experience," Hicks said. "It was nerve-racking and confusing, but it was still a milestone, and I learned to stand my ground."
Fresh off the recall, Hicks, who had never been elected to a public office before, quickly had to learn the ins and outs of being a city councilor.
"I knew right from the get-go I wouldn't do everything right because I had never done it before. I just wanted to show up again and try again," Hicks said. "My whole first year I was just in a whirlwind, I wish I would've known then what I know now."
Sanctions 'a joke'Hicks seemed to be enveloped by controversy throughout her tenure on the council. I don't think she sought it, but she certainly didn't shy away from it. Hicks seemed to consider it her duty to raise issues that made her fellow city councilors uncomfortable — to put it mildly — especially when it came to what she saw as a lack of urgency on addressing homelessness.
Hicks got into hot water again this past February. She was sanctioned by the City Council for comments said she made on social media in support of a homeless camp near the airport, which prompted protests from a nearby senior mobile home park.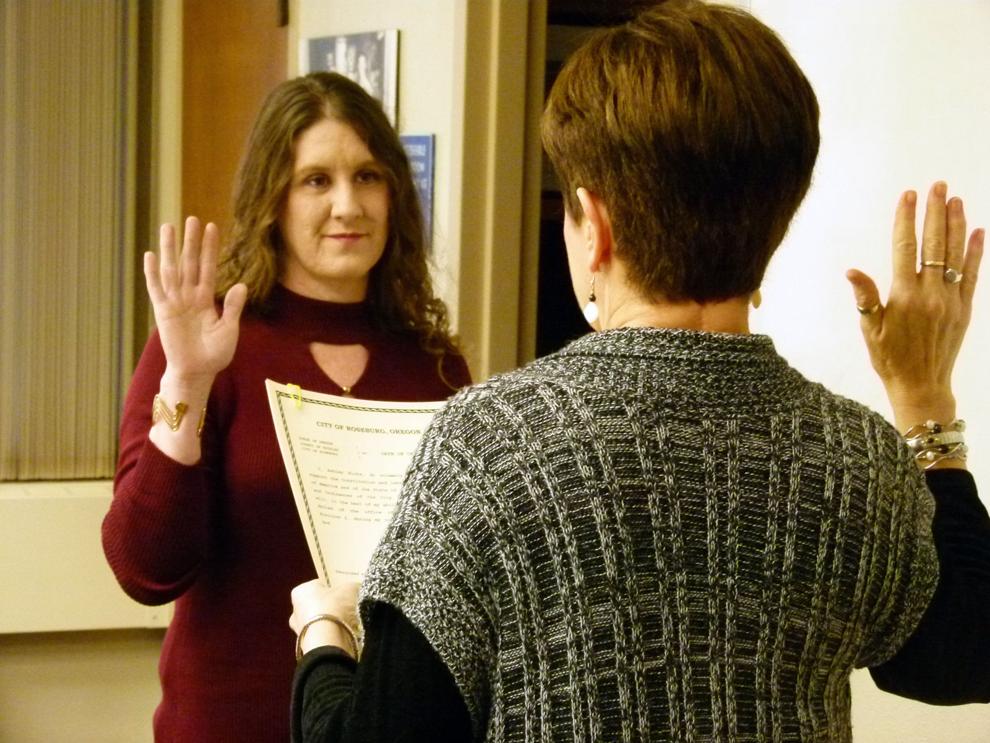 The council took away her travel privileges on behalf of the city, most notably to the Oregon League of Cities convention, which Hicks always attended. The council also stripped Hicks of her newly appointed chairmanship of the Historic Resource Review Commission.
"Until she can learn to play nice with others she shouldn't be leading one of our commissions," City Councilor Bob Cotterell said.
She did not accept those sanctions quietly. Instead, she lobbed shots right back at the council and others for not enforcing laws meant to deal with the homeless, such as drinking in public and littering.
"If anything, I wish I could sanction all you guys and staff for not enforcing the ordinances. That's literally your job, and it's just out of control," Hicks said at a council meeting. "Really, I'd like to make a complaint against everyone here."
Hicks also called her sanctions "a joke," and would later say she got the last laugh after the League of Cities convention and Historic Resource Review Commission meetings were cancelled due to Covid.
What frustrated Hicks most of all was the slow pace among the council when it came to addressing the issue of homelessness. She often chastised councilors for calling homelessness a crisis but not treating it like one.
"I personally challenge each and every one of you to come up with an idea of your own and to get out and actually help with a cleanup site, instead of handing out socks and sandwiches at church," Hicks said at one city council meeting. "Give me a break, get off of your high horses."
Hicks goes on daily walks in her gritty Ward 4 district and will confront people she sees littering or vandalizing property. She often took photos and videos of these encounters, or of the trash and graffiti left behind, and sent them to city officials, including the mayor, council, city manager and police chief — almost always with a caustic message attached.
Hicks appeared to especially grate on councilors during council meetings. She would often drag on in her questions or comments, prompting other councilors to roll their eyes, rub their faces or shake their heads in disgust.
It was not uncommon for Hicks to exchange words with other councilors during meetings. Some of the most pointed exchanges were between Hicks and Cotterell. At a city council meeting last month via Zoom, Cotterell had Hicks' audio cut off three times and threatened to have her removed from the discussion.
"She is a vile, disgusting, rude person," Cotterell later told me. "She's not right. I'm 25 years a cop, and she's not right."
Hicks peppered City Recorder Amy Sowa with so many records requests that the city started charging Hicks for them. Hicks saw that and myriad other things — not being appointed to chair any committees her first three years on the commission, not receiving emails that other councilors got, the sanctions, etc. — as an effort to ignore and muzzle her.
"I don't feel like this council ever gave me the chance to get to know me," she said.
Big stuffHicks leveled her most forceful criticisms at City Manager Nikki Messenger. She repeatedly criticized Messenger during council meetings for myriad perceived wrongs, and one time inferred that Messenger had lied to her.
Those attacks prompted Messenger in August to put Roseburg on notice that she intends to sue the city on several grounds, including gender discrimination, retaliation and defamation. Messenger also leveled accusations against Hicks, accusing her of starting the legal quagmire with "actionable" comments and social media posts.
Hicks responded in kind. Last month she filed a formal complaint against Messenger, accusing her of not living within city limits and therefore violating her contract and the city charter. Hicks produced county records showing that Messenger has for years owned a large home in the Melrose area and about a year ago bought a smaller townhome within city limits, which she now claims as her residency.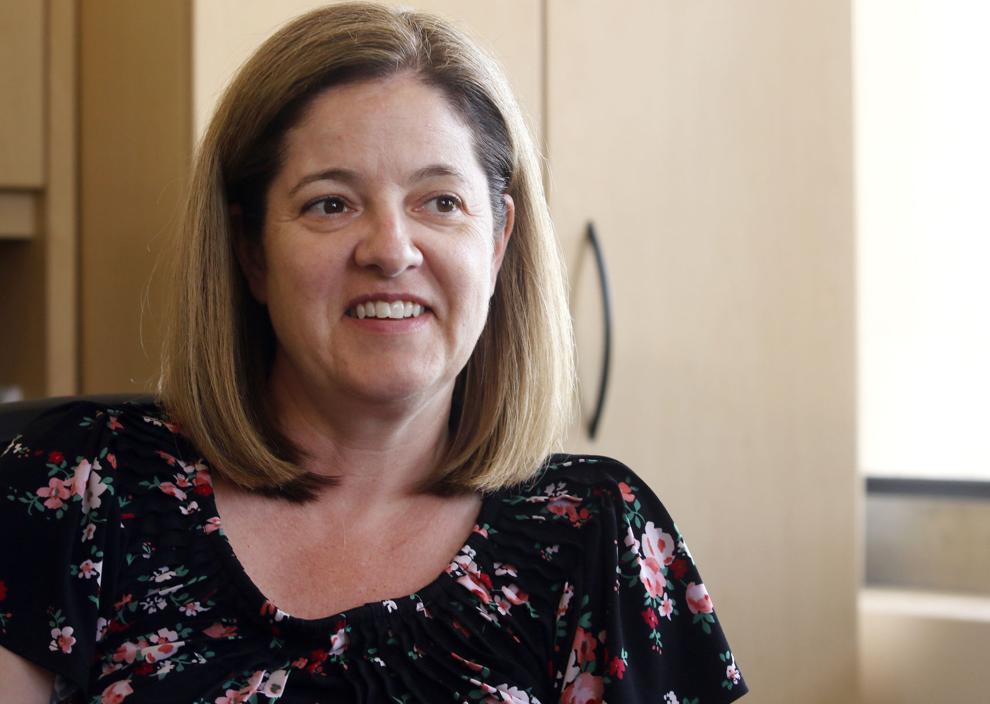 The city council decided not to look into the matter.
Hicks said she's shopping for an attorney — one from out of town — and hinted at the idea of a possible lawsuit against the city. Something about defamation of character.
But with her tenure about to end, Hicks said she has much to be proud of. She ticks off a list of accomplishments she said she had a hand in: the city's emerging use of social media, the approval of ride-share programs, policies implemented to encourage affordable housing and the creation of a homeless commission, to name a few.
"That's big stuff that's hard to tackle in four years," Hicks said. "I had a big role in all of that."
She also said she takes pride in the way she shined a light on the inner-workings of city government, and hopefully in doing so inspired other people to get involved in their communities.
"I think I made a really big impact," Hicks said. "I drew a lot of attention on what a city council is, who is on it and what kind of person that is. I brought attention to the role of local government and the role councilors play in those decisions. That's a huge thing."
One can only imagine what Monday's City Council meeting is going to be like. I suspect Hicks will not go quietly into the night.
And while this might be her last meeting as a Roseburg city councilor, I also suspect this will not be the last we hear from Ashley Hicks. She is too resilient and tenacious to just fade away.
In fact Hicks told me, with a chuckle, that she understands the city planning commission has an opening. She might apply, for the fourth time, she said, but acknowledged that her chances might not be great, since commission members are selected by the city council.
"The city council has this weird thing about only putting men and real estate attorneys on that commission. We need some diversity on there," Hicks said. "But I'm not sure what my odds of getting the position would be in front of this council and mayor."