Longtime U.S. Congressman Peter DeFazio announced this morning he plans to retire and will not seek election in 2022.
The Springfield Democrat has served in Congress for 36 years, and is the chairperson of the powerful House Committee on Transportation and Infrastructure.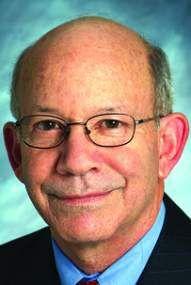 "With humility and gratitude I am announcing that I will not seek re-election next year. It has been the greatest honor of my life to serve as Congressman for the Fourth District of Oregon," he said in a press release.
"For 36 years I have fought corporate greed and special interests to benefit Oregon's working families," he said.
DeFazio supported the Affordable Care Act, opposed privatization of Social Security and fought against trade policies he said undermined American workers.
But he had also expressed frustration about the recently passed infrastructure bill, which he viewed as a watered-down version compared to one he had labored on that provided stronger environmental protections.
And he faced the very real likelihood that the House would be dominated by Republicans after the 2022 election.
"It's time for me to pass the baton to the next generation so I can focus on my health and well-being. This was a tough decision at a challenging time for our republic with the very pillars of our democracy under threat, but I am bolstered by the passion and principles of my colleagues in Congress and the ingenuity and determination of young Americans who are civically engaged and working for change," he said.
DeFazio said he has a lot of work to do in his remaining 13 months and will put all of his efforts into that work. He hopes to pass the president's social and environmental Build Back Better Act before he retires, an act he said will reduce costs for families, create jobs and fight the climate crisis.
No other Democratic candidates have so far filed to run for the seat in 2022. Alek Skarlatos of Roseburg is making a second run at the seat.