A proponent of a controversial off-highway vehicle recreational area proposed for the former Lookingglass landfill site was appointed to the Douglas County Planning Commission on Wednesday.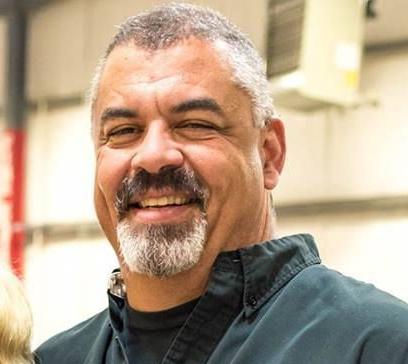 The Douglas County Board of Commissioners voted unanimously to appoint Virgle Osborne to the commission. Osborne is the owner of Twin Peaks Off Road in Lookingglass and a member of Douglas County Search and Rescue. He replaces Roseburg Realtor and former Douglas County commissioner candidate Victoria Hawks, who served eight years on the Planning Commission.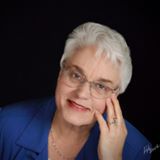 Planning Director Keith Cubic said three people inquired about the position, and two, including Osborne, submitted applications. Cubic said he recommended Osborne because of Osborne's interest in land use issues, his four years' experience on the Winston Planning Commission and the fact he's lived in the area a long time. The other applicant for the commission was Laura Jestes, who has been a private investigator for Umpqua Valley Public Defender since February 2017 and who had served on neighborhood associations when she lived in California.
Two residents attending Wednesday's meeting objected to Osborne's appointment, both suggesting he would have a conflict of interest on the OHV issue. Kat Stone of Roseburg also objected to Commissioner Gary Leif's comment that he had watched Osborne grow up, and asserted Commissioners Tim Freeman and Chris Boice were connected to Osborne through service on the county's search and rescue team.
"That's the definition of cronyism," she said.
The commissioners were quick to distance themselves from Osborne on a personal level. Freeman said he does not and never has worked on search and rescue, and Boice said he no longer serves on search and rescue and that he probably worked with Osborne only on a single rescue case when he did. Leif, a former professional photographer, said he only knows Osborne through having taken his school picture each year.
Freeman said Planning Commission members receive training about conflict of interest rules, and many of them deal with potential conflicts based on their professions. He cited the example of Osborne's predecessor, Hawks, who is a Realtor. Freeman said he knows the Lookingglass landfill issue is a hot topic right now, but the planning commission will handle many other issues while Osborne serves on it.
Virgle Osborne has been four-wheeling since he was 14 years old. That's the year his dad bou…
Freeman also praised search and rescue members.
"I am very grateful when they go out and find people, and appreciate the work that they do," he said.
Freeman said he believes Sheriff John Hanlin put Osborne in charge of the four-wheel drive part of search and rescue. He said that speaks to Osborne's "character and his dependability."
Leif praised the unpaid volunteers who serve on the county's many committees, and said Osborne would "do a really good job."
Previous meetings on the OHV proposal have drawn standing-room-only crowds, with OHV enthusiasts supporting and neighboring landowners and environmentalists opposing the plan. Opponents have suggested the area is wet and landslide prone in the winter and a fire hazard in the summer. They've also voiced concern that noise and traffic would erode quality of life and property values in the surrounding area. Supporters say the park would draw tourists and provide needed training opportunities for search and rescue members.
The Planning Commission held a hearing Aug. 18 but planned to continue the hearing at a second meeting. The continuation has been repeatedly delayed and is currently scheduled for June 21.