City of Roseburg officials are reaching out to churches, social service agencies and the public at large in an effort to provide shelter for homeless individuals this winter.
In the last few weeks, city officials held a virtual meeting with a handful of church leaders and issued a plea to the general public seeking help in opening a warming center. Additionally, a letter was sent out to a broad array of church leaders, asking for their help in opening a warming center.
For years the city of Roseburg has taken mostly a hands-off approach to providing services for homeless individuals. Services that were provided were done so by churches and local nonprofit agencies. But this year the city received a $1.5 million state grant to open a homeless shelter, and now is more involved in providing shelter and services than in previous years.
"We at the city of Roseburg are new in this arena quite frankly. We have never provided social services with our organization before," City Manager Nikki Messenger told representatives from the group Be One Umpqua, an umbrella organization of religious leaders, during a Nov. 11 Zoom meeting. "So this has been a major pivot as we try and enter this arena and work with partners on how do we best provide some services to the unhoused."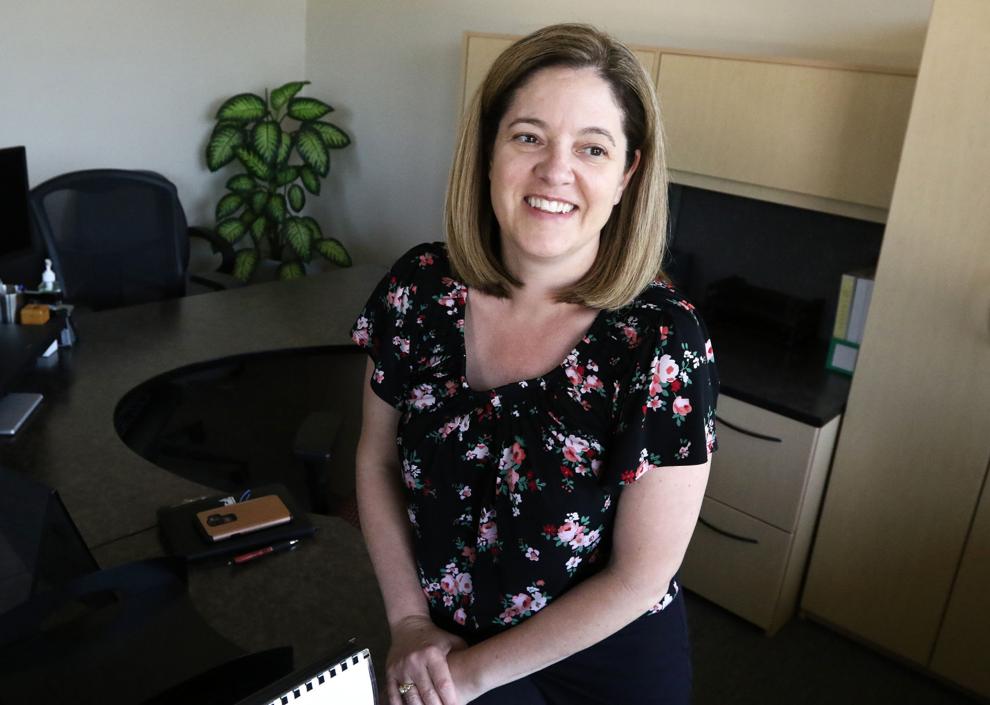 At about the same time, Philip Suarez, who does extensive outreach to members of the homeless community as a missionary for the group The Ministry-Servants of Christ, sent out a letter to more than two dozen church leaders, asking them to step up and help open a warming center.
"Roseburg desperately needs Christian charity (LOVE) in the form of a warming shelter in freezing weather," the letter said. "Will you open your doors for your fellow brothers and sisters, loved by Christ, who are in danger of death?"
Additionally, the city sent out its own plea asking for help in opening a warming center.
"The city of Roseburg and United Community Action Network (UCAN) are asking land and business owners in Roseburg to partner with them in providing temporary warming shelter space for community members experiencing homelessness during severe weather this winter," the city said in a recent press release.
The release, entitled "Partners needed now for warming centers," said the city has funding and resources to help businesses who have at least 2,500 square feet of space they can provide for such a shelter.
The Roseburg Dream Center, which provides food, clothing and services to the homeless community, had been running a warming center for several years at its downtown Roseburg location. But in August 2020 the agency was forced to move from that location by the owners of the building, the Roseburg Foundation Fellowship.
The Dream Center found a new location east of downtown on Diamond Lake Boulevard, but the building doesn't have the space to house a warming center, especially under requirements for COVID-19, Dream Center officials said.
COLD WEATHER COMINGLast winter, the Roseburg City Council approved changes in regulations that were intended to make it easier for church groups to open their doors for a warming center. However, none did.
The City Council also tweaked regulations to make it easier to allow individuals to camp overnight in their vehicles in designated spots, overseen by a church or other organization, but again, not a single vehicle camping site has been opened.
This past January the city formed a homeless commission to help work through some of these issues. The first task the commission took on was to figure out a way to open a warming center. However, the commission quickly changed course and instead decided to help homeless individuals survive the winter by providing tents, sleeping bags and other goods to help them shelter in place.
The commission also created an immediate needs ad hoc committee in June to provide such items to those who are homeless. However, that committee was disbanded the following month after city officials said its work overlapped with that of the Homeless Transition Action Group, or HTAG.
Suarez, who does outreach several times a week in the homeless camps in the area and is a member of HTAG, said there are a few reasons it has been so difficult to open a warming center. Some of it is simple logistics — having a building and the volunteers needed to operate a shelter amid the spacing requirements associated with COVID-19 has been a challenge, he said.
There also can be some political infighting among the various agencies and church organizations who would be in a position to provide a shelter, he said.
"It's actually embarrassing that we don't work together. If a church is legitimate, they want to serve the hungry and the sick and suffering," Suarez said.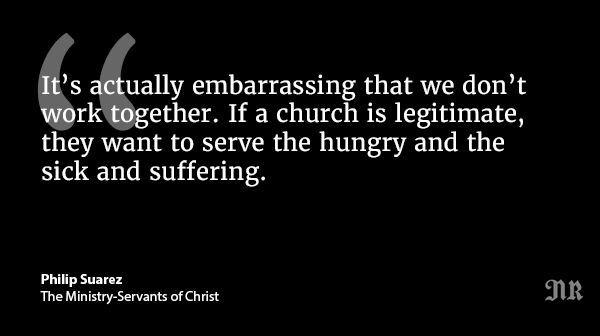 There has been some progress made in finding ways to provide services to those who are unhoused in the region.
The city recently agree to pay $140,000 for a homeless coordinator to work for HTAG. Discussions are also underway about HTAG possibly leasing areas of Amacher and Gaddis parks to serve as a place for people to live temporarily.
And then there are the efforts by the city to open a shelter with services, known as a navigation center, to be funded by the $1.5 million state grant. But that, too, has proven to be a challenge.
That process began in late July when the request for proposals for the center was released. The deadline to submit proposals was scheduled for Sept. 9, but that was pushed back a month to give those interested more time to apply.
However, the Oct. 13 deadline came and went without a single application submitted. The city has until July 1 to get the navigation center up and running or risk losing the grant money.
"You may be aware that we did get a $1.5 million grant to open a navigation center by this July," Messenger told the church leaders in that Zoom meeting. "So we are in a bit of a scramble as we try and find a location and a service provider to help us with that."
Suarez, meanwhile, said the more imminent deadline is being imposed by Mother Nature in the form of freezing weather. Waiting too long could prove deadly, he said.
"I've lost friends in the brutal cold and it's a horrible thing to imagine. I know family members of those who have died from the cold. And we see so many empty buildings," Suarez said. "We need to do whatever we can now because we're really in trouble. When the weather gets that cold, the pain is unbearable."