When Natalie Robbins went into labor two months earlier than she was expected, the doctors said her baby girl had gone into shock. Natalie's eyes welled and looked to the hospital ceiling.
"Oh my God," she thought to herself. "I just killed this child because of my drug addiction."
Months earlier, when she first discovered that she was pregnant, she knew she would have to put the baby up for adoption. Struggling with an addiction to methamphetamine and alcohol, she wasn't in a place to care for her current three children, let alone a fourth.
But she didn't expect her baby to die.
"That was it, that was it," she recalled, sitting on a sofa in her home in Roseburg. "That was my God shot, my awakening moment, my lowest point of everything."
Then the baby started breathing and crying, and Natalie held her on her shoulder for a few seconds before the nurses whisked her away to an incubator. She weighed 4 pounds, 11 ounces, but she would survive.
Natalie was discharged from the hospital two days later. She went straight to Crossroads, a transitional housing program for drug-addicted people and their children. She got a bed, and later, brought her baby, Sirenity. She started on a path to get her other three children back, who were under her mother's care as decreed by the Oregon Department of Human Services.
That was all three years ago. She has since earned her associates degree at Umpqua Community College and has been accepted into Oregon State University, where she plans to study counseling. She has been sober since she left Crossroads and plans to use her education to help people who are trying to do the same.
Ask Sirenity how old she is and she will shyly hold up three fingers. She dances around the wood floors of their large home in a frilly dress that she insists on wearing almost every day. Photos of Natalie's other daughters are framed along the hallway that leads to their rooms.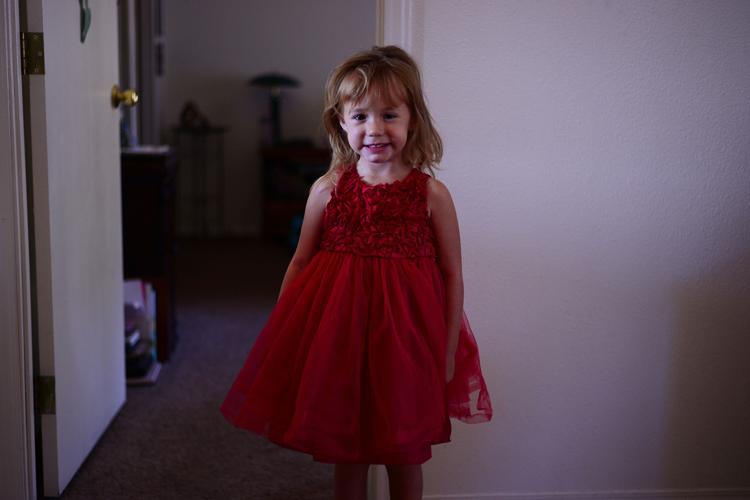 Natalie never wanted her children to go into "stranger care," a name she and other birth parents have given the foster care system. She is thankful her children stayed in the family, but many drug-addicted parents face different outcomes.
Drug use is increasing in rural Oregon, particularly with an opioid epidemic sweeping the nation. As drug arrests, hospitalizations and overdoses have increased, so has the number of children entering the foster care system in these communities. The number of children who have entered the child welfare system in Douglas County alone has increased from 41 children in 2013 to 204 children so far this year. That's a 398 percent increase in less than five years, according to data released this year from the Department of Human Services.
The rates of children entering the foster care system in Douglas County and the rest of sout…
For Lisa Hubbard, the clinical director at Adapt, parental drug addiction "has everything to do with it."
Adapt is a Roseburg-based nonprofit that provides an array of treatment, housing and medical services, including Crossroads.
"We went from about 400 kids in (foster care) a year or so ago, which was a shocking number at that time, and now the number is over 500," Hubbard said. "For a community our size, that's just a staggering number."
As of July 20, there were 624 Douglas County children in the foster care system, according to DHS data. And that number continues to grow.
The result is a system flooded with children with no place to go. Sometimes DHS workers have resorted to placing children in hotel rooms or in their own offices, a practice that led to a lawsuit this year.
Many children venturing through the foster care system do it with very little guidance. Some are lucky enough to have a court-appointed special advocate, a CASA volunteer who monitors a child and advocates for them in court. Now, instead of assigning one case to each volunteer, the organization assigns multiple cases.
"Our advocates are really stretching themselves to the maximum to cover as many children as possible," said Richelle Bryant, the executive director of the Roseburg-based CASA office. "It really is a crisis now."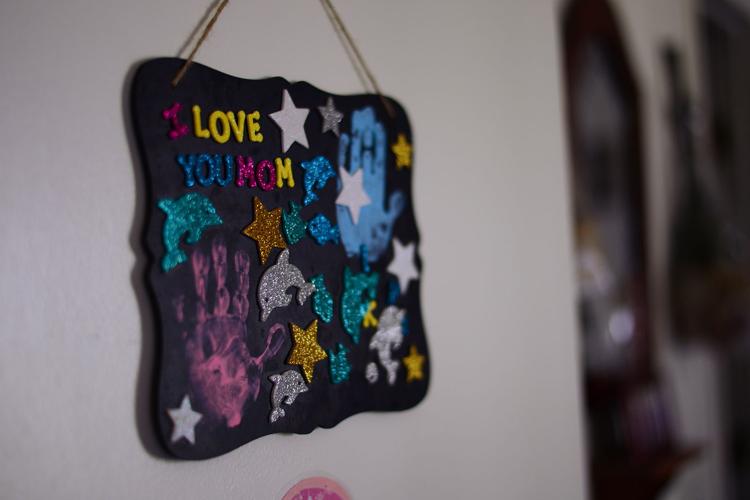 Southern Oregon hit the hardest
Foster care rates have dropped across the state. But in Southern Oregon counties — including Douglas, Josephine, Jackson, Lake and Klamath counties — they have skyrocketed, according to data accrued by DHS.
Oregon's rural areas have long struggled with methamphetamine addiction and that hasn't gotten any better over the years. Southern Oregon's methamphetamine arrest rates have more than doubled in the last decade, according to Oregon Criminal Justice Commission data, giving it the highest rates than any other region in the state.
Meanwhile, over-prescribing doctors have brought painkillers into the picture. People who never abused drugs before have become addicted to their prescriptions, and some of them moved onto heroin after their prescriptions ran out. Now Southern Oregon has the highest opiate arrest rate than anywhere else in the state.
While opiate use is just now reaching the same levels as methamphetamine in Oregon, it poses significantly greater risks than other widely used drugs, putting a heavier load on drug treatment services and law enforcement teams.
For one, opiate overdose is more deadly. In Oregon, more drug poisoning deaths involve prescription opioids than any other type of drug, according to the Oregon Health Authority. About three Oregonians die every week from prescription opioid overdose.
"With heroin and opiates, people are dying left and right," Natalie Robbins said. "It's scary. So scary. I've lost so many friends due to heroin and opiates."
Douglas County law enforcement teams just recently began carrying naloxone, also known as Narcan, which reverses opioids' effects and can save people who are overdosing.
Quitting excessive opiate use can trigger painful physical withdrawals, according to Adapt CEO Dr. Greg Brigham. When someone gets addicted to prescription pills or heroin, they don't go back to the drugs for the sake of getting high or partying. They go back to avoid getting physically ill or possibly dying.
"Their whole life quickly evolves around getting, using and recovering from the consequences of opioids," Brigham said. "So all other things get less attention in their lives. Any relationships, work, children. All of those other things suffer greatly and quickly."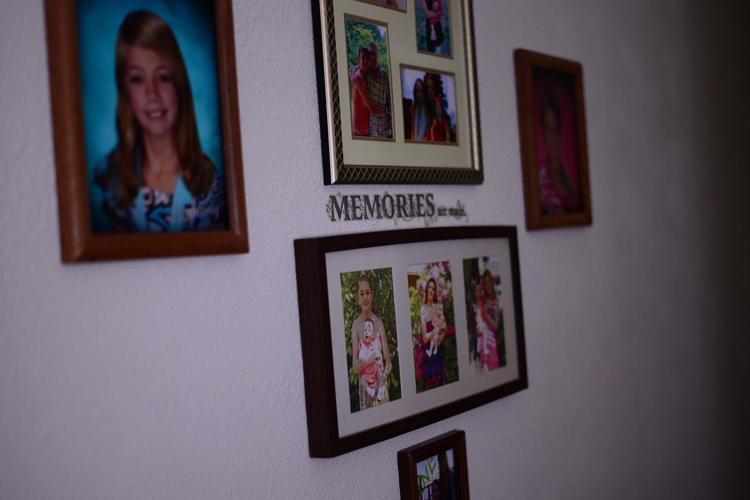 Children of drug addiction
A baby is born with an opioid addiction in the U.S. about every half hour, according to the National Institute of Drug Abuse. Those babies remain in the hospital for several days as they endure the same painful withdrawals grown adults experience after they quit using opioids. Locally, drug-addicted newborns stay at Mercy Medical Center in Roseburg until they are healthy enough to be transferred to a foster home.
It's still too early to tell how opiate addiction will affect infants' development, although some studies suggest they have a higher risk of neurological dysfunction.
As for children who are under the custody of drug-addicted parents, they are likely to experience neglect, and in some cases, abuse.
"The child wanders out into a busy street, or the river, or they are not getting enough food," said Katherine Elisar, program director at CASA of Douglas County. "Neglect is the real key when methamphetamine or heroin is happening with both parents. Then, sometimes other stressors create anger. So we have a lot of domestic violence involved with theses cases."
Children of drug-addicted parents have a more direct access to those drugs and can start using those drugs themselves. Lt. Pat Moore, a former commander with the local narcotics team, recalled a case where the team found a 17-year-old girl who overdosed on her mother's fentanyl patches, which are a type of opioid prescribed for pain relief.
"When we did the autopsy and got her clothing off, we could see the number of patches she had, plus we could see the residual," he recalled in May. "It looked like she had duct tape on her arms."
Isolation in southern Oregon
Communities along the Interstate 5 freeway are part of Oregon's High Intensity Drug Trafficking Area law enforcement program. The freeway provides a direct connection to Mexico, where the U.S. gets most of its supply of opiates and methamphetamine. (A large portion of those drug traffickers and dealers are U.S. citizens of caucasian descent, according to HIDTA reports.)
The northernmost part of the freeway in Oregon is largely made up of metropolitan areas with high populations, more drug treatment services, and better public transportation. South of Eugene, however, is a wooded area largely made up of small, rural towns.
Roseburg has a wide array of services for drug-addicted parents and their children. There's Adapt, for instance, which offers several treatment programs and housing options. It just recently added a program that medically assists people withdrawing from opiates, so they can safely quit using without becoming ill. The growing nonprofit recently gained enough capacity to help just about anyone who walks through its doors, staff say.
But that doesn't help the many families outside Roseburg who don't have access to a reliable means of transportation. Even people with cars cannot get the services they need if a drug conviction prevents them from driving. Roseburg is located at the center of Douglas County and is about an hour's drive to the county's borders in every direction. That can leave families in distant towns without a connection to the help they need.
Like other rural areas across the country, southern Oregon has a sluggish economy and struggles to keep young, educated people around. Long-time residents recall the bygone days of a booming timber industry, before environmental regulations restricted tree harvesting. Douglas County used to receive federal timber payments to account for its losses, but those payments have largely diminished in the last couple years.
All of this — no jobs, no transportation, and a connection to a national drug-trafficking artery — has made southern Oregon the prime spot for drug abuse. And the children are left behind.
"Ah, the magic wand question," said Charlene Stutes, director of the Family Development Center in Roseburg. The nonprofit helps children who have been neglected or abused.
There is no single, simple solution to southern Oregon's increasing foster care rates at the hands of drug addiction, she noted. But there are some things that could help.
"Certainly, having enough jobs with sustainable wages," she said. "Having safe housing and transportation. Those are some of the things that really work against our families."
As the opioid epidemic gets increasing national attention, more funding becomes available to the drug treatment services like Adapt. Many drug-addicted people don't seek services because they think the nonprofit does not have enough capacity to help them, Brigham said. Now he and other staffers are trying to change that image: they have beds. They have medical services. They have help.
"The more we could get the word out, the better," he said.
For Natalie Robbins, she would like to see people treat each other with empathy. The stigma of drug addiction prevents people from seeking help, she said, because they are afraid they will be judged or verbally attacked.
"If you're not educated, if you don't do the research, if you don't live it and you don't see it, if you go off the news or the media or from what you think you see, you think these people are horrible people," Natalie said. "There are parents that have done some very horrible things, but there are also a lot of people out there who are caught up in their addiction and have lost their children to foster care. And they have no hope. There's no hope left."