Darin Hammons and Quintin Magee go way back — to the seventh grade to be exact. The two were classmates through high school and remain work buddies now as adults.
"We both own our own business, but we haul logs together every day," Hammons said.
So when Hammons learned that McGee's 5-year-old son, Duke, had recently been diagnosed with cancer, he wanted to do something to let the Magee family know they weren't alone. But what?
That's when a friend of Hammons — another logger — had an idea.
"He goes, 'Why don't we do a little truck parade?' I thought you know what, that's something we can do, so let's try," Hammons said.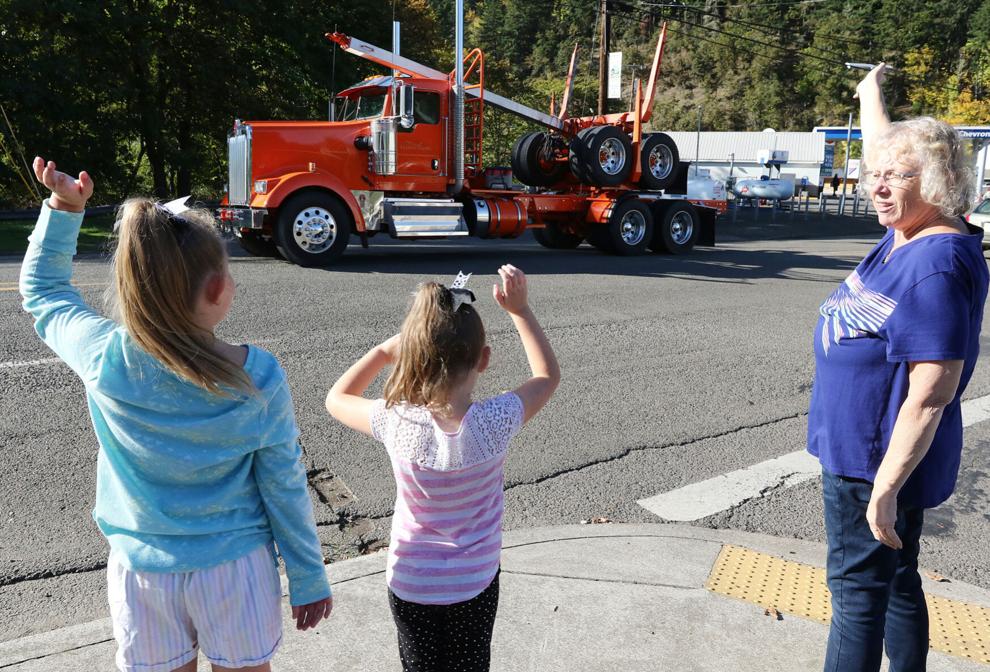 So Hammons and his wife, Jamie, put the word out about the idea and soon a host of fellow log haulers and other colleagues and friends of the Magees signed on. The truck parade took place Saturday afternoon, and by all accounts, it was mission accomplished.
"This wasn't really started as a donation drive or anything like that," Hammons said. "It was more just to put a smile on everyone's face and let them know there's people thinking about you."
More than two dozen truck drivers participated in the parade. They gathered at Hammons' business, HD Logging, on Umpqua Highway 99, north of Drain.
Among them was Quintin Magee, who drove the lead truck.
"This is pretty cool, amazing really," Magee said as everyone gathered.
Duke was diagnosed with a rare tumor on his leg. Doctors said this type of tumor is so rare they only see a handful of such cases a year. Duke had his first treatment last week.
"He's super strong," his father said of the ordeal.
One of the trucks in the parade was hauling a special gift. It was an old International tractor that had been a fixture at the Big K Guest Ranch in Elkton, which is owned by members of Magee's family.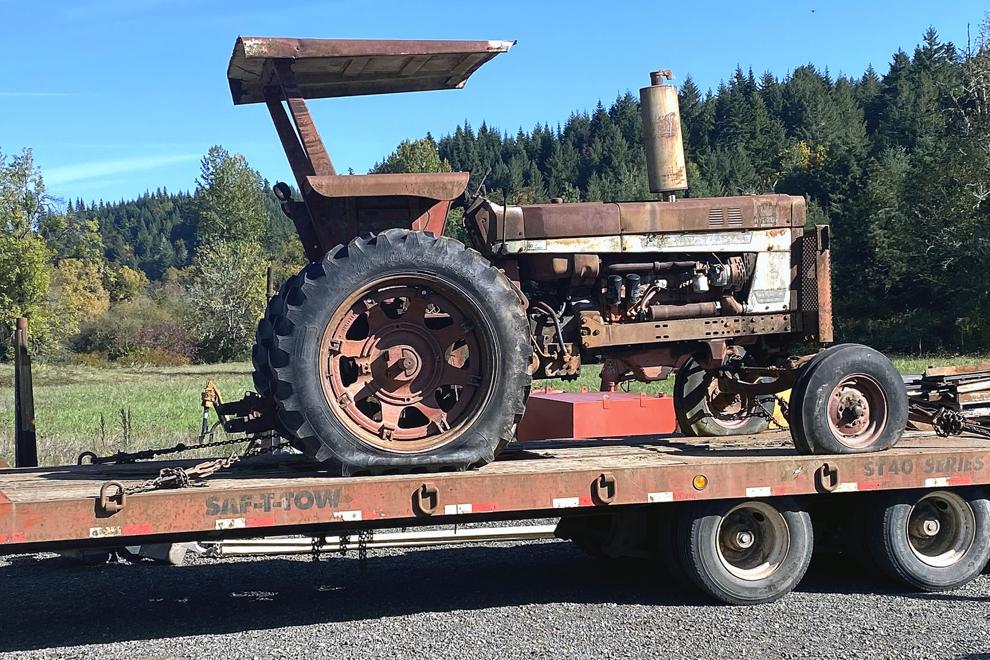 The original plan had been for Duke to ride with his father in the lead truck, but then the plans switched and it was decided that Duke should stay home and be surprised by the parade.
"We figured we'll give him a horn honk and a wave," Hammons said. "We hoped it would cheer up everyone there, not just Duke."
At a few minutes after 3 p.m. Saturday, Magee pulled his truck onto the highway and the convoy was on. Everyone drove south through Yoncalla to the Magee's house in the Rice Hill area, a trip of about 15 miles.
Hammons said the parade couldn't have gone better, especially the end, when they all surprised Duke.
"He was outside playing around and all of a sudden all these trucks start coming by, truck, truck, truck," Hammons said. "He was thrilled. It was great."
Hammons also said a GoFundMe account has been set up for anyone wishing to help the Magee family out.
As Saturday's parade showed, the family is not in this alone, he said.
"When you're struggling, it's nice to know there's someone supporting you," Hammons said. "They really do have a long journey ahead."