A Roseburg radiologist has been placed on immediate leave after the Eugene Police Department Street Crimes Unit contacted him Tuesday for solicitation of prostitution.
Diwaker Agarwal, 47, was listed with three other men in a Eugene Police Department Press release.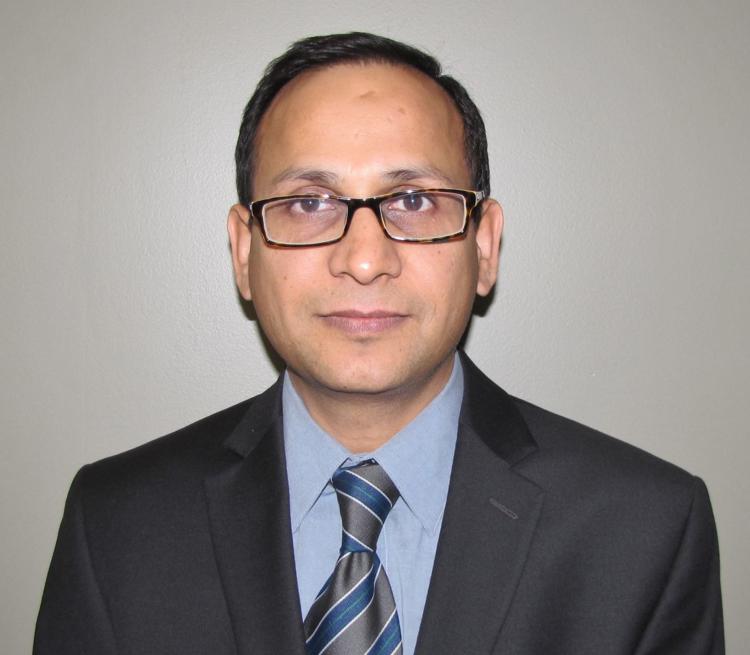 The Street Crimes Unit worked in tandem with two other Eugene Police Department investigation units and contacted seven females for prostitution, and contacted four purchasers, known as "johns," for solicitation of prostitutes during a sting on Tuesday. One of the prostitutes was in possession of heroin and another had cocaine in her possession.
Kathleen Nickel, a spokeswoman for the hospital, said Agarwal does not work for Mercy, but that Roseburg Radiology provides radiology reading services to the hospital.
Kelly Morgan, president and CEO of CHI Mercy Health, said in a written statement that the entire organization is saddened by the allegations involving Agarwal.
"We are very troubled by these allegations, as they are in stark contrast to the mission and core values of our organizations," Morgan said.
Morgan said the hospital had been provided very limited information about the situation but placed Agarwal on "immediate leave from the medical staff."
The hospital defines medical staff as personnel who are approved and given privileges to provide health care to patients in the hospital or other health care facilities, Nickel said.
"The health and safety of our patients and community is always our No. 1 priority," Morgan said.
This comes five months after a convicted sex offender was terminated from Mercy in November. The employee had been charged with first-degree online sexual corruption, a Class B felony.
Melinda McLaughlin, a spokeswoman for the Eugene Police Department, said in an email statement that Agarwal and others were not arrested. Instead, Agarwal and the three other men were contacted and warned for solicitation.
"They were warned and not cited," she said. "We are most concerned with the bigger issue of human trafficking, which the team was keeping an eye out for."
Many prostitutes work for pimps and face considerable safety issues, according to police.
"Prostitution is dangerous and risky for both the prostitutes and 'johns' and has ties to human trafficking," according to a police press release.
Eugene police and the Lane County District Attorney's Office have worked together in recent years to fight human trafficking in the area.
"The (Street Crimes Unit) has been focusing on prolific offenders, who are identified through intelligence-based policing, public tips and other sources," according to the Eugene police.
Agarwal is also listed as one of the owners of the Howard Johnson hotel on Northeast Stephens Street, according to the City of Roseburg business registration list.
Diane Deleon, a former employee at the hotel, said Agarwal was the one who asked her to come back when she left the first time, but otherwise, she didn't see much of him.
"He was always weird," Deleon said. "He kept pretty much to himself. I didn't see him except when we got paid.
"He's made comments before, like personal questions you shouldn't ask," she said. "It wasn't just one time, it was persistent and I thought that was weird because that's not normally something you would hear from your boss."
Deleon said he would repeatedly ask her about her relationship status.
When The News-Review contacted a phone number listed for Agarwal, a male voice said "he is not here" and hung up.